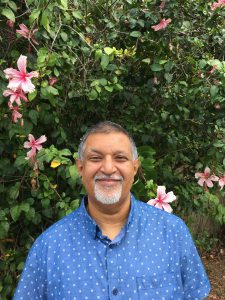 Pastor: B
ob Regazzoli  0419674420
Pastor: Bharat Naker 0433121179
Pastoral Team: Our congregation is served by a pastoral team which includes elders and ministry leaders from the congregation. Our aim is to work together in prayerful consideration of our members, and to help in equipping the membership for ministry (service) within the congregation and broader community.
Discipleship
One of the primary roles of the pastoral team is to provide pastoral care for our spiritual community, and to provide a nurturing environment so that each member can grow and develop as a follower (disciple) of Jesus Christ to become a mature Christian.
Worship services, Bible Studies, and small groups are opportunities for this teaching and support to take place.
It addition, Grace Communion International also has an online Christian Ministry training program. Ambassador College of Christian Ministry (ACCM) was established to support the development of the ministry of all believers within our fellowship.
The diploma program is denominationally accredited and recognised by Grace Communion International to equip men and women for more effective and informed service in the work of the gospel.
Further details can be found at www.ambascol.org
Lessons from ministry.
Ministry with Jesus. Joseph Tkach
Followers of Jesus (the Bible calls them disciples) are called to participate in what our Lord Jesus is doing through the Holy Spirit to fulfil the Father's mission to the world. Jesus summarized
this calling in what often is referred to as The Great Commission (Matt 28:16-20). Rather than understanding this as a call to work for Jesus, we should understand it for what it truly is, a call to share with Jesus as he shares God's love and life with all people. Our denomination's work has many aspects, but its overall thrust is to help people become and then mature as disciples of Jesus who are able to share actively with him in his work in the world.
That work, and thus our sharing, has several aspects. We share in what Jesus is doing to help people discover and embrace God's love and life. We then share in what he is doing to nurture those who
believe and respond, and begin to follow him. And then we share with Jesus in what he is doing to equip these followers for active participation with him in ministry. In our denominational training, we summarize these aspects of our sharing as seeking the lost, nurturing the believers and equipping the workers. By the power of the Spirit, this journey with Jesus leads to the multiplication of disciple making leaders, ministries and congregations within the body of Christ.
Growing in Humility through pastoral teams
Pastoral Teams are a challenge to our understanding of Christian humility. They also are an opportunity to put some of the essentials of ministry (service) into action. Sadly too often in history, God's people have hurt each other by the spirit of competition. We have only to watch the disciples arguing about who will be the greatest in the Kingdom of God. What does Jesus do? He takes a little child and places the little child in the midst of the disciples and declares "Unless you become like this child, you will not enter the Kingdom of God." No self -important claims, no seeking to above anyone or to have the chief seat or to dominate others. Just be real, genuine and sincere.
Just before he dies he shocks his squabbling disciples by doing the most menial task in the hospitality of the day: washing their feet. They didn't understand what he was doing. Their minds were still filled with the values of their culture which were built on status, impressing others, having authority over others. The eyes were opened when they understood the humility of their crucified Saviour.
If there is any warning in Jesus' teaching, it is about "chief seats" and dogmatic religious types who use their authority over others in a self important and harsh way. We are all students with so much to learn. When we think we have all the answers then pride is at the door.
In the next few months we will look further at the challenges of working together. Especially when there are, necessarily, positions of service and responsibility within our congregations that are unavoidably filled by flawed, imperfect people just like you and me.
Part 2: Listening and learning
Pastoral teams can only work if they are underpinned by a shared commitment to humility and service. In a team environment it is essential that we listen to one another, appreciating that we need to learn from one another. Leadership is not imposing on others or appointing oneself to be a teacher of others. There is always the problem that we bring our agenda to a meeting, thinking because I feel so strongly it must be God's will.
When the most important thing to bring to the meeting is what is going to build up, encourage and comfort the others.
Love is the key to pastoral teams
It is very rewarding to study the life of Paul. He modelled his life deliberately on Christ crucified. He made his speaking style simple so as not to draw attention to himself. He was always reaching out to others, seeking friendship and mutual respect as the way to work together. At the same time there were the dominant personalities who felt they were better than Paul, who sought to take over and push their viewpoints and have people look to them. That's why 1 Corinthians 13 is such a powerful practical teaching on love. Paul lived this because he followed Christ. Next time we will look at 1 Corinthians 13.
Handling Diversity Rod Dean
I remember about 34 years ago being in a group led by a lady who trained speakers, including ABC announcers, to use their voice correctly. She said to me that ministers have the most difficult speaking job because of the diversity of the audience. And when you begin to analyse the demographic differences in a congregation it is quite extensive. Think about these factors for starters: age, education, personality, life situations, life experiences, health, ethnicity, locality, job, income, talents, gender, religious background, sensitivities and vulnerabilities.
And then add in to the mix spiritual factors: how we hear –it is quite surprising what words mean to people and how selective we are in what we actually hear; the different ways we exercise the disciplines of grace — for example how we pray and when we pray; the different priorities in our Christian living — understanding the Word of God; action in helping others; time of reflection; going to meetings and even the type of meeting; our use of time with work, recreation, family.
And we haven't even listed issues that can create tensions in congregations: creation and evolution, worship days, inspiration of scripture, worship styles and music, church governance, women's roles, finances and on and on the list can grow.
That is the reality to one degree or another we face in all congregations. It is probably the reason that from one estimate we have over 38,000 different Christian groups in the world.
So we face a challenging reality: not all Christians have the same traditions, worship practices but each of us needs to live and deepen what is essential in our faith in Jesus Christ: to be in communion with the Father and to grow in love to others.
The real challenge is not to suppress what is different in others, but learning to love and respect what is different. Each needs to be grounded in their walk, loving that walk. This will become the means to feel we are truly called to follow in the footsteps of Jesus and be willing to participate in his broken body, bearing the pain for the sake of unity.
Shepherds, not sheriffs
Dear Brothers and Sisters,
You've probably seen movies and TV shows where the local preacher's role in the community is more like a sheriff than a pastor. That was the case in the movie Footloose. Amidst snappy tunes and the near-acrobatic dancing of the high school's senior class, the local preacher, being dead-set against dancing, seemed to have a lock on being the town's moral policeman. Though eventually he relented (even buying his daughter a corsage for the graduation dance), the point was made—in our world, clergy are often viewed as sheriffs, not shepherds.
Moral police or loving shepherds?
In times past, pastors often did function as moral police. Thankfully, those days are largely gone, except (regrettably) in cults that seek to control their members. That being said, I'm well aware that when the frustrations of being a pastor mount up (and they do!), we pastors can feel like the ones pictured in the cartoons below. If we're not careful, we can momentarily forget that our calling is to participate with Jesus, the great Shepherd, in his ministry that extends to his sheep the transforming love and grace of God.
In the late 1980s, my father Joseph W. Tkach led a conference with the theme, We are shepherds, not sheriffs. He pointed out that pastors are called to be "helpers of their joy" rather than "contributors to their hurts." He urged our pastors to focus on affirming and encouraging rather than on confronting and rebuking. I extend my heartfelt thanks to all our pastors for helping us make that important transition.
Don't give in to the pressure
It certainly is a challenging time to be a pastor. Multiple pressures conspire to discourage if not overwhelm the faith of our members. Those pressures include worldviews hostile to the gospel, including the increasingly strident atheistic minority that rails against anything resembling Christianity. Then there is the desire of media to placate minority viewpoints in order to be politically correct. This frequently leads to media blitzkriegs against traditional moral values.
Some pastors react to these pressures by crying out with indignation about the sins of the nation. Sometimes they cry out about the sins of the members in an effort to get their people "back on track." But indignant approaches like these are not what God has called us to as pastors. As Dietrich Bonhoeffer reminded the pastors-in-training at his underground seminary during the days of Hitler, the church already has an accuser—his name is Satan. Another one is not needed!
Helping people change
Certainly we need to be aware of the impact societal trends have on the hearts and minds of our members. We need to realize that they can become discouraged and question their faith and calling. We also need to understand that people slip and make bad decisions that lead them into sin. But this is when people need encouragement, not hurtful exhortation. I ask all our pastors and ministry leaders to continually remind our members of who Christ is and of who they are in Christ. It is in this knowledge of their true identity in Christ that they will find comfort and the desire to change the way they think (repentance), experiencing greater fervency in their communion with God.
As church leaders affirm, encourage and otherwise build up their members, they participate in what Jesus, by the Spirit, is doing to speak the truth in love, including offering needed correction, and also showing how they may use their spiritual gifts and other Christ-like qualities in God's service. When we join Christ in that work, we are helping people grow as vital members of his body, the church.
How do affirmation and encouragement help people grow? Largely by providing a positive, nurturing environment in which people thrive spiritually. This is the relational, disciple-making method of Jesus—an approach vital for us at a time when many of our pastors are nearing retirement. We need to help men and women develop spiritually, thus enabling them to hear and obey God's call to Christ's service. Because we need many new pastors and ministry leaders to help us on our continuing journey of renewal, I call on all pastors and ministry leaders to make identifying and developing new leaders a high priority. Please keep your eyes wide-open for men and women whose hearts are inclined toward being pastors who are shepherds, not sheriffs.
Barnabas' example
When I'm asked to define the model New Testament pastor, I often mention Barnabas. According to the book of Acts, though his birth name was Joseph, the apostles nicknamed him Barnabas, which means "son of encouragement" (Acts 4:36). There are multiple examples in Acts of Barnabas reaching out to encourage people who others withdrew from. Barnabas was one of the first disciples to accept Paul (the persecutor of Christians!) as a genuine follower of Jesus (Acts 9:26-27). Later, Barnabas brought encouragement to the gentile converts in Antioch who were being shunned by some Christians because they were not strictly conforming to the Law of Moses. Instead of withdrawing, Barnabas "saw what the grace of God had done" and "encouraged them all to remain true to the Lord with all their hearts" (Acts 11:23).
Paul, who was mentored by Barnabas, wrote this concerning joining Jesus in being an encourager in the lives of others:
For whatever was written in former days was written for our instruction, that through endurance and through the encouragement of the Scriptures we might have hope. May the God of endurance and encouragement grant you to live in such harmony with one another, in accord with Christ Jesus, that together you may with one voice glorify the God and Father of our Lord Jesus Christ. (Romans 15:4-6 ESV)

Finally, brothers, whatever is true, whatever is honorable, whatever is just, whatever is pure, whatever is lovely, whatever is commendable, if there is any excellence, if there is anything worthy of praise, think about these things. (Philippians 4:8 ESV)
God's priority
Based on the Bible's creation accounts, I think we can say that giving affirmation is central to the way God infuses his creation with abundant life. On each day of creation week in Genesis, God declared the goodness of a certain aspect of his creation. The beautiful, poetic language used in these verses powerfully reminds us that we serve a God who gives high priority to offering encouragement and affirmation. When we join him in that, we participate in his life-giving ministry—a ministry that began at creation and continues today in and through his church.
Thank you sisters and brothers for your dedication to sharing actively in what Jesus is doing, by the Spirit, to extend the Father's transforming love and grace to his beloved children. Thank you for being shepherds, not sheriffs.
Loving serving as a shepherd with you,
Joseph Tkach
Appreciating the importance of each person's story
(from Church Matters, Sydney GCI congregation)
At a funeral, have you ever sat and listened to the eulogy of a person you thought you knew reasonably well? As you looked around the room you realise that there are people there you have no connection with except somehow you share being part of the deceased's story. There is something unique about each person's story. We as humans only know each other in part. God knows us fully.
When Jesus came amongst us his life pointed to a focus on the grass roots. He responded to the individual's story – their anguish, struggle and questions. He didn't seem too concerned about the perpetuation of the elite leadership structure of the temple. Instead his followers would be brothers, fellow footwashers. Even the smallest is respected and concerned for. They would be quick to forgive their common frailty to make mistakes or hurt one another. Jesus didn't seem to want titles that lifted one above the other. They were followers of the same Master, hearing, watching him.
Thus Christian ministry, which really operates as an unglamorous service at the grass roots, has sensitivity to the privacy of each person's story. Christian ministry is not about being representatives of an organisation who have the authority to barge in or impose the dictates of such an organisation. Christian ministry is by invitation into someone else's story. And if invited to walk alongside sharing whatever part of that story the person wishes to reveal to us.
We see this exemplified in Jesus in Revelation 3:20 "Here I am! I stand at the door and knock. If anyone hears my voice and opens the door, I will come in and eat with him, and he with me."
At the heart of Christian ministry is a belief in the effective work of the Holy Spirit dwelling within each believer. The Holy Spirit takes each person's story and brings it into God's story. That in itself should be a warning not to meddle with His work and to impose on the conscience of another. It requires having a long term view and not reacting to present-day differences or demanding everyone think the same way on every topic.
Further lessons
Over the years one reflects on the lessons learnt in ministry. Every generation will face new challenges and gain new insights. And each generation will make its mistakes. But there are signposts for ministry that can help avoid some of the mistakes of the past and move forward constructively. In this newsletter I would like to introduce a concept which has been of great help.
Back in the seventies I came across a book called "Ministering to Alcoholics" by John E. Keller. In it he wrote: "The story is told of the retired pastor who, looking back upon his ministry, divided it into three phases.
In the first phase the people were in the river and he was on the bank telling them how to get out of the river and up on the bank where he was.
In the second phase, he was on the edge of the bank reaching down and out to help the people get up on the bank where he was.
In the third phase, the phase of real wisdom and understanding, he ministered with the
realization that he was in the river with the people, they were holding him up, he was holding them up, and underneath them all were the everlasting arms of God."
One can reflect on that many times and the truth of it becomes more real as one experiences more of life. It is amazing how clear everything can appear when we are helping someone else and we haven't struggled with the circumstances they're going through.
But, somewhere in life — and life is a great leveller — we go through a crisis or a very difficult challenge and suddenly it all isn't so clear. We think dark thoughts, or have anxieties and doubts that are not very noble. And it is in moments like that we sometimes remember how "above-it–all" we were to the person we were helping or advising years ago.
It is then that we can come to see that we are all in the river of life together and we all need God's rescuing. We begin to understand more deeply how God has rescued and continues to rescue us in the mediation of Jesus Christ.
Rod Dean
PS – Rod is senior pastor of our Sydney congregation.
THE CROSS OF CHRIST by Bob Regazzoli
In recent weeks, we have heard of some remarkable rescues of survivors of the terrible earthquake in Haiti. But a much more remarkable rescue has been underway for centuries: God's rescue mission for the salvation of humanity.
We know that this whole world has been held captive under the regime of an evil dictator – Satan the Devil. Thankfully, God sent His Son Jesus to rescue us from his dominion – the dominion of darkness, sin, and eternal death. "…giving thanks to the Father, who has qualified you to share in the inheritance of the saints in the kingdom of light. For he has rescued us from the dominion of darkness and brought us into the kingdom of the Son he loves, in whom we have redemption, the forgiveness of sins." (Col 1:12-14)
And Jesus did this by dying on the cross. "When you were dead in your sins and in the uncircumcision of your sinful nature, God made you alive with Christ. He forgave us all our sins, having cancelled the written code, with its regulations, that was against us and that stood opposed to us; he took it away, nailing it to the cross. And having disarmed the powers and authorities, he made a public spectacle of them, triumphing over them by the cross. (Col 2:13-15)
The Cross of Christ was central to the gospel message of the Apostle Paul. "…but we preach Christ crucified; a stumbling-block to Jews and foolishness to Gentiles…" (1 Cor 1:23) "For I resolved to know nothing while I was with you except Jesus Christ and him crucified." (2:2)
Note was various Christian writers have said about the Cross:
Emil Brunner (Swiss theologian) : "The Cross is the sign of the Christian faith, of the Christian church, of the revelation of God in Jesus Christ… He who understands the Cross aright – this is the opinion of the Reformers – understand the Bible, he understands Jesus Christ."
Bishop Stephen Neill: "In the Christian theology of history, the death of Christ is the central point of history; here all the roads of the past converge; hence all the roads of the future diverge."
John Stott wrote: "…the Christian community is essentially a community of the cross."
"May I never boast except in the cross of our Lord Jesus Christ, through which the world has been crucified to me, and I to the world." (Gal 6:14 ) Paul, in concluding this epistle, writes this most amazing verse. That which the Roman citizen regarded as an object of shame, disgrace, and even disgust, was for Paul his pride, boasting and glory.
Paul was devoted to the message of the Cross. So closely had he identified himself with it, that he suffered physical persecution for it. "…for I bear on my body the marks of Jesus" (6:17)
Campbell Morgan: "It is the crucified man that can preach the cross. Said Thomas 'except I shall see in his hands the print of the nails…I will not believe'. Dr. Parker of London said that what Thomas said of Christ, the world is saying about the church. And the world is also saying to every preacher: Unless I see I your hands the print of the nails, I will not believe. It is true. It is the man…who has died with Christ…that can preach the cross of Christ."
How deeply do we identify with the death and resurrection of Jesus? During this season of the year, we are to clearly focus on this pivotal event of all history, and its meaning for each of us personally. The good news for this week and every week – what Jesus did to save us.
Let's join with Paul in saying: "I have been crucified with Christ and I no longer live, but Christ lives in me. The life I life in the body, I live by faith in the Son of God, who loved me and gave himself for me." (Gal 2:20)
Lessons from Ministry
As time goes on, it is inevitable that younger people are given increasing pastoral responsibilities. How does a young person gain respect when dealing with an older, more experienced, congregation? By having all the answers? By insisting that people respect "my office"?
Paul gave one of the most helpful pieces of guidance to a young person in I Timothy 5: 1-2 "Do not rebuke an olderman harshly, but exhort him as if he were your father. Treat younger men as brothers, older women as mothers,and younger women as sisters, with absolute purity."
This is a wonderful word of advice to heed. The church is God's family. Every member is precious to God. Jesus said in Matthew 18:10: "See to it that you do not look down on one of these little ones. For I tell you that their angels in heaven always see the face of my Father in heaven."
It was always a very insightful question to ask oneself: How would I want my mum or dad to be treated if they came to this congregation? It is the old adage "If you give respect, you will receive respect."
Rod Dean
It's His Ministry by Bob Regazzoli
The calling into pastoral ministry is wonderfully exciting, but also very demanding and challenging. It is a profession that has a high burn-out rate because of the demands and sacrifices that are involved, and also at times because of unrealistic expectations and approaches. Thankfully, we have many resources to draw upon, most importantly the love of the Triune God – Father, Son and Holy Spirit, and the realisation that this is God's ministry – not ours! We have been drawn into participation in His life.
In this regards, a book by Andrew Purves, "The Crucifixion of Ministry" helps us keep the proper perspective. As he records in the Preface, a realisation came to him that "if anything worthwhile is to happen, Jesus has to show up…Only the ministry of Jesus is redemptive…Ministers can't forgive sinners, raise the dead or bring in the kingdom of God. Neither can we grow congregations, convert sinners or heal the dying."
Jesus is the one and only Saviour – certainly not any human being. Other insights Purves offers are: "…because he is the living and reigning Lord, the issue is now What is he up to, and how do I hitch a ride on whatever he is up to?…It is not Jesus Christ who needs our ministries; it is our ministries that need Jesus Christ. So my dictum is Wherever Christ is present in ministry, there my ministry may be found."(pp12-13)
"In what follow, I will develop the doctrines of the vicarious humanity and ministry of Jesus and show their significance for us as ministers of the gospel. Then I will look at an approach to ministry characterized as participation in Christ. When we understand ministry in this ancient way, we will find Jesus' words true, 'My yoke is easy, and my burden is light.' (Matt 11:30)" (p.20)
This is a wonderful book which is a must read for all in Christian ministry.
Suggested reading list
Holy Bible 2 Tim 2:15; 3:16-17
Pastoral epistles.
"Mere Christianity" C.S.Lewis
"The Crucifixion of Ministry" Andrew Purves
"The Resurrection of Ministry" Andrew Purves
"Invitation to Theology" Michael Jinkins
"Life with God" Richard Foster
"The Great Dance" C.Baxter Kruger
"Jesus and the Undoing of Adam" C.Baxter Kruger
"God is For Us" C.Baxter Kruger
"Home" C.Baxter Kruger
"Worship, Community & the Triune God of Grace" James B.Torrance
"The Mediation of Christ" Thomas F.Torrance
"Incarnation" Thomas F.Torrance
"Atonement" Thomas F.Torrance
"How to Read the Bible for all it's Worth" Gordon D.Fee & Douglas Stuart
"Lead With Your Strengths" Peter Kaldor and John McLean
"Revisiting Relational Youth Ministry" Andrew Root
"The Contemplative Pastor" Eugene H.Peterson
"Tell It Slant" Eugene H.Peterson
"Practice Resurrection" Eugene H. Peterson
"A Long Obedience in the Same Direction" Eugene H. Peterson
"The Pastor" Eugene H. Peterson
"Life Together" Dietrich Bonhoeffer
"Ministry in the Image of God" Stephen Seamands
"How God Became King" N.T.Wright
"The Challenge of Jesus" N.T. Wright
"Surprised by Hope" N.T.Wright
"Paul" N.T.Wright
"Simply Jesus" N.T.Wright
"Simply Christian" N.T.Wright
"Transformational Church" Stetzer & Rainer
"Movements of Grace" Jeff McSwain
"Worshipping Trinity" Robin Parry
The pastor's calling
Dear Brothers and Sisters in Christ,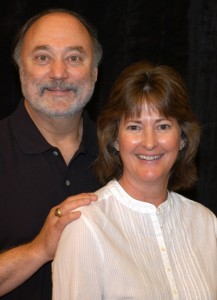 As we begin a new year, I want to focus on the calling that is shared by pastors. As shown below, many people have no idea what pastors do. And it's not unusual for pastors to feel inadequate in their role. I've felt that way too, as apparently did Paul in asking, "who is equal to such a task?" He then noted (speaking of himself as a vessel) that, "we have this treasure in jars of clay to show that this all-surpassing power is from God and not from us" (2 Corinthians 2:16, 4:7). Despite the times of doubt that pastors sometimes face, they find reassurance in remembering that God has called them and that they have his anointing to serve him in this way—an anointing confirmed by their ordination.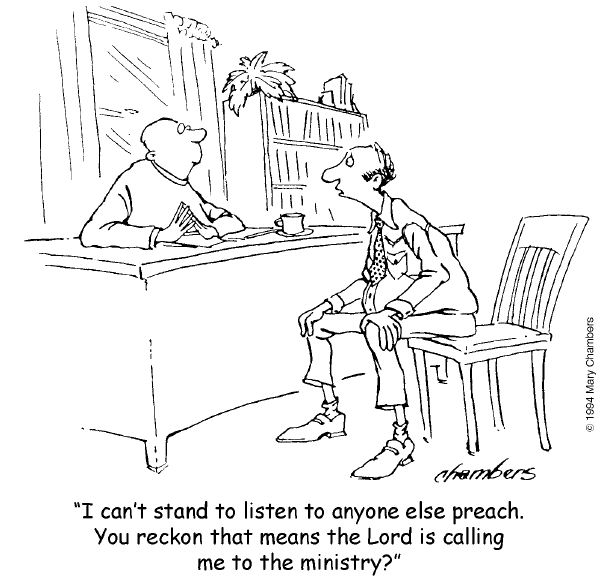 Copyright © 1994 Mary Chambers and Christianity Today International. Used by permission.
I am pleased that our elders approach their calling to pastoral ministry with humility and faith—an attitude refreshingly different than the one displayed by the guy in the cartoon at right. Sadly, some people become pastors to "do their own thing." But Paul tells us that pastors, along with other ordained ministers are called "to equip God's people for works of service, so that the body of Christ may be built up until we all reach unity in the faith and in the knowledge of the Son of God and become mature, attaining to the whole measure of the fullness of Christ" (Ephesians 4:11-13, TNIV).
All Christians are called to share in the ministry of Jesus, through what Paul refers to here as "works of service." Ordained ministers, including pastors, are called to serve by equipping and then leading God's people in these works.
To be called by God to serve as a pastor is a privilege, blessing and responsibility. It's a calling that comes to different people in different ways—sometimes quietly, over a long period of time; at other times dramatically and suddenly—like Paul on the road to Damascus (Acts 26:12-14).
I have been asked, "How do I know 'for sure' that I am called to be a pastor?" The hard answer is that you will know "for sure" only in your spirit and through the confirmation of those you serve. We walk by faith, not by sight and the opportunity to serve God is unlike any other life endeavor. The center of that service involves feeding others through sharing with them the Living and Written Word of God. The aim of that service flows out of a desire that others come to know God through Jesus Christ and put their trust in him alone for life now and eternally.
Signs that point to such a calling are love for studying and communicating the Word of God, desire to pray with and for people, desire to enable people to come to God in worship, and desire to help people become a fellowship of those gathered in the Holy Spirit around the Word of God both Written and Living.
Pastoral service brings with it the power of God moving through us in humility. And though that brings us joy, it can also bring disappointment. None of us are perfect and neither are the ones we interact with in ministry. And sometimes God's leading is simply mysterious, beyond our comprehension.
Whether we are rich or poor, learned or uneducated, or anywhere in between, God has a job for us and he calls us to it. We must not confuse the form of that call with the substance of it. Since God is invisible, it is his nature to call us by dropping hints. Many have told me that they eventually realized that God was dropping such hints in their life for years, though they did not notice them right away. We humans can be rather dense at times. But when we look back on our lives and pray about God's will, the little hints he has placed in our lives are recognized as our call to pastoral ministry.
There are numerous ways we experience such affirmation. You might feel that you have fallen into this role because no one else was stepping up. But this may be a sign that God wants you to join others in his service. Some of us have been serving in pastoral ministry for a number of years without perhaps even recognizing it ourselves. But others have seen the fruits of your service, and this could be God's affirmation. If you have been asked by others to serve in a pastoral leadership role then this leadership activity may also be a call on your heart to serve.
Pastoral ministry, regardless of the specific area of service, is extremely challenging. The stress level can be significant, rated by some to be second only to medical doctors. To function properly as a pastor requires that we resist the pull of our fallen human nature and maintain humility before God. We are all called to be his servant, using the gifts he has given us to direct others to him. As we let our Lord serve us, we must then grow in our ability to shepherd and serve others. For that reason, GCI in the United States requires that its senior pastors participate in the Pastoral Continuing Education Program.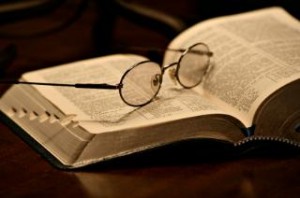 Some pastors fulfill the continuing education requirement by pursuing a master's degree at Grace Communion Seminary. Because it is accredited, not all pastors are eligible to enter GCS.
Accreditation is vital for the future of our denomination, as we seek to help more and more of our pastors meet high professional standards, including advanced education. Also, earning a GCS degree takes considerable time, finances and other resources. If you are able to pursue a degree at GCS, or simply want to take a few classes there, I urge you to do so. Registration for the upcoming spring semester is now open—see details in the "GCS registration now open" article linked at left.
Because many of our pastors cannot pursue a GCS degree, we offer other continuing education options, including classes at Ambassador College of Christian Ministry (http://www.ambascol.org/). Also, I'm pleased to announce that GCS now offers several non-credit classes that are available online to anyone at no cost. You'll find them at http://www.gcs.edu/course/view.php?id=32.
Let me once again say thank you for the good work that you do. It is a wonderful encouragement to me to know you, fellowship with you, hear your stories and see what God is doing through us together.
Sincerely, in Christ's service,
Joseph Tkach