Weekly Worship Service
Join us for our worship service each Sunday at 10am. Worship service location: Carina Senior Citizens Centre, 1 Edmond St, Carina.
Weekly update
Bondservant Leadership
Dear GCI Family,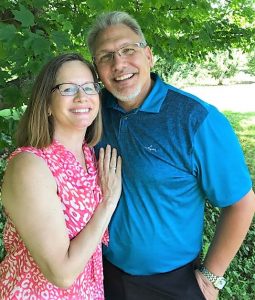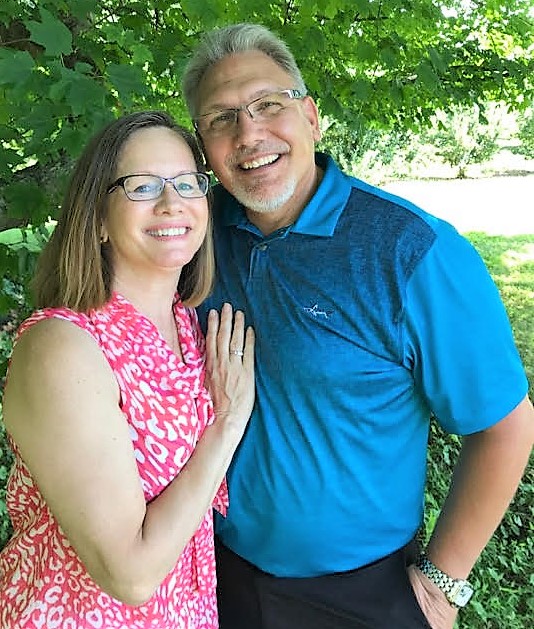 We are entering our first round of Regional Conferences – renamed "Regional Celebrations." So, what's changing? The emphasis is different. Rather than a focus on training, we will emphasize worship, inspiration and relationship building. There will be activities for families, youth, and all ages. No doubt, this will be a GCI good time!
The celebration will begin on Friday evening in your region and will end with a worship service and communion on Sunday. In addition, we will offer specific training for pastors and ministry leaders on Friday. (Check with your Regional Director for details.) This training will follow the theme of Healthy Leaders for Healthy Churches. In preparation for this time we ask that you and your team review and discuss the video series REAL Teams. U.S. Superintendent Michael Rasmussen and I are excited to join with your regional director in this day of helpful, valuable training.
As we prepare to gather at the Regional Celebrations let's ask ourselves, "What is the attitude of a healthy leader?" For the answer, let's go straight to the leader of all leaders.
Have this attitude in yourselves which was also in Christ Jesus, who, although he existed in the form of God, did not regard equality with God a thing to be grasped, but emptied himself, taking the form of a bond-servant, and being made in the likeness of men. Being found in appearance as a man, he humbled himself by becoming obedient to the point of death, even death on a cross. (Philippians 2:5-8 NASB)
Jesus took on the form of a "doulos," a bondservant. A permanent role of service – in his case it was absolute subjugation to the will of the Father, fulfilling the divine purpose of humanity's salvation and the ever-present vision of the kingdom of God.
Both Peter and Paul identify themselves as bondservants to Jesus; knowing that they were bought at the highest of all prices and that their position of servitude was permanent. They were totally comfortable with the title of bondservant of Jesus Christ.
Being a bondservant to Christ means that at some point in our spiritual development as we explore the magnitude of who Jesus is, and then who we are in him that we become sold out. It becomes our desire to serve him with all that we are. Our simple faith grows to a point we can truly trust and say, "I am his." In other words, "I totally belong to Christ as his property, his doulos. Jesus Christ is Lord over all of me. He is my Lord and my Master, my Savior, my King, my Friend and there is no better place for me to be."
This is the heart of a healthy leader – being sold out for Jesus. Of course, there is no way we would or could become bondservants to Jesus without him being the first and perfect bondservant. Join me in trying to wrap your mind around this – Jesus, God in the flesh, accepted the limitations of humanity, set aside his divine powers, and masked his glory in the role of a suffering servant. This is our King and Lord who lives and moves in us and beckons us to walk in his tracks.
No matter your title or position in GCI think deeply about your status in Jesus as a bondservant to him. This is where healthy leadership begins. I look forward to sharing more on this topic at the regional celebrations. See you there!
His bondservant,
Greg Williams
The Saviour Complex
Dear GCI Family and friends,
There are many people serving in ministry who are motivated by what may be called "good intentions." What they may not realize is their good intentions may not fall in line with what Jesus exemplified for us in ministry. This can be the cause of much frustration in ministry.
We all realize people have inherent needs, and many go into ministry with the high aspiration of helping people in need. Some even go so far as entering ministry because they need to feel needed. Frustration occurs when you realize you aren't enough – you can't meet all the needs of all the people in your congregation, and you can't have your own needs met. This is true whether you have 500 people to serve or 10 people. Don't be discouraged, though—many in ministry face this at some point. Frustration can easily lead to burnout. If you are feeling this way, please talk to someone. You'll realize you are not alone.
Part of the problem is that our good intentions can be founded on something other than Jesus. This happens when we believe – or are made to believe – that we should have all the answers, or that no one else can do the job as well as we do it. Statements such as, "You are the best pastor we've ever had and you have saved my life" or, "I don't know what I'd do without you – don't ever leave or stop being our ministry leader" can produce what is called the "Savior Complex" – the tendency to seek people who desperately need help and to assist them, often by sacrificing your own needs.
While this may sound noble, there are some real problems. First, the person being helped soon comes to expect the attention and help and does not take responsibility for their own circumstances. Second, the leader is taking on the role of savior that can only be filled by Jesus. As GCI pastors and elders, we don't want members to view us as their rescuer; we are elders called to serve. We want them to always look to Jesus. We can listen, visit, encourage, teach, coach and pray with members, but we cannot do what Jesus does. He is the one who heals, redeems, forgives and saves.
Many of us have fallen into this way of thinking at some point in ministry. Don't get discouraged or lose hope if the Holy Spirit is pricking your heart right now. Healthy church begins with healthy leadership, and our goal is to help all become the best expression of health we can be. To be healthy, we need to understand some of the pitfalls we face.
At the heart of the savior complex is the ugly human expression of pride. Pride is what causes us to stumble and fall (Proverbs 16:18). Pride, or arrogant eyes, is one of the seven things that God hates (Proverbs 6:16-19). Pride was the undoing of Lucifer, and it is a subject worthy of our attention.
Pride seeks out the chief seats and the attention of the important people. In the British comedy series "Keeping Up Appearances," Mrs. Hyacinth Bucket (pronounced Bouquet) is constantly trying to gain social status and become part of the social elite. Unfortunately, she commits faux pas after faux pas and each episode revolves around her latest. The real tragedy is that her actions cause her to look past, or step on the weak and the less popular on her journey toward high society. We watch the show and laugh, while mindlessly getting drawn into the practice of being a respecter of persons. Pride wins the day.
The sickness of pride also causes us to dwell on the shortcomings of others – often with contempt, irritation, frustration, or judgment. When we do this, we are looking on them as Paul says in 2 Corinthians 5:16 "from a worldly point of view," and not seeing them as other human travelers who are also under the shed blood of Jesus. This doesn't mean we don't acknowledge and work through challenges and misunderstandings with our brothers and sisters, but we do so with Jesus in the bigger picture.
Recognition and confession of pride is the beginning of the healing process. While it seems to be easy to see pride in others, pride within ourselves is not so readily identified. Pride is insidious; it is the fuel that fills our earnest need for attention and respect, and therefore it is hard to detect its stronghold in our lives. Pride has an insatiable hunger for attention and respect; it's easy to be fooled and call this an internal drive. (I see it more frequently in myself than I want to admit)
One of the greatest pitfalls is that pride is the enemy of humility and teachability. We use the adjective "stubborn" to describe pride because it is hard to shake off.
In the October meetings with our GCI leaders we focused on how our roles are to be as "bond-servants"; not thinking of ourselves as executives or superiors. We don't ever want to be filled with anything but humility and love for others. We often pray together for God's intervention and blessing.
Even if this does not seem like a battle you are fighting, please swallow any pride and join me in setting this matter in its proper place – before the eternal throne of justice and mercy. Let's confess and pray the words of David recorded in Psalm 139:23-24:
Search me, O God, and know my heart! Try me and know my thoughts! And see if there be any grievous way in me and lead me in the way everlasting!
May we be humble and teachable people in GCI as we continue our quest for Healthy Church!
Always praying for humility,
Greg Williams
Healthy church
Dear GCI Family and friends,
Health is a relative term. According to the World Health Organization, health is a state of complete physical, mental and social well-being and not merely the absence of disease or infirmity. This is an important distinction – especially as we focus on Healthy Church.
We all experience the ups and downs of health in our physical bodies. My very first week of serving as president was likely the busiest and most demanding of my life. Among the ceremonies and retirement parties, there were a number of planning meetings accompanied by informal breakfast and lunch meetings. The dinners included rich foods, robust wines and always some fancy, hard-to-say-no-to dessert. The physical, mental and social challenges were at an all-time high.
I came out of that first week with my heart full due to the overwhelming high support I received; I also came out with my sinuses and lungs filled with congestion due to the long days and late nights. My second week as president involved a lot of hot tea, vitamins, chicken soup, and extra rest. This experience gave me even more thought on the concept of healthy church.
You are aware that I have been preaching and promoting healthy church, and we are just beginning to focus on what this means. Caring for our bodies and caring for our churches have many similarities. The ebb and flow of how we manage our work schedules, our diets and workout routines is a good platform to convey my thoughts. Let's ask a couple of important questions:
What is the activity level of the church? Almost all our churches host a weekly worship service (some fellowship groups meet less frequently). So, what is the activity level during this gathering? Does the worship team have to come early to get their worship set together, or have they met at some other time during the week? Do we spend too much time on announcements because this is the one time to communicate with the members, or is communication happening through the week with emails or posts on the church's website? Does fellowship go unusually long because we only see each other at worship services, or do the members' lives intersect during the week between services? Are the majority of leadership meetings held on the day of services or do these meetings take place on a different day? (Video conferencing can be utilized when it is simply too hard to physically meet.) When do outreach activities and community-building events like picnics, campouts take place? Working toward and creating a balanced rhythm to the overall schedule is crucial to church health.
What is the diet of the church? Ultimately, we should be feeding on Jesus, the Bread of Life. This is why we have some of our best writers creating sermon outlines for the cycle of the Revised Common Lectionary (RCL). We believe that preaching through the Bible over a three-year process creates a steady diet that is nourishing to all church members. We also promote the practice of Bible-based Small Groups because the diet of one weekly meal needs to be supplemented.
What is the spiritual exercise of the church? Exercise (working out) for Christian believers is tantamount to becoming equipped for Christian ministry. This can include formal education – I highly recommend our stellar institutions of Grace Communion Seminary and Ambassador College of Christian Ministry. Learning the art and skills of Christian ministry is more caught than it is taught, so we also strongly suggest the practice of mentoring. It is imperative that veteran ministers and ministry leaders pass along their skills and knowledge for the perpetuation of the church. If you are a veteran please find an apprentice to invest in, and if you are a new believer then search out an area of service that fits your personal interests and latent skills and dive in.
Please understand when I promote the vision of Healthy Church, I am not intending any church to assume the label of being unhealthy. All churches go through ups and downs as they attend to their health; good health is an ongoing process. When we write about church health or create ministry tools for you to use, it is based on our desire to provide support that assists you toward better health. Better ministry practices implemented over time will yield better church health. Every congregation and fellowship group is important to us and we pray all of GCI is on a path to better health.
My sentiment to you is the same as the Apostle John's to Gaius, a beloved church member in Ephesus –
The elder to the beloved Gaius, whom I love in truth. "Beloved, I pray that all may go well with you and that you may be in good health, as it goes well with your soul. For I rejoiced greatly when the brothers came and testified to your truth, as indeed you are walking in the truth. I have no greater joy than to hear that my children are walking in the truth" (3 John :1-4 ESV).
As you continue your faithful walk in the truth, which is your walk with Jesus, I will constantly pray for your congregation to be healthy and prosperous in your collective efforts to point others to Jesus.
Working toward better health,
Greg Williams
In His Steps
Dear GCI Family,
While touring the most popular attraction in Charlotte, I was struck by some coincidental characteristics between myself and the personality for whom the museum was honoring. The video film introduced our main character as, "A southern farm boy from North Carolina who became a gospel preacher and worldwide evangelist." You may have guessed that I was touring the Billy Graham Library and my "aha moment" was, "Hey, I too am a southern farm boy from North Carolina, and a preacher of the gospel." It feels good to associate with the likes of Billy Graham (though I don't have any notions of filling stadiums as he did).
Over the course of the tour I saw more insights into Graham that intrigued me. He had a friendly relationship with every US President from Harry Truman forward. There were pictures of him playing tennis and golf with a few presidents. There were other shots with him at retreat sites or their personal properties, like Lyndon Johnson's farm in Texas, or George Bush's vacation home in Maine. Billy Graham was active, athletic and a rather "normal" guy who was good company to presidents and ordinary people alike. I aspire to be rather normal myself.
During his long and storied life of 99 years, Graham displayed humility. He readily admitted that his wife Ruth was a better Bible student then he was. He touted Ruth as being his chief spiritual counselor throughout his ministry. Again, I felt a kinship with him knowing just how important Susan is to me.
Another similarity is that Billy Graham's greatest attribute was pointing others to Jesus. At his best, Graham was simply reflecting the Jesus in him. More than any aspiration to be like Billy Graham or any other spiritual leader, my greatest aspiration is to be like Jesus. I'm sure this is your aspiration as well.
In several gospel accounts, Jesus was a regular party guest, and I bet he would have fit very well into the social scene of spending time with the presidents of our modern era. Both Matthew and Luke identify Jesus as a "friend of sinners," and they add glutton and drunkard to their critical review. Ironically, the "friend of sinners" label was meant as a criticism and yet it is one of the highest compliments awarded Jesus. I hope the same label will be awarded to the leadership of GCI. It is a mystery how religious people want their leaders to be other-worldly instead of approachable and likable.
The apostle Peter challenges believers to be like Jesus and to follow in his steps. In his first letter, he reminds us we have been called to be like Jesus in our patient endurance, especially in the light of unmerited suffering. What!?! How am I supposed to do that in a world that has programmed me to stand up for my rights and to fight back against any type of abusive treatment? It is only in the vicarious humanity of Christ that I find the strength to walk in his steps; it is Jesus who has saved me from sin and death, and only him living in me can empower me to endure the struggles of this life.
Following in the steps of Jesus is different from the typical protégé coming along behind a senior mentor and trying to follow his or her pattern of life. Following Jesus is also more than reading about Jesus in the pages of the Bible and then, through our determination and human effort, striving somehow to be like him. Following in the steps of Jesus means actively walking with him, in communion, continually relying on him, and becoming more and more like him in this Christian journey known as sanctification.
The bottom line is that Jesus is more than a historical example. He is the God-Man who is real, relational, and desires to make his home in every single human. Following Jesus means more than admiring him and hoping to be like him. It means participating with him and coming to the realization that we can do all things only through him (Phil 4:13; John 15:5).
From this southern farm boy who shares some commonalities with the late Billy Graham, allow me to echo the sentiment of pointing you to a day-by-day vibrant relationship with your Lord and Savior, Jesus. As the great evangelist said, "I have never known anyone to accept Christ's redemption and later regret it."
Walking with him,
Greg Williams
Your Greatest Gift
This Kids Korner article is from GenMin National Coordinator Jeffrey Broadnax.
By now the tree has been taken down, the boxes and wrappings placed at the curb for garbage day, and the glow of Christmas is fading. What if I told you there is still more for you to give, especially to the young people in your family, congregation and community? In fact, I believe your greatest and most lasting gift has yet to be given. That gift? PRAYER!
Those around you
I have spent the last month praying for a young teenage girl who is in the fight of her life with an eating disorder. I have also spent the last two weeks praying specifically for twelve high school students who recently joined me at our Home Office in Charlotte for a weekend leadership retreat. There is also the teen in my local church performing in the Nutcracker and several boys and girls whose parents are unfortunately going through a divorce. I've also been praying for a college athlete who recently lost a friend in a tragic motor vehicle accident and the young person caring for his father's horse as a way of honoring his memory. There are young people all around me. Not only has God blessed me to be able to see them, but He has challenged me to regularly pray for them. Let me share what I have done and suggest that you do something similar.
Create a prayer calendar
Why not grab a blank calendar or create one on your phone, tablet or computer. Write the name of a young person on each day of the week (see the example below). Some of us will be able to fill two weeks or even a month, while others may only be able fill a week. Then pray for that young person on that day of the month.
What to pray about?
In your prayers for these young people, pray that they be blessed and directed spiritually, pray about their school activities, pray their relationships with their parents, or even their friends. You can even ask the Lord to show you what to pray about for them. One of the best ways to figure out how to pray is to reach out to them and say, "Hey, I spend time praying for you and other young people God has placed on my heart—is there anything you'd like me to specifically pray about for you this month?"
Oh yeah, don't forget to pray for the kids' parents and all the others who will be influencing them.
Commitment?
Will you commit to taking a year and praying at least once per month for the young people in your sphere of influence—everyone from your own child, to the kid who helps the ushers collect the offering, to the kid who serves you at Starbucks? Give them a great gift—talk to Jesus about them!
To Timothy, my beloved child: Grace, mercy, and peace from God the Father and Christ Jesus our Lord. I thank God whom I serve, as did my ancestors, with a clear conscience, as I remember you constantly in my prayers night and day. (2 Tim. 1:2-3, ESV)
"From the President" this time is written by Joseph Tkach, Chairman of the Grace Communion International Board of Directors.
---
God has blessed us!
Dear Brothers and Sisters,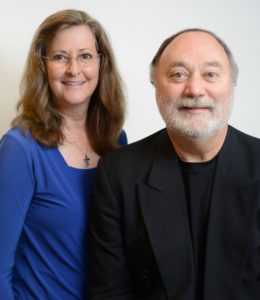 I write this letter mindful that it's likely my last contribution to Update as a GCI employee (I retire in January). As noted in an earlier issue, I passed the GCI president baton to Dr. Greg Williams in October.
As I reflect on my years as President of our denomination, many blessings from God stand out in my memory. One has to do with our name—Grace Communion International. I think it beautifully describes our transformation as a fellowship. By the grace of God, we have become an international, grace-based denomination that shares in the communion of the Father, Son and Spirit. I have never doubted that our Triune God led us into and through the miraculous transformation that got us to this place of great blessing. My dear GCI brothers and sisters, thank you for your faithfulness in that journey. Your lives are living evidence of our transformation.

Another blessing that comes to mind is one that many of our long-time members will relate to. Over the years, we often prayed in our church services that God would reveal to us more of his truth. Well, God answered that prayer—and in dramatic fashion! He opened the eyes of our hearts and minds to understand the great depth of his love for humanity, and showed us how he is always with us and for us and, by grace, has our eternal future safe and secure.
Many of you have told me that, over the years, you heard no sermons in our fellowship on the topic of grace. I praise God that, beginning in the mid-1990s, we began to overcome that deficit. Sadly, some reacted negatively to our new emphasis on God's grace, asking questions like, "What is all this Jesus stuff?" Our answer then (as now) was this: "We preach the good news about the one who created us, who came for us, who died for us and who saved us!"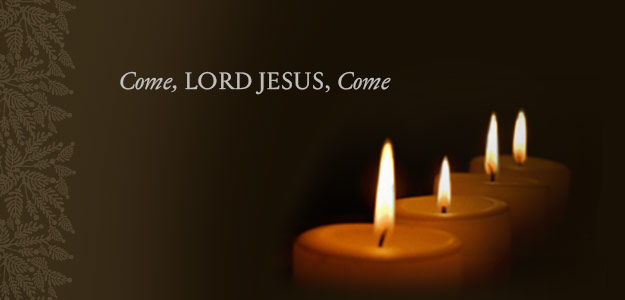 During this Advent season, I'm focused on the wonder and glory of Jesus' comings for our salvation: through his incarnation and birth, now by the Spirit, and in his yet-future return. It's amazing that some who expectantly look for Jesus' return in glory (often called the "second coming") refuse to celebrate his first coming, his birth. Apparently they don't realize that there would be no second coming without the first. Have they not noticed that Luke devotes an entire chapter in his Gospel to Jesus' birth, and that the Bible nowhere devotes a whole chapter to the timing of Jesus' return?
Following the Bible's emphasis on the key events in the life of Jesus, in GCI we celebrate or commemorate our Lord's incarnation, birth, life, death, resurrection and ascension. Though we can't celebrate his return in the same way (it has not yet happened), we do, during Advent, celebrate the promise of his return, knowing that Jesus always fulfills what he has promised.
As Scripture tells us, our ascended Lord Jesus Christ is now in heaven serving as our High Priest, awaiting his return in glory. As promised, he is preparing "a place" for us (John 14:1-4). That place is the gift of eternal life with God, a gift made possible by all that Jesus has and will yet accomplish. Concerning the revealing, through the Spirit, of the nature of that gift, the apostle Paul, quoting Isaiah, wrote this:
I thank God for revealing to us the mystery of our salvation in Jesus—a salvation secured through our Lord's incarnation, birth, life, death, resurrection, ascension and promised return. All of this is of grace—the grace of God given us in and through Jesus, by the Spirit.
Though I will soon retire from GCI employment, I will remain involved with our fellowship. I will continue serving on GCI boards in the US and UK, and on the Grace Communion Seminary board. I may also teach a course or two at GCS and do some preaching in my home congregation. My pastor Bermie Dizon has wondered aloud if I'd give monthly sermons. I joked with him that all this work doesn't sound like retirement—it's more like being retreaded for more miles! As we know, ministry is not a job—it's a calling, a way of life. As long as God gives me strength, I'll never stop ministering to others on our Lord's behalf.
As I look back at the past several decades, in addition to wonderful memories related to GCI, I have many that are related to my family. Tammy and I have been blessed to see our two children grow up, graduate from college, find good jobs and become happily married. Our celebration of these milestones is heightened because we did not expect to reach them. As many of you know, our church formerly taught that there would be no time for such things—Jesus was returning soon, and we'd be taken to a "place of safety" in the Middle East prior to the second coming. Thankfully, God had other plans, though he does have a place of safety prepared for us all—it's his eternal kingdom.
When I began serving as President of our denomination back in 1995, my focus was on pointing people to the supremacy of Jesus Christ. Even though I'm now retiring after over 23 years as GCI President, it is still my focus and will continue to be. By God's grace, I will not stop pointing people to Jesus! He lives, and because he lives, we do too.
Advent and Christmas blessings from my family to yours,
– Joseph Tkach, Chairman, GCI Board of Directors
---
PS: With this issue we say goodbye to Ted Johnston, Update editor-publisher for the past ten years. Beginning with the next issue (January 9), the new editor-publisher will be Charlotte Rakestraw, member of our Media team. I'm grateful to all the men and women who have contributed so skillfully and faithfully to producing Update over the years, including Ted, Deb Paz, John Halford, Michael Morrison, Gary Deddo, Rick Shallenberger, Nancy Akers, Terry Akers, Janet Shay and many others. It's been a labor of love.
Though Ted retires from GCI in January, he will continue teaching at Grace Communion Seminary and producing The Surprising God, a blog I highly recommend for its easily-digestible articles written from an incarnational Trinitarian perspective. Often quoting the Torrances and other Trinitarian theologians, the topics addressed on the blog include the Trinity, grace, our worship, final judgment, works, election, freedom, universalism and hell.
Surprised by the Holy Spirit
Dear GCI Family:
I often recall what Jesus said to Nicodemus in comparing the Holy Spirit to wind, which "blows wherever it pleases. You hear its sound, but you cannot tell where it comes from or where it is going" (John 3:8). Though the Spirit is always at work in the world, we often don't recognize what he is doing until after the fact. An example is found in the book of Acts where the Holy Spirit worked in new and surprising ways to lead Gentiles to Christ.
In Acts 15, Luke tells of the church council where there was "much discussion" about what should be required of these Gentile converts. I wonder how long the discussion lasted—was it over a period of days? In any case, at some point Simon Peter stood up and testified that the Gentiles had heard the gospel from his lips and that by grace, through faith (not works of the Law) they had been converted to Christ (Acts 15:6-11).
Students of the Bible know the backstory. In Acts 10, Luke tells how the Spirit had given Peter a vision (illustrated below) to convince him that God truly was including Gentiles in the body of Christ. Obedient to the message of the vision, Peter baptized the Gentile centurion Cornelius, along with a large number of people within his household (Acts 10:27, 47-48).
Acts 10 makes it clear that the Holy Spirit had moved with power to transform Peter's thinking concerning a particularly controversial issue. He did so by cleverly, using the Old Testament custom of distinguishing between clean and unclean meats to show Peter that what God had declared clean, no person was to consider impure. To emphasize this point, the Spirit gave Peter the vision three times (Acts 10:9-16). Like us, Peter was prone to miss God's point the first time (and maybe the second as well!).
Though what the Holy Spirit did at this foundational point in church history is in many ways unique, he has continued moving with power down the centuries to transform the church. In GCI, we've seen his transforming presence and power at work "up close and personal." Just recently, the Spirit showed us that we need to make significant changes to our global denominational structure. With many of our leaders retiring and other leadership transitions occurring, we need a leadership structure that better matches our resources to the needs of our churches and pastors around the world.
The primary unit in our new global structure (to be implemented on January 1, 2019) is a group of leaders we call a Community of Practice (CoP). We'll have six CoPs in order to serve the various regions around the world where we have members. Each CoP will be made up of key leaders within a region who share a common vision and meet regularly to share best practices and resources. Each CoP will be facilitated and supervised by a point person called a Superintendent. In future issues of GCI Update I'll set out the details of the new structure, introducing the Superintendent and other members of each CoP.
In working out the details of the new structure, I found it fascinating that we were simply catching up with what the Spirit had already been doing in and among us. As noted above, we typically see his handiwork only in hindsight. The process of moving toward the new leadership structure began in January 2018 with my visit to South Africa (RSA) where I worked with our leaders there to form their national ministry team. Doing so involved an unforeseen, though meaningful caveat—RSA would come under the wider supervision of Kalengule Kaoma, who up to that point had supervised other parts of the African continent.
A companion piece to that experience was determining what would happen within our expansive Asian region, given the July 2018 retirement of Rod Matthews. The decision was made to add two Regional Directors, placing them under the direction of Eugene Guzon, who becomes Superintendent of the Asian CoP next month.
My work with Rod coincided with the Australian Conference held in June. During the conference I encountered one of those transformative "Holy Spirit surprises." One of the conference participants commented that with the restructuring, all the leaders in Asia would now be indigenous to that region. I expressed my agreement with his observation, though I thought to myself that I wished I had been smart enough and intentional enough to have designed the structure with that important goal in mind. Thank God that the Holy Spirit works through us even though we often don't fully grasp what he is doing until after the fact.
In my musings about our newly formed African CoP, I realized that all its members are also indigenous to that region. For that I praise God! While musing, I remembered a conversation I had with one of the men who stepped into the role of Regional Director (a title held by many of the leaders who work hand-in-hand with their Superintendent). This gentleman asked why he was being considered for that position. My response was that it was due to his long-time, faithful service, and because of the high regard the other leaders in his CoP display toward him.
For me, the primary takeaway from the experiences of this past year is this: Within GCI, our amazing Triune God has been preparing and calling leaders for a time such as this. I have high hopes for how our new structure will function. I truly believe that our best days lie ahead.
Holy Spirit, we will have more please!
Greg Williams, GCI President
PS: I hope you enjoy the new look for GCI Update. The changes we've made align this publication with the GCI branding now being used for all our denominational websites and publications. Also, we're now sending the GCI Update email (that announces each new issue) to all GCI members for whom we have an email address. If you have not received the email announcing this issue, you can subscribe yourself using the "subscribe yourself" feature at right.
Worldview Conversion: Racial Identity and Reconciliation
GCI's Statement of Values says this: "Scripture declares that all hatred and prejudice is contrary to the Christian life. We are committed to furthering racial understanding, forgiveness and healing." Living out this commitment is a great challenge in a world where there continues to be a great deal of racial prejudice along with the divisions it creates. The following article from Jeffrey Broadnax (Generations Ministries national coordinator) addresses this important topic as part of our series on worldview conversion and whole-life discipleship.
When we get to heaven, there will not be a white section, a black section, a Latino section, an Asian section and a Native American section. (Albert Tate)
Division sells
Jeffrey Broadnax
Turn on the nightly news, pick up a newspaper, listen to talk radio or surf social media and it's a pretty good bet you will experience a constant stream of economic, social, judicial, political and relational division with racial prejudice and division served up as a primary cause. News segments on everything from police/community relations to immigration, unemployment, mass incarceration, voting, drugs, and yes even Christianity, show caustic intersections of white, black, brown, yellow and red peoples. These often-toxic interactions are strategically highlighted to expose systemic inequities in power and dignity that have continuously existed throughout America's 242-year journey as a nation.
Racial, ethnic and power divisions are not unique to America. Though called by different names, these cancerous divisions are found everywhere humans are gathered. It is precisely because they are individually and systemically common that they must be challenged. Historical blights such as Nazism, ethnic cleansing and the intercontinental slave trade expose a myopic racial worldview that seems woven into the fabric of human history.
Though common in our world and, sadly, in the church, the false belief that some races are innately superior to others is incompatible with both science and the Bible. Worldviews that embrace or foster human divisions based on race and ethnicity must give way to the Christ-centered worldview that embraces the gospel truth that "there is neither Jew nor Gentile, neither slave nor free, nor is there male or female, for you are all one in Christ Jesus…and heirs according to the promise" (Gal. 3:28-29).
The Lord's Prayer
My prayer is not for them alone. I pray also for those who will believe in me through their message, that all of them may be one, Father, just as you are in me and I am in you. May they also be in us so that the world may believe that you have sent me. (John 17:20b-21)
Jesus prayed that his disciples would reflect a heavenly oneness that would convict the world that he was the Messiah sent from the Father. He prayed about the ignorance, persecution and rejection his followers would experience as they lived as witnesses of his life and teachings. He didn't offer them a worldview built on political and religious extremes but the worldview of the Father who "so loved the world" (John 3:16) that he sent his Son to reconcile the world to himself, bringing to humanity salvation, rescue and healing.
Six decades after his ascension, Jesus unveiled for the apostle John a vision of the throne room of the Father where John beheld
a great multitude that no one could count, from every nation, tribe, people and language, standing before the throne and before the Lamb. They were wearing white robes and were holding palm branches in their hands. (Rev. 7:9)
Note the diversity of these people. No image obliterates the idea of racism and racial separation better than this innumerable, multi-ethnic crowd of people in heaven. According to what John saw and heard, they stand together before God's throne singing this song of praise:
You are worthy to take the scroll and to open its seals, because you were slain, and with your blood you purchased for God persons from every tribe and language and people and nation. (Rev. 5:9)
Because of the healing, transforming sacrifice of Jesus, distinctions of race, ethnicity, gender and culture are celebrated in heaven as wonderful aspects of God's good creation. The challenge to us on earth is to do likewise.
Diverse, yet one
What we learn from both Scripture and science is that though we are diverse, at our core as humans we are one—one blood and of one race (the human race). Dr. John Perkins makes this point in One Blood: Parting Words to the Church on Race, where he argues that the racial division that continues to plague our world is not primarily a community or national issue—it is a spiritual issue:
The problem of reconciliation in [America] and in our churches is much too big to be wrestled to the ground by plans that begin with the minds of men. This is a God-sized problem and only the Church, through the power of the Holy Spirit, can heal. It requires the quality of love that only our Savior can provide. (p. 16)
To buttress his declaration of one blood/one race, Perkins cites the conclusion of the Human Genome Project, which found that all humans are 99.9 percent the same genetically. You and I are only one tenth of one percent different from any other person on earth, no matter what race they are. To devalue (even destroy) another human over racial, ethnic or cultural differences is as ludicrous as possessing $100.00, yet then doing harm to someone over a 10-cent coin.
I'm acutely aware of the truth that we are all of one blood. Twenty years ago I, an African American man, was blessed to donate some of my bone marrow to an Ecuadorian man who was dying from leukemia. Not only was I better matched to him genetically than were his siblings and children, we are of different blood types. This rare combination of factors, a miracle from God, not only united our two families, it brought together two cultures, races and ethnicities. Despite our racial-ethnic differences, it was determined that we were genetic brothers.
In Genesis 11, due to humanity's arrogance and lack of faith, God separated humankind in speech, understanding and geography. Beginning with the fall in the garden of Eden, human relationships had continued to spiral away from God's design. Separation became humanity's natural (fallen) state. But this sad state of affairs is overcome in and through Jesus. Note what the apostle Paul said in addressing the Areopagus in Athens:
From one man [i.e. one blood] [God] made all the nations, that they should inhabit the whole earth; and he marked out their appointed times in history and the boundaries of their lands. God did this so that they would seek him and perhaps reach out for him and find him, though he is not far from any one of us. (Acts 17:26-27)
Paul's declaration has both spiritual and physical validity. Spiritually, there is only one "man" (Jesus) through whom all people can "find" God. Physically, all humans have a common genetic origin—we all are descended from Adam.
Speaking of the oneness of humanity, Dr. Martin Luther King Jr. said, "We are inevitably our brother's keeper because we are our brothers' brother. Whatever affects one directly affects all indirectly." What would happen if this Spirit-led worldview would be embraced by all people; by all Christians? The fifth chapter of 2 Corinthians provides a road-map for us to journey in that direction.
When Paul wrote the letter we know as 2 Corinthians, the city of Corinth was rife with the behavioral, economic, ethnic, religious, leadership and identity divisions so common in our day. The Corinthian Christians, having repented of these divisions, were beginning to live in accordance with Christ's worldview. Paul seeks to help them make further progress by equipping them with the antidote to the poison of racial and identity division. Let's reflect on Paul's instruction.
Be compelled by love
For Christ's love compels us, because we are convinced that one died for all, and therefore all died. And he died for all, that those who live should no longer live for themselves but for him who died for them and was raised again. (2 Cor. 5:14-15)
Since first partaking of the fruit of the tree of the knowledge of good and evil, we humans have consistently sought our own way apart from God. Our hearts deceive us, leading us to embrace a self-centered worldview. Though we understand love, and sometimes stumble into a response that is more altruistic than self-seeking, when we find that our own interests are being jeopardized, our natural inclination is to protect ourselves and our interests even to the detriment of others. As we walk this path of self-protectiveness, our worldview slowly but surely becomes insular, discriminatory and biased in favor of ourselves over others.
With Jesus it is not that way. He showed in his death that he would not live for himself but for those he created. He could have rightly chosen his preservation over ours, but in order for us to learn to love he lived that love for us and offers it freely to us. Jesus, by the Spirit, now compels us who have received his love to abandon a self-centered worldview and live for others without barriers. In doing so, we will grow in the love and oneness he prayed that we would find.
See no one through human eyes
So, from now on we regard no one from a worldly point of view. Though we once regarded Christ in this way, we do so no longer. Therefore, if anyone is in Christ, the new creation has come: The old has gone, the new is here! (2 Cor. 5:16-17)
In the lexicon of Christ, "all lives matter" the same to him. Human distinctions based on physical characteristics or even behavior must be seen through the lens of Jesus' completed work of forgiveness on the cross. To hold this viewpoint does not mean ignoring systemic abuses, blatant discrimination, or historical exploitations of any person or group of persons. Instead, it means facing those human crimes with a thirst for Christ-like forgiveness rather than a hunger for human justice. Embracing and then living out a Christ-centered worldview is not easy but it is mandatory for followers of Jesus. We must study and immerse ourselves in the teachings of our Lord on confession, repentance, forgiveness and reconciliation.
Participate in the ministry of reconciliation
All this is from God, who reconciled us to himself through Christ and gave us the ministry of reconciliation: that God was reconciling the world to himself in Christ, not counting people's sins against them. (2Cor. 5:18-19)
In One Blood, John Perkins defines Biblical reconciliation as "the removal of tension between parties and the restoration of loving relationship" (p. 17).  He notes that this reconciliation is grounded in God's declaration that he has reconciled the entire world to himself in Christ. In Christ, every broken relationship is restored, made whole. As followers of Jesus, Christians are invited to share with humanity the truth that they have been forgiven and that their sins and acts of separation are not being chronicled in a condemnatory list in heaven. Given this reality, how can we, regardless of hurtful offenses and mindsets, not serve as agents of truth, justice, equality and love filtered through the finished work of Jesus?
Speak up
And he has committed to us the message of reconciliation. We are therefore Christ's ambassadors, as though God were making his appeal through us. (2 Cor. 5:19b–20)
Jesus has invited us to join with him in his ministry of reconciliation. He empowers us to do so through the Holy Spirit who gives us the words we are to speak—words by which we re-present Jesus, making his appeal to all who will listen. That appeal is that they will embrace and live into their true identity as beloved children of God.
We do not have an option about sharing this message, and we must be careful to speak of the reconciliation that comes in and through Christ, not a reconciliation that is based on humanly-devised approaches. We must teach that there is only one blood, one race in Jesus. Then we must model that oneness through transparent reflection, confession, forgiveness and actions that foster restoration. These words and actions must flow from a heart that has been transformed by Christ. This is about the Lord's own appeal to the human race, and he chooses to make it through us.
Conclusion: keep looking in the mirror
We implore you on Christ's behalf: Be reconciled to God. God made him who had no sin to be sin for us, so that in him we might become the righteousness of God. (2 Cor. 5:21)
Because a Christ-centered worldview does not come naturally, we must seek it from its Source. We do so by submitting our hurts, pains, insights, wisdom, histories and efforts to Jesus who takes our efforts and transforms them by the Holy Spirit. It is only through what Jesus has done on our behalf and continues to do by the Holy Spirit that we are able to experience the true, loving reconciliation that overcomes all barriers.
Sadly, many approaches to racial reconciliation are more about self-will than about Jesus' other-centered love. Let us prayerfully ask our Lord to wash our hearts and grant us the ability to faithfully share with the world his good news concerning the spiritual unity that is available to all humanity in, through and by him.
Suggested for further study:
The wonder of the Incarnation
This "From the President" letter is by Joseph Tkach, Chairman, GCI Board of Directors.
Dear Brothers and Sisters,
Joseph and Tammy Tkach
Advent, which spans four Sundays (starting on December 2 this year), is a season of preparation for Christmas. During Advent we ponder the marvels of Jesus' multiple "comings" (advent means coming). One of those marvels is the Incarnation by which the omnipresent God came even closer to us in the person of the God-man Jesus. As Luke proclaims, because Jesus has come, "nothing is hidden that will not become evident, nor anything secret that will not be known and come to light" (Luke 8:17, NASB). I like Luke's use of "come to light"—it's an idiom that points to the reality that with the coming of the incarnate Son of God to earth, things previously hidden about God and humanity are now revealed.
To see physically, there must be a source of light and the same is true spiritually. The light that gives spiritual sight is Jesus—the light of God for the world. The apostle Paul puts it this way:
For God, who said, "Light shall shine out of darkness," is the One who has shone in our hearts to give the Light of the knowledge of the glory of God in the face of Christ. (2 Cor. 4:6, NASB)
 The Greek word translated face is prosopon from pros (meaning toward) and ops (meaning face or eye). It can also be translated presence. With the advent of Jesus, the everywhere-present though hidden God may be seen (experienced) through the Spirit in a deeply personal, face-to-face way.
Though omnipresent, God cannot be contained by created time and space. Through the Incarnation, God made himself personally present to us in Jesus. The Son of God first came to us through his human birth; since his ascension he is coming to us by his Spirit; and at the end of the age he will come again bodily. Christ has come, Christ is coming, and Christ will come again.
The season of Advent reminds us that God is not limited by the Incarnation. God remains Father, Son and Holy Spirit; and the Son of God remains who he was from all eternity, while assuming a complete human nature. Because of the Incarnation, our uncreated, omnipresent God is present to all created things while remaining God over all things.
As portrayed in the famous icon at right (page 1), the Son of God, who was divine before the Incarnation, remains divine even while being with us in the human person of Jesus. As affirmed in the Chalcedonian Creed, Jesus is one person with two natures.
Jesus was, is, and forever will be, fully God and fully human.
My mind boggles contemplating that reality. Though I cannot fully comprehend it, Advent reminds us that God the Son came from eternity and stepped into created time and space to be with us. In Institutes of the Christian Religion, John Calvin puts it this way:
For even if the Word in his immeasurable essence united with the nature of man into one person, we do not imagine that he was confined therein. Here is something marvelous: the Son of God descended from heaven in such a way that, without leaving heaven, he willed to be borne in the virgin's womb, to go about the earth, and to hang upon the cross; yet he continuously filled the world even as he had done from the beginning! (Book 2, p. 53)
My mind continues to be boggled as I read what Paul wrote to the church at Colossae:
For in Christ all the fullness of the Deity lives in bodily form, and in Christ you have been brought to fullness. He is the head over every power and authority. (Col. 2:9-10)
As a baby lying in a manger, Jesus was still the omnipresent Lord, sovereign over eternity and all creation. Though he became human, the Son of God remained divine. As the author of Hebrews says, "Jesus Christ is the same yesterday and today and forever" (Heb. 13:8). While on earth, the incarnate Son of God lived a fully human life. Paul puts it this way:
Being in very nature God, [the Son of God] did not consider equality with God something to be used to his own advantage; rather, he made himself nothing by taking the very nature of a servant, being made in human likeness. And being found in appearance as a man, he humbled himself by becoming obedient to death—even death on a cross! (Phil. 2:6-8)
The incarnate Son of God made this great sacrifice in order to reconcile, regenerate and transform within himself our rebellious, corrupted human nature. That transformed human nature is then shared with us by the Holy Spirit who ministers to us the things of Christ.
The wonder of the Incarnation, which we ponder during Advent, truly is beyond our ability to fully grasp. Nevertheless, it inspires our adoration and thanksgiving. Advent, along with Christmas and the other celebrations in the liturgical calendar, reminds us that our omnipresent, triune God reached down to us so that we might be lifted up to him. Thank you, Jesus!
Love and blessings upon you all this Advent season,
Joseph Tkach
Passing of the Baton: report
This week we break with our "from the President" format to report on the ceremony held on October 14, 2018 in Charlotte, NC, where Dr. Joseph Tkach passed the baton of GCI's presidency to Dr. Greg Williams. The report below was written by GCI-USA Regional Pastor Rick Shallenberger. For additional information about this historic occasion, click on the links at left. —Ted Johnston, GCI Update editor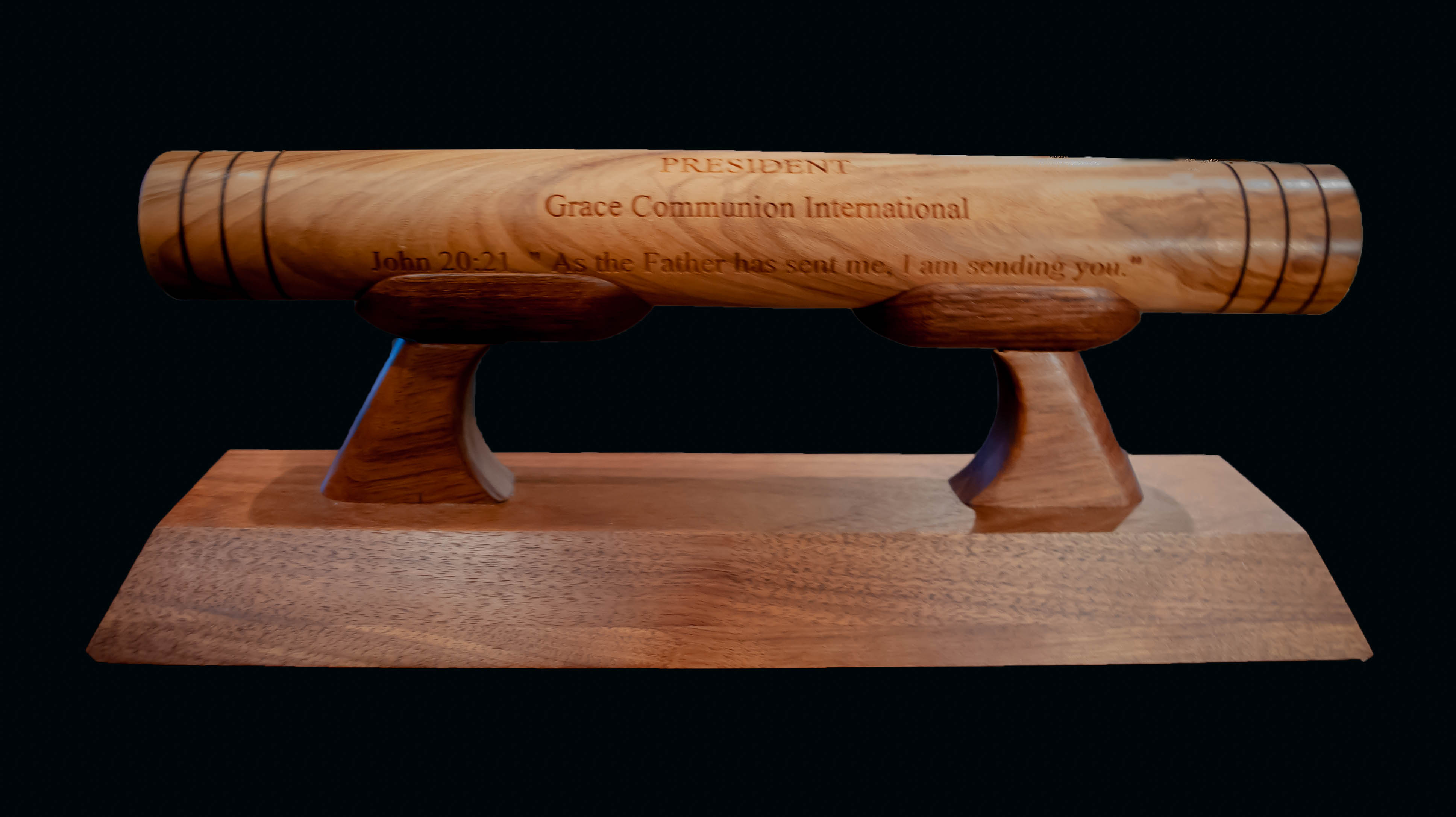 Never in my 58 years with WCG/GCI have I experienced a smoother, more meaningful transition in leadership. The honor given to Joseph and Tammy Tkach at the Passing of the Baton ceremony was equaled only by the support shown to Greg and Susan Williams.
The ceremony included presentations recounting the journey of change GCI experienced under Joseph Tkach's capable leadership. Russell Duke (Vice Chair of GCI's Board of Directors) provided an overview of the Tkach presidency. Michael Morrison (GCS Dean of Faculty) then gave a brief history of how Grace Communion Seminary began. That was followed by a presentation in which Celestine Olive (GCI Board Member) recounted how GCI's teaching regarding women in ministry changed. Ted Johnston (GCI Publications Editor) then reviewed the process by which the denomination's name was changed to Grace Communion International and the significance of the new name. Gary Deddo (GCS President) then addressed GCI's journey of embracing incarnational Trinitarian theology. These presenters were then followed by President Tkach (pictured below) who addressed the significance and process of passing the baton of GCI's presidency to Greg Williams.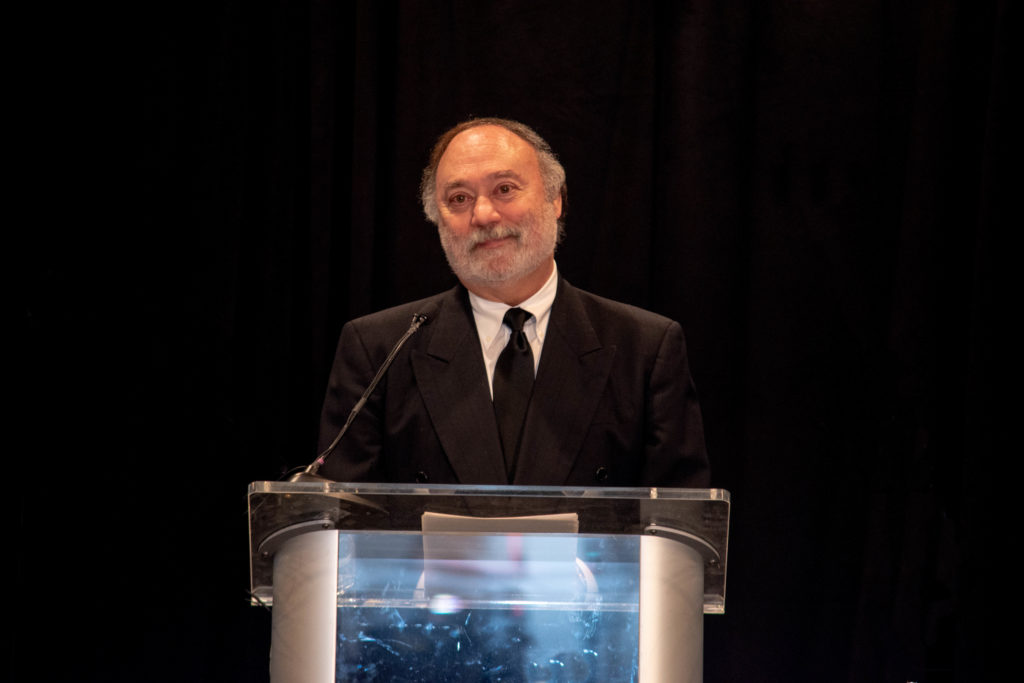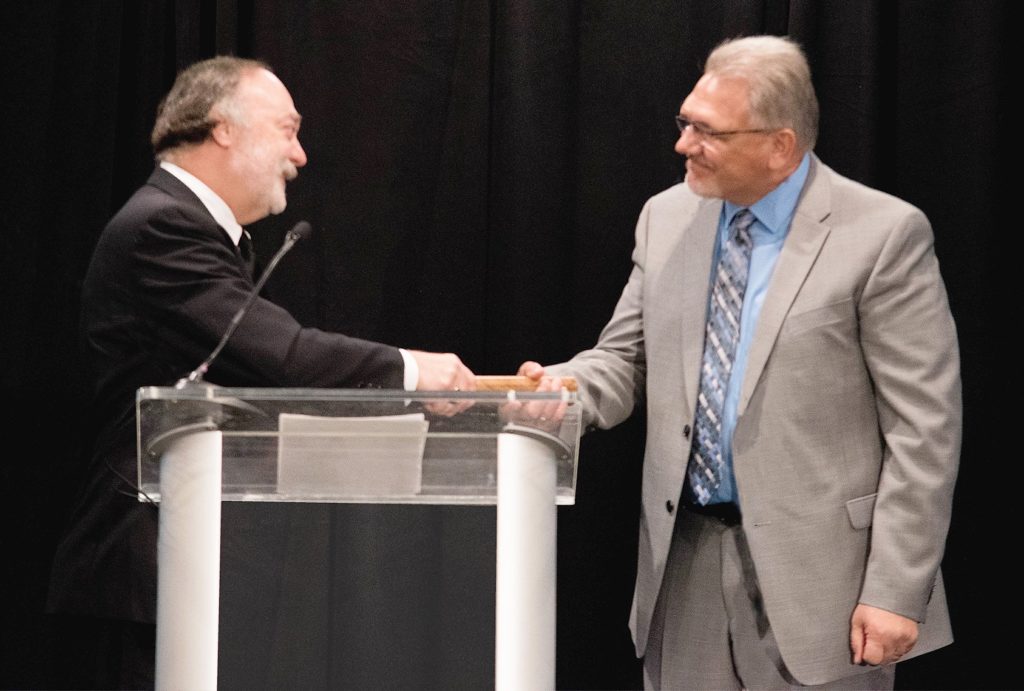 Following the passing of the baton (see above), Greg (below) addressed the audience, speaking about the way forward for GCI and his excitement concerning how the Father, Son and Spirit are leading our journey. The special worship service was concluded with Communion and a benediction as one era of GCI ended and a new one began.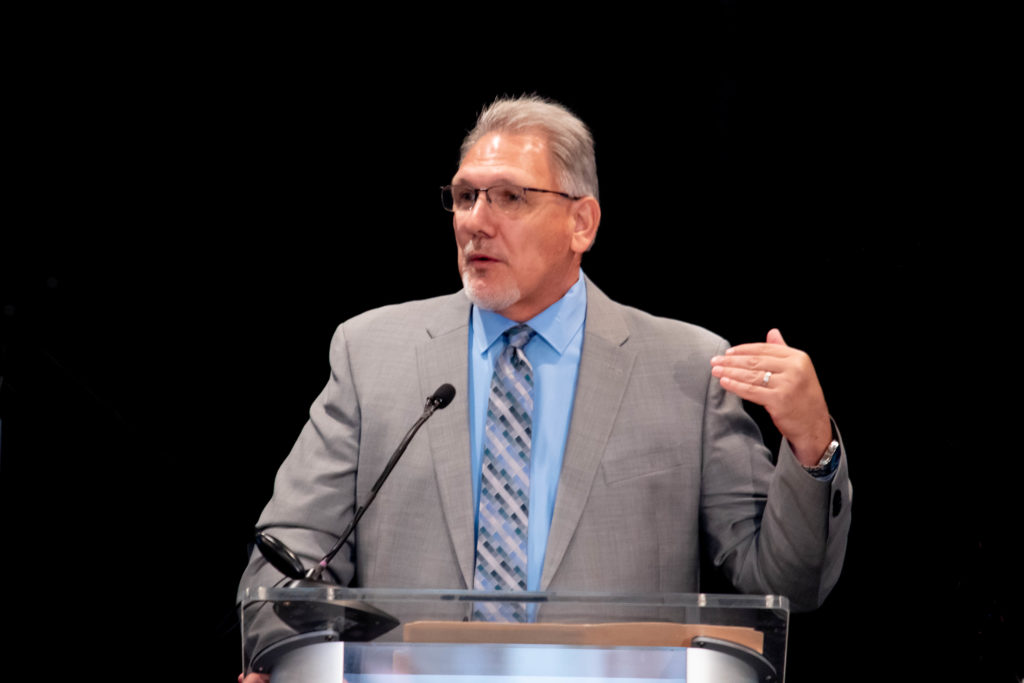 It's hard to capture in words the wonder of what was a very special day. Hopefully, the pictures provided with this report, and the videos linked at left will help. Note as well the comments below from GCI denominational leaders who were in attendance.
Traveling from afar, it was a real privilege to be part of the Passing of the Baton service. From the call to worship, to the benediction given by Greg Williams, it was a very inspiring service. The choir and the worship set a wonderful atmosphere where speakers outlined events and accomplishments during Dr. Tkach's tenure. The Communion service, led by Joseph and Tammy Tkach together with Greg and Susan Williams, summed up the love, unity and peace of Christ that encompassed the whole event. —Daphne Sydney (Assistant National Director, GCI-Australia)

It was an honor to attend the presidential transition ceremony. It was a living example of how peaceful, pleasant and yet profound leadership change can be when directed by the Holy Spirit. It was an example for any organization, large or small, of how such things can and should be done. Kudos to those involved, particularly Joseph Tkach for his willingness to pass the baton of GCI leadership with such humility, grace… and humor! —Randy Bloom (Regional Pastor, GCI-USA)

The best way to describe the passing of leadership from Joseph to Greg is to picture the orange, yellow and red glow of the horizon as the sun sets. After you take a few seconds with your eyes closed, enjoying the scene, you open them only to magically see the first ray of sun piercing the morning sky followed by the canvas of light bringing in a new day. It was a majestic moment for GCI. —Jeffrey Broadnax (National Coordinator, GCI-USA Generations Ministries)

The Passing of the Baton service was very moving—a powerful testimony to the grace in Joseph Tkach's empowering servant leadership. We are seeing the future with excitement and are inspired to participate in this chapter of the GCI journey, fully supporting Greg's leadership. It is great to be GCI! —Eugene Guzon (Mission Developer, GCI-Philippines)

Often in the past, passing the baton ceremonies felt like a pause in the race, with a stumbling restart and often a change in direction. On October 14, I saw no misstep or break in stride. The direction of the race is clear and the momentum earned by the outgoing president clearly carries over to the incoming president. —Tim Sitterley (Regional Pastor, GCI-USA)

It was exciting to be present at the beginning of this new chapter in GCI. I've appreciated the leadership of Joseph Tkach in getting us to this place in our history. I'm sure that I speak for all the Canadian members of GCI when I say that we look forward to the future under the leadership of Greg Williams. —Bill Hall (National Director, GCI-Canada)

To the household of GCI around the world, you can be well pleased with the love, grace and dignity that permeated this moving occasion of historic significance in our fellowship. We cannot underestimate the value of the years of service and sacrifice of outgoing President Joseph Tkach and his wife, Tammy, who were honored and celebrated in thanksgiving. Then Greg and Susan Williams were launched into the new role with personal love and enthusiasm and a swell of uplifting support. To God be the glory! —Rod Matthews (retired Mission Developer, Southern Asia and South Pacific)

Our members in Europe salute Joseph and Tammy Tkach for the wonderful job they have done in our fellowship, and celebrate the smooth transition to Greg and Susan Williams. Our gratitude goes to them for the inspiration they give our churches around the world—merci beaucoup, muchas gracias, muito obrigrado, dank u zeer, vielen Dank, mange tak, grazie mille, tusen takk, Благодаря ти много, tak så mycket, Ευχαριστώ πολύ, большое спасибо вам—thanks so much! —James Henderson (Mission Developer, Europe/UK)

It was a privilege to attend the worship service, including the transition ceremony in which Joseph Tkach passed the baton symbolic of the role of President of GCI to Greg Williams. Joseph has been used to provide stability and doctrinal direction for us through the most turbulent waters. For me, he has been an empowering and supportive leader and friend for whom I have the deepest respect. It was wonderful to witness the peaceful transition to Greg's faithful, passionate leadership. —Gary Moore (retired Mission Developer, GCI-Canada)

I am humbled and honored to receive the baton as GCI's fourth president. I have many memories from that day and felt overwhelming support from all who were present. One experience that was especially meaningful was the support from my family—all my children and grandchildren were in attendance. My younger brother Mark and his family came along to show support as well. Mark has not been an active member of GCI for the last 27 years, and he intentionally approached Joseph Tkach to congratulate him on the monumental changes that have occurred in GCI over the 23 years of his presidency. Those changes include the move to orthodoxy, the inclusion of women into ordained positions as church elders, the name change to Grace Communion International, the addition of Grace Communion Seminary and Ambassador College of Christian Ministry, immersion into incarnational Trinitarian theology, and the move from a corporate sole advisory board of directors to a governing board. What a strong foundation to build from going forward! —Greg Williams (GCI President)

---

Here is the bulletin from the Passing of the Baton service:
Taste, see and tell
This week's "From the President" is by GCI Vice President, Greg Williams.
Dear Brothers and Sisters:
I'm sure we all pray that our non-Christian loved ones—family, friends, neighbors and coworkers—will give God a chance. Each of them has a viewpoint concerning God, but is the God they envision the triune God revealed in Jesus? How can we help them come to know that God in a deeply personal way? How can we help them respond to King David's invitation in Psalm 34:8 to "Taste and see that the Lord is good"? This is no marketing gimmick—David is referencing the profound truth that God makes himself known to anyone who searches for him. He is inviting us to a robust, life-changing encounter with God—one that engages every dimension of our human existence!
Taste that the Lord is good
Taste? Yes! Experiencing the complete goodness of God is like having delicious food or drink roll over your tongue. Think of rich dark chocolate melting slowly, or perfectly aged red wine puddling on your tongue. Or think of tasting a center cut of tender meat, seasoned with the perfect blend of salt and spice. A similar thing happens when we come to know the God revealed in Jesus. We want the delightful taste of his goodness to linger and last!
Meditating on the richness of the triune God's nature and the complexities of his ways arouses hunger for the things of God. Jesus said, "Blessed are those who hunger and thirst for righteousness, for they will be filled" (Matt. 5:6). When we come to know God personally, we long for righteousness—for good and right relationships—just like God does. Especially when things are bad, that desire is so intense that it hurts as if we were starving or dying of thirst. We see that intensity in Jesus' ministry to those around him and in his anguish over those who reject God. We see it in his desire to reconcile relationships—especially our relationship with his heavenly Father. Jesus, God's Son, came to give us that good and fulfilling right relationship with God—to share in God's work of making all relationships right. Jesus himself is the bread of life who fills our deep hunger and hope for good and right relationships. Taste that the Lord is good!
See that the Lord is good
See? Yes! It is through our sense of sight that we behold beauty and perceive shape, distance, movement and color. Think of how frustrating it is when something we long for is blocked from sight. Think of an avid bird-watcher hearing the sound of a long-sought-for rare species, who is unable to see it. Or the frustration of trying to navigate through an unfamiliar darkened room at night. Then consider this: How can we experience the goodness of a God who is invisible and transcendent? That question reminds me of what Moses, perhaps a bit frustrated, said to God: "Show me your glory," to which God replied: "I will cause all my goodness to pass in front of you" (Ex. 33:18-19).
The Hebrew word translated glory is kabod. Originally meaning weight, it came to be used to refer to the shining forth (for all to see and enjoy) of the totality of who God is—all his goodness, holiness and uncompromising faithfulness. As we behold the glory of God, all hiddenness is removed and we see that our triune God truly is good, and that his ways are always right. In the glory of his righteousness and justice, God is committed to making all things right. Our God of peace and life-giving love is opposed to all evil and has guaranteed that evil has no future. In his glory, the triune God shines forth, revealing his essence and presence—the fullness of his merciful and righteous grace. The light of God's glory shines in our darkness and reveals the radiance of his beauty. See that the Lord is good.
An unfolding journey
Coming to know the triune God is not like hurriedly consuming a fast-food meal or casually viewing a three-minute video clip. Coming to know the God revealed in Jesus Christ involves having the blinders stripped from our eyes, and the taste restored to our mouths. It involves being miraculously healed to see and taste God for who he truly is. Our unaided senses are far too weak and damaged to apprehend the fullness and glory of our transcendent, holy God. This healing is a life-long gift and task—a miraculous, unfolding journey of discovery. It's like a lengthy meal that involves the explosion of tastes over multiple courses, with each surpassing the previous one. It's like a compelling mini-series with myriad segments—you can binge-watch it without ever growing tired or bored.
Though an unfolding journey, coming to know the triune God in all his glory has a focal point—what we see and behold in the person of Jesus. As Immanuel (God with us), he is the Lord God become visible and touchable flesh. Jesus became one of us and took up residence with us. By paying attention to him as he is presented in Scripture, we discover the one who is "full of grace and truth" and we behold the "glory" of "the only Son from the Father" (John 1:14, ESV). Although "no one has ever seen God… the one and only Son, who is himself God and is in the closest relationship with the Father, has made him known" (John 1:18). To see God as he truly is, we need look no further than the Son!
Go and tell
Psalm 34 paints a picture of the God who is good, just, loving and personal—the God who wants his children to experience his presence and goodness, and who delivers them from evil. It tells of a God who is so real that our lives are forever transformed and our hearts, like Moses, yearn for him and his ways. This is the triune God to whom we introduce our loved ones. As followers of Jesus, we are called to share in our Lord's ministry of evangelism—sharing the gospel (good news) that the Lord truly is a good God. For GCI resources to assist you in your ministries of evangelism, click here and here.
Tasting, seeing and telling that the Lord is good,
Greg Williams
---
PS: In the United States and some other countries, October is Pastor Appreciation Month. I want to extend my personal thanks to the fine men and women who give so generously of their time, talent and treasure in pastoring our congregations around the world. I also want to encourage all our congregations to show their appreciation to their pastor and to their pastor's spouse.
Why prophecy?
Dear Brothers and Sisters,
It seems there is always someone claiming to be a prophet or trying to calculate the date of Jesus' return. I recently saw a rabbi attempting to tie the predictions of Nostradamus to the Torah, and another fellow predicting that Jesus will return on Pentecost 2019. Many prophecy buffs try to fit current news events into Bible prophecy. Though both Herbert Armstrong and Karl Barth advocated "holding the newspaper in one hand while reading the Bible in the other," they had very different things in mind.
Armstrong was promoting a premillennial-dispensational, futurist approach to prophecy (one still followed by many) and Barth was urging people to stay firmly grounded in Scripture while seeking to understand the ever-changing modern world. "Take your Bible and take your newspaper and read both," said Barth, "but interpret newspapers from your Bible." Barth had it right—he understood that staying firmly grounded in Scripture enables us to, 1) understand the core message of the Bible (including its prophetic passages) and, 2) navigate our way through life within a culture that constantly challenges Scripture. We can confidently follow Barth's advice knowing that the Bible is reliable. That God has given us reliable copies of Scripture was affirmed in the discovery (beginning in 1946) of the Dead Sea Scrolls. Old Testament fragments in those ancient scrolls agree 98% of the time with the texts of Scripture passed down to us.
The purpose of Scripture
Jesus taught that the purpose of Scripture is to reveal God—his character, purpose and nature. The Bible fulfills that purpose by pointing to Jesus who is the full and final revelation of God. A Christ-centered reading of Scripture helps us to stay true to that purpose, and helps us avoid misinterpreting prophecy.
Jesus teaches that he is the Living Center of the whole of biblical revelation and that we ought to interpret all Scripture (prophecy included) out of that center. Jesus scathingly criticized the Pharisees for failing on this point. Though they looked to Scripture for eternal life, they failed to recognize Jesus as the source of that life (John 5:36-47). Ironically, their pre-understanding of Holy Scripture blinded them to the fulfillment of Scripture. Jesus showed how to rightly interpret the Bible by showing how all Scripture points to him as its fulfillment (Luke 24:25-27; 44-47). The testimony of the apostles in the New Testament affirms this Christ-centered interpretive method.
As the perfect image of the invisible God (Col. 1:15), Jesus reveals God's nature through his interaction with humanity. This is good to bear in mind when reading the Old Testament. It's especially relevant in keeping us away from things like trying to apply the story of Daniel in the lion's den to a current situation in our world, say a vote for political office. The prophecies of Daniel are not given to tell us who to vote for. Rather, the book of Daniel shares a story about a man being blessed for his faithfulness to God. In that way, Daniel points to the faithful God who is always for us.
But is the Bible relevant?
Many people question the idea that a book as ancient as the Bible can be relevant today. After all, the Bible says nothing about such modern things as cloning, modern medicine, and space travel. Modern science and technology raise questions and conundrums that did not exist in Bible times. Nevertheless, the Bible is highly relevant in our day because it reminds us that our technological advances have not changed the human condition, nor have they changed God's good purpose and plans for humankind.
The Bible enables us to understand our role in God's plan, including the coming fulness of his kingdom. Scripture helps us recognize the purpose and meaning of our lives. It teaches us that, rather than ending in nothingness, our lives are headed toward a great reunion where we'll meet Jesus face-to-face. The Bible reveals to us that there is meaning to life—we have been created to be in union and communion with our triune God. The Bible also provides a guide to equip us for this abundant life (2 Tim. 3:16-17). It does so by continually pointing us to Jesus, the one who gives us abundant life by connecting us to the Father (John 5:39) and by sending us his Spirit.
Yes, the Bible is reliable, with a distinctive, highly-relevant purpose. Nevertheless, many people dismiss it. Back in the 1700s, French philosopher Voltaire predicted that in 100 years the Bible would pass into the mists of history. Well, he was wrong. The Guinness World Records states that the Bible is the best-selling book of all time. Over 5 billion copies have been sold and distributed to date. It's both humorous and ironic that Voltaire's home in Geneva, Switzerland, was purchased by the Geneva Bible Society and became a Bible distribution center. So much for predictions!
The purpose of prophecy
Contrary to the view of some, the purpose of Bible prophecy is not to help us predict the future, but to help us know Jesus, the Lord of all history. Prophecy prepares the way for Jesus and points to him. Note what the apostle Peter wrote concerning the calling given to prophets:
Concerning this salvation [described in the previous seven verses], the prophets, who spoke of the grace that was to come to you, searched intently and with the greatest care, trying to find out the time and circumstances to which the Spirit of Christ in them was pointing when he predicted the sufferings of Christ and the glories that would follow. It was revealed to them that they were not serving themselves but you, when they spoke of the things that have now been told you by those who have preached the gospel to you by the Holy Spirit sent from heaven…. (1 Pet. 1:10-12a)
Peter says that the Spirit of Christ (the Holy Spirit) is the source of prophecy, and that the purpose of prophecy is to predict the life, death and resurrection of Jesus. He implies that when you've heard the message of the gospel, you've heard all you need to know about prophecy. The apostle John made a similar point in writing this: "Worship God! For it is the Spirit of prophecy who bears testimony to Jesus" (Rev. 19:10b).
Scripture is clear: Jesus is the purpose of prophecy. Bible prophecy tells us who Jesus is, what he has done, and what he will yet do. Our focus in GCI is on Jesus (and the life he gives us in communion with God) not on geo-political alliances, trade wars or whether someone predicted something in a timely manner. It is a great comfort to know that Jesus is both the foundation and the completion of our faith. Our Lord is the same yesterday, today and forever.
Loving Jesus our Savior, the focus of all prophecy,
Joseph Tkach
Thankful that we are evangelicals
Dear GCI Brothers and Sisters,
Unfortunately, many people (including some Christians) associate the term evangelical more with political and sociological positions than with the sincerely-held faith of a large group of Christians spread throughout the world. This misunderstanding is due in large part to the way the media uses the term evangelical, though it also results from organizations and individuals who, calling themselves evangelicals, espouse very conservative (even extreme) political and social ideologies.
When we refer to GCI as being evangelical, we are using that term, not politically or sociologically, but theologically. To say that we are evangelicals is to say that we identify with Jesus Christ, who is the heart and core of the gospel (the evangel). The same can be said for the 40+ organizations (including GCI) that make up the National Association of Evangelicals (NAE). In the U.S., GCI has held NAE membership for many years. We also hold membership in similar organizations outside the U.S. While NAE members may not agree on all issues, they all are theologically evangelical—sharing a commitment to orthodox Christian doctrine and a passion to make Christ known to a lost and hurting world.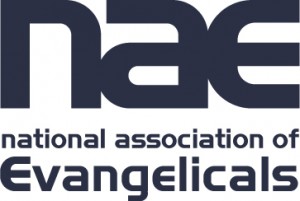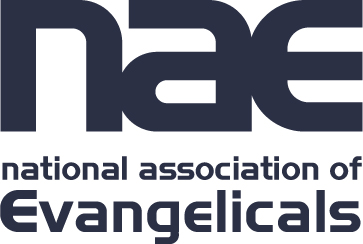 Through attending NAE meetings, I've come to know this organization as one that holds true to Christian orthodoxy, desires greater understanding and engagement with the culture, and demonstrates a humble spirit of self-reflection. I have been impressed with the quality of the speakers at NAE gatherings. They help NAE members grow in understanding how the gospel relates to the challenging and often divisive issues we face in today's world. These issues include homosexuality, gender dysphoria, a worldwide refugee crisis, and Muslims in America. At one NAE gathering, we toured the U.S. capital and heard from members of Congress who are Democrats and Republicans. The goal of NAE President Leith Anderson is not to espouse sociological positions or political agendas, but to help the leaders of NAE member organizations gain a more fully Christ-centered, gospel-shaped perspective on what is going on in the world.
The approach NAE takes to current (often controversial and divisive) issues within our culture is something I hope to see reflected more and more in the approach taken throughout the ranks in GCI. It's a challenge for us to think with the mind of Christ about these issues instead of thinking out of a perspective limited by our life experiences (our context). Mark Labberton, President of Fuller Seminary, puts it this way:
It is striking that our context is the most pervasive influence that shapes us, even if we profess Jesus as Lord. A pure Christian identity isn't available, because we all live immersed in context.
Dr. Labberton also notes that we all need "a new social location"—a new mindset that results from the union and communion we have with Christ, by the Spirit. In GCI, we aspire to have that mindset—what we refer to as a Christ-centered worldview. We then seek to work across denominational lines with others who share this worldview. We come together through the NAE and other venues, not to justify ourselves, but to hear a fresh word from the Lord, who speaks to us all through Scripture and brings us all to see whatever blindness we may still suffer from.
GCI and all NAE members aspire to be evangels who, with the Spirit's guidance and empowerment, faithfully follow Jesus and his gospel. As evangelicals, we seek to witness to the truth that is in Jesus, who alone has the power to save. We strive to rise above personal hurts, prejudices and societal trends to confidently follow in Jesus' footsteps. We seek to grow in Jesus' faith, humility and compassion, including his commitment to justice and righteousness for the dignity of all people.
One of the benefits I derive personally from GCI's NAE membership is the joy of rubbing shoulders with leaders from other denominations that share with GCI a commitment to Jesus and his gospel. I find them to be both encouraging and wise. It's extremely helpful to me to talk with them about what they have experienced, and to compare notes about all manner of shared concerns and experiences.
I pray that we in GCI will grow in our evangelical commitments and practices. I pray we'll be even more passionate in expressing the love and life of Jesus through our actions, and in sharing the truth of his gospel in our conversations.
Thankful that we are evangelicals,
Greg Williams
Another plane conversation
Dear Brothers and Sisters,
I'm half-way convinced that I should write a book titled Transformed by Airplane Conversations. I have two reasons: First, over the years I've had some interesting conversations on airplanes with a variety of people, and at times the conversations have addressed the Christian faith. Second, your responses to my sharing these conversations in the past leads me to want to share some more.
Though Christianity is not always the topic of my airplane conversations, sometimes it does come up—typically when my seatmate asks what I do for a living. When I reply that I'm a Christian pastor, the conversation often quickly ends. However, sometimes it continues. Let me share one of those times with you.
As the flight was taking off, I began privately thanking God for the first class upgrade, which meant a more comfortable seat, some wine and lunch. My thoughts were interrupted when the man seated next to me introduced himself as a Jewish lawyer. Before I could reply, the flight attendant started serving lunch. First, she brought us shrimp cocktail, revealing that my seatmate was not a practicing Jew—he was eating his shrimp so fast that I decided to offer him mine. He gobbled it up right after telling me his doctor had told him to cut back on cholesterol! As we continued eating, he asked what I do for a living. I replied that I was a Christian pastor—fully expecting that he'd reply with silence, and I'd then be putting my earbuds back in to listen to an old Beatles' album. But to my surprise, he continued the conversation, telling me that he respected me for being a Christian pastor!
As the conversation continued, we talked about our favorite foods, wine, beer and music. Then he asked me a question that seemed to come out of nowhere (though I suspect he had wanted to ask it as soon as I mentioned I was Christian). "What reasons," he asked, "would you give me for believing that God exists?" Though I had not anticipated that question, I quickly replied, "Let me count the ways!"
Thinking that he probably was at least an agnostic, I began by noting that, from my perspective, apart from God there is no logical, philosophical or reasonable explanation for how everything exists in our universe. I continued by noting that atheism is a false religion in that it requires an irrational faith commitment to believe that life comes from non-life, and that everything popped into existence on its own by accident, without any purpose. He agreed that the creation question was huge for him. I then attempted to illustrate the nature of atheism as a religion by showing that it makes its own faith statements and has its own evangelistic ministry. I mentioned the names of atheism's two "apostles": Stephen Hawking and Lawrence Krauss; and its four "evangelists": Richard Dawkins, Sam Harris, Daniel Dennett and Christopher Hitchens.
Amidst our give-and-take, I made several points concerning atheism, noting that its belief in blind chance as the origin of an unimaginably complex universe takes as much or more faith than belief in a loving, sovereign God who created it all. I also mentioned that the atheism peddled by Dawkins and his cohorts focuses largely on what it doesn't believe in and why it hates religion, especially Christianity. Though that approach might satisfy some people, it is not enough for me and many others who grapple with the great mysteries of life and reality.
He asked why I have concluded that atheism is inadequate as a rational worldview. I replied by noting that atheism is unable to provide a consistent explanation for the origin and order of the universe. If an atheist argues that matter is eternal, they are going against modern science, which states that the universe had a beginning and is gradually running down. If they affirm that the universe had a beginning, then they must account for what caused that beginning. Either way, atheism cannot adequately explain the universe and a world full of complex life forms. I also noted that the atheistic worldview is incapable of providing the necessary preconditions to account for the universal laws of science and logic. In short, it is unable to account for the meaningful realities that people encounter in life, especially considering the atheistic view that we have no free will and all our choices are an illusion.
I then noted that atheism cannot furnish a rational basis for determining good and evil, or the human need for absolute moral standards. If there is no God—who by definition is absolutely good—then there is no absolute standard for judging something to be good or evil. Ironically, atheism objects to the existence of God due to the presence of evil in the world, yet it is unable to account for the difference between good and evil, much less provide a solution, apart from God, to the problem of evil.
My seatmate and I had an enjoyable exchange, and he said he appreciated most of my points. He confirmed that, while he is not an atheist, neither was he following any religion. He said he was searching, and felt he had not found the right place yet. Then he got up from his seat and headed for the restroom. While there, the smoke alarm sounded. Immediately, he was interrogated as to whether he had been trying to smoke a cigarette in the restroom. The flight attendant even asked me if I had seen him holding a cigarette when he entered and exited the restroom. When he was permitted to return to his seat, I told him that I know a good Jewish lawyer if he needs one! At first he laughed, but then he asked who I was referring to. He laughed again when I replied that I was referring to Jesus Christ, though this time his laugh was somehow warmer.
As we deplaned and went our separate ways, I wondered what he had been thinking when I mentioned Jesus to him. I'll never know, though I'm happy I had the chance to do so. On my way into the terminal, a quote from G.K. Chesterton came to mind: "If there were no God, there would be no atheists." Something to think about.
Grateful that God has revealed himself to us and we can share that knowledge with others,
Joseph Tkach
God's Answer to Suffering
By Gary Deddo, President, Grace Communion Seminary
Sadly, some Christians embrace the non-biblical belief that if they have sufficient faith, God will not allow them to suffer severe trials. This erroneous belief is part of a false gospel called the "prosperity gospel" or, sometimes, the "health and wealth gospel." It not only places huge burdens on believers who suffer (sometimes even overthrowing their faith), it badly misrepresents God and his plan for his people.
Perhaps there have been times in your life when you were suffering and asked, Why is God allowing this to happen? Where is God? We all relate with the feelings that accompany those challenging questions. To answer them, it's vital that we understand what God tells us in Holy Scripture.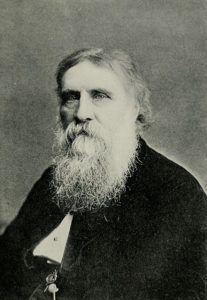 Scottish pastor and theologian George MacDonald (pictured at right) summed up the New Testament teaching on the suffering of God's people by noting that God has not promised us a life free of suffering. Instead, God has promised that he will make our sufferings to be like those of Christ. By that he meant that, in the end, our sufferings will be redeemed and will lead to eternal life. Because that is so, when we, or a beloved family member or friend, suffer, we can be reassured by the words of Scripture, including these from the apostle Paul:
I consider everything a loss because of the surpassing worth of knowing Christ Jesus my Lord, for whose sake I have lost all things. I consider them garbage, that I may gain Christ and be found in him, not having a righteousness of my own that comes from the law, but that which is through faith in Christ—the righteousness that comes from God on the basis of faith. I want to know Christ—yes, to know the power of his resurrection and participation in his sufferings, becoming like him in his death, and so, somehow, attaining to the resurrection from the dead. (Phil. 3:8-11)
Though none of us enjoys suffering, as believers our suffering is a place where we come to know Christ in his sufferings, and where we are able to witness to the reality that, because of Christ, our suffering is not the last word. For us, the last word is the resurrection that Jesus has promised.
By God's grace, in suffering we experience intimate fellowship with our Lord—sharing in both his suffering and in his new (resurrection) life. It's thus terribly wrong-headed to think that God's will for us is that we never suffer, and that he has promised we won't suffer so long as our faith in him is strong enough.
God's answer to the questions that we understandably have concerning suffering does not come in the form of an explanation of the why of suffering, but as a promise that God will be near to all who suffer. Similarly, God does not explain why he allows evil in the world—in fact, he makes it known that there is no good reason for what some theologians call "the mystery of evil." What God tells us is that evil is something that simply ought not be, and so he promises that, in the end, it will not be. In the new heavens and new earth that is coming following the resurrection, evil (and the suffering it causes) will have no place (2 Peter 3:13).
Jesus is the ultimate end of suffering and evil. Born into this fallen world, he suffered here with us, was crucified for us, raised to new life, ascended and, in the end, will return to make all things new. In the meantime, we offer him our sufferings, trusting that the one who intimately knows us and our sufferings will lead us through such times, including when we "walk through the valley of the shadow of death" (Ps. 23:4, KJV).
As we journey with Jesus, the reality of his reassuring, compassionate presence is sufficient for our need. By faith, we are reassured that our triune God will redeem our times of suffering, making them, somehow, serve his glorious purposes for us and for all people. We see how this works out in the suffering and resurrection of Jesus.
Whether we find ourselves in a "wide space" of peace and tranquility (Ps. 18:19) or in a time of suffering and sorrow, there is no way around trusting in God. Though faith does not assure us that we will be delivered immediately from all suffering, it does reassure us that God is with us and using what we are going through to accomplish his good purposes in our lives. We are reminded that Paul and Barnabas told a group of believers that it will be through "many tribulations" that we enter the kingdom of God (Acts 14:22). Paul also said this: "I consider that our present sufferings are not worth comparing with the glory that will be revealed in us" (Rom. 8:18).
Let us remember that it was for the joy that he saw ahead that Jesus willingly endured the suffering of his crucifixion (Heb. 12:2). Because he trusted that all he was going through was worth the pain, so too can we—joining Jesus in fighting the good fight of faith. Exercising the faith that Jesus shares with us, we return again and again to our faith in God—entrusting to him every aspect of our lives, the times of suffering included.
Our prayer for all who suffer (perhaps including you at this time) is that in the midst of their trials they will not be overwhelmed, but discover that God's grace is sufficient to sustain them in all they are going through.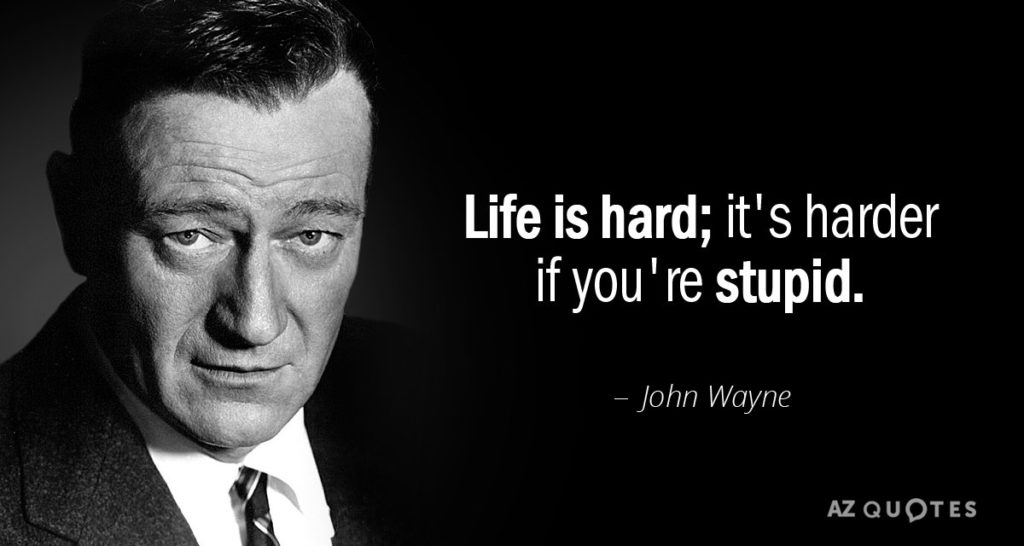 Attitude of gratitude
Dear Brothers and Sisters,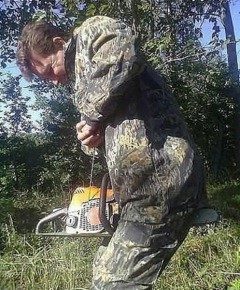 The quote shown above, though funny, is all too true! I have a copy of it on my desk and often chuckle when reading it. It reminds me of the stupid things we humans sometimes do. A case in point is seen in the picture at right. Where is this guy's eye and ear protection? He apparently never read the instruction manual!
Reading (and heeding) instructions can save lots of self-inflicted pain and heartache in life. Consider these instructions from the apostle Paul in his letter to the church in Thessalonica:
Rejoice always, pray without ceasing, give thanks in all circumstances; for this is the will of God in Christ Jesus for you.
(1 Thess. 5:16-18, ESV)
Practicing what he preached, Paul maintained an "attitude of gratitude." At all times and in all circumstances, he remembered that God was always with him and for him, and so he gave thanks.
When I typed the phrase "attitude of gratitude" into a search engine, millions of results popped up. I read several of the linked articles—some sharing stories and others quoting Bible verses. Some noted the physical benefits of cultivating such an attitude. One put it this way:
Over the past decade, numerous scientific studies have documented a wide range of benefits that come with gratitude. These are available to anyone who practices being grateful, even in the midst of adversity, such as elderly people confronting death, those with cancer, people with chronic illness or chronic pain, and those in recovery from addiction. Research-based reasons for practicing gratitude include:

Gratitude facilitates contentment. Practicing gratitude is one of the most reliable methods for increasing contentment and life satisfaction. It also improves mood by enhancing feelings of optimism, joy, pleasure, enthusiasm, and other positive emotions…. Gratitude also reduces anxiety and depression.
Gratitude promotes physical health. Studies suggest gratitude helps to lower blood pressure, strengthen the immune system, reduce symptoms of illness, and make us less bothered by aches and pains.
Gratitude enhances sleep. Grateful people tend to get more sleep each night, spend less time awake before falling asleep, and feel more rested upon awakening. If you want to sleep more soundly, instead of counting sheep count your blessings.
Gratitude strengthens relationships. It makes us feel closer and more connected to friends and intimate partners. When partners feel and express gratitude for each other, they each become more satisfied with their relationship.
Gratitude encourages paying it forward. Grateful people are generally more helpful, generous of spirit, and compassionate. These qualities often spill over onto others. (Dan Mager, Psychology Today, November 2014)
For Christians, an attitude of gratitude flows from rejoicing in the Lord—praising him for his goodness, love, faithfulness, mercy and grace. Since our Triune God oversees all things and works all things together for our good, we can give him thanks, no matter our circumstances. This grateful mindset helps us see more clearly how God is working in our lives. As noted by James, the half-brother of Jesus, the closer we draw to God, the closer he draws us in (James 4:8). As King David noted while thanking God, "You make known to me the path of life; in your presence there is fullness of joy…" (Ps.16:11 ESV).
Being thankful to God in times of trouble and hardship involves humbly surrendering to him—acknowledging that we need him, remembering the words of our Lord and Savior, Jesus Christ:
Whoever wants to be my disciple must deny themselves and take up their cross and follow me. For whoever wants to save their life will lose it, but whoever loses their life for me and for the gospel will save it. (Mark 8:34-35)
As Paul noted in his first letter to the church in Corinth, part of following Jesus involves a willingness to "die daily" (1 Cor. 15:31, KJV). We do that by following him in close communication—listening to his Word, responding to him in prayer and in other forms of worship. Then when we encounter difficult or troubling situations, we know that whatever suffering is involved, we can trust him to draw our burdens up into his sufferings on our behalf at the cross. He then redeems our sufferings, leading us to share, by the Spirit, in the new life of his resurrection. Throughout this process of redemption and transformation, we experience an attitude of gratitude, for the Spirit reminds us of our Savior's invitation:
Come to me, all who labor and are heavy laden, and I will give you rest. Take my yoke upon you, and learn from me, for I am gentle and lowly in heart, and you will find rest for your souls. For my yoke is easy, and my burden is light. (Matt. 11:28-30, ESV)
The more closely we follow Jesus, surrendering to him and trusting him, the more grateful we become as he takes our burdens upon himself and gives us his peace—his rest—even in the midst of life's storms. This brings forth in us a life-giving "attitude of gratitude."
Thankful for Christ and the rest he provides,
Joseph Tkach, GCI President
Understanding God's Triune nature
Dear Brothers and Sisters,
In the Western liturgical calendar, the Sunday after Pentecost is Trinity Sunday—a day to rejoice in what theologians call "the divine mystery." Though much about God is beyond our comprehension, by grace we are able to understand that God is one in Being and three in Person—the Trinity.
The nature of understanding
Thinking about understanding, we acknowledge that, at times, it comes suddenly—like a flash of light seemingly out of nowhere. But most often, it comes gradually—the way I came to understand mathematics when I was young. As I began to grasp the concepts of algebra, many of my classmates remained perplexed. The further we progressed in math, the smaller the classes became—many of my classmates did not want to torture their brains that way! But for those who stuck it out, the reward was a broader and deeper understanding of the marvelous world of mathematics, which tells us so much about the intricacies of God's amazing creation.
Why it's vital to study theology
I share this math illustration because I see a similarity in the way we grow in our understanding of God's Triune nature. For various reasons, some Christians are unwilling to study theology, which includes challenging concepts like God's three hypostases (Persons). Though not "lesser Christians," these folks (who believe in and love God), remain uninformed concerning the history of how the church came to understand the doctrine of the Trinity. While this understanding is important for all Christians, it's vital for those who teach within the church. If preachers and teachers don't have an accurate understanding of the nature of God, what they teach may be a fuzzy (even distorted) picture of God. Lacking understanding of theology, they will be unable to answer the questions members have about God and unable to counter the false teachings about God that undermine the faith of many of God's children.
Brothers and sisters, because this is a serious matter, I strongly encourage our pastors, preachers and teachers to carefully study theology, abandoning all false notions concerning church history and misinterpretations of Scripture, in order to embrace the historic, orthodox teaching of the church concerning the doctrine of the Trinity, which can be summarized in three fundamental truths:
There is one God (Mark 12:29; John 14:9; Heb. 1:2-3).
God is three distinct (not separate) Persons (Matt. 3:13-17; Matt. 28:19; John 1:1; Col. 1:15-16; John 14:17).
Each Person is fully God (Phil. 2; Col. 2:9; Acts 5:3-4).
Avoid flawed analogies
Over the centuries, several analogies have been used to help people understand the Trinity. Unfortunately, in one way or another, most of them advance false ideas. Here are four examples: [1]
The Trinity is like the three forms of water: ice, liquid and vapor. While it is true that water exists in these three forms, looking at God this way advances the false idea (a heresy called Modalism) that God merely represents himself in three different forms, but is not three distinct Persons. Historically, the primary proponents of Modalism taught that God first manifested himself as Father, then as Jesus, then as the Holy Spirit. These modes were viewed as consecutive, temporary and thus never co-existent, thus denying the distinctiveness of the three eternal Persons of the Trinity.
The Trinity is like the three parts of an egg: shell, white and yolk. By viewing God as existing in parts, this analogy teaches a heresy called Tritheism. But the three Persons of the Trinity are not three unalike parts (as with the parts of an egg). God is revealed to be three divine Persons who share one divine nature and are one in Being.
The Trinity is like a three-leaf clover: one entity with three parts. This is perhaps the most well-known analogy, purported to have been used by St Patrick. Like the analogy of the three parts of an egg, this analogy fails to account for the fact that the Godhead is not simply split into thirds.
The Trinity is like a man who is a father, a son and a husband: one man, three functions. The problem here is that the Father, Son and Holy Spirit are not merely functions of God—they are three distinct Persons. A typical man may have a wife (and so be a husband), children (and so be a father), but he acts out these differing roles depending on whom he is interacting with at the time. This analogy is another form of Modalism.
The careful use of human language
When it comes to teaching the truth concerning God's nature, human language (which is always analogical) falls short in one way or another because it is unable to fully embody all that God is. For example, we use the word "Persons" to refer to the three "distinctions" of God. Doing so is helpful because out of all created reality, the Father, Son and Holy Spirit are most like human persons in nature (or we might say that human persons are in their nature most like the Father, Son and Holy Spirit). We capitalize Persons to indicate that the word is being used in a special manner in describing God's nature. Thus we exercise great care in selecting words knowing that, as the apostle Paul wrote, "The mystery of godliness is great," humbly acknowledging that God is much greater than we can say or understand. Not being a creature, God cannot be understood in the same way we understand created things. However, because God has revealed himself to us, we can apprehend God even though we cannot exhaustively comprehend God.
A common shorthand version of the doctrine of the Trinity says that "God is three in one." Some anti-Trinitarians say this is a contradiction, but they are wrong—it's a paradox. Knowing of paradoxes in the physical realm (e.g., light is both a wave and a particle) it should not surprise us to learn that, when it comes to God's nature, there are paradoxes. To say that "God is three in one" is not to say that God is one in Being and three in Being, or that God is one in Person and three in Person (those statements are contradictions). Instead it is saying that, paradoxically, God is one in Being and three in Person.
It is not the intent of the doctrine of the Trinity to explain how God is triune. That, as Paul reminds us, is a "mystery." The teachers of the early church taught that proper doctrine preserves this mystery, for God cannot be exhaustively explained as though God were a creature. In humility we confess that our understanding of God's nature has limitations, though Jesus did reveal to us the personal names of the three Persons of the one God: the Father, the Son, and the Holy Spirit.
We also learn from Jesus that rather than a lonely being, God is a fellowship (communion) of Father, Son and Holy Spirit who have their very being by being in a relationship of holy love—knowing and glorifying one another for all eternity. That is why John tells us that God, who is love (1 John 4:16), out of love sent his only Son to reconcile the world to himself (John 3:16). Thus it makes perfect sense that the central will of our Triune God for us is that we would love God with all our heart, soul, mind and strength, and love our neighbors as we are loved by God (Matthew 22:37-39).
With these thoughts about God in mind, GCI's Statement of Beliefs says this:
God, by the testimony of Scripture, is one divine Being in three eternal, co-essential, yet distinct Persons—Father, Son, and Holy Spirit. The One God may be known only in the Three and the Three may be known only as the one true God, good, omnipotent, omniscient and omnipresent, and immutable in his covenant love for humanity. He is Creator of heaven and earth, Sustainer of the universe, and Author of human salvation. Though transcendent, God freely and in divine love, grace and goodness involves himself with humanity directly and personally in Jesus Christ, that humanity, by the Spirit, might share in his eternal life as his children. (Mark 12:29; Matthew 28:19; John 14:9; 1 John 4:8; Romans 5:8; Titus 2:11; Hebrews 1:2-3; 1 Peter 1:2; Galatians 3:26)
Why seek to grow in understanding God?
I'll end now with one of my favorite quotes from Charles Haddon Spurgeon—it says well why we seek a deeper understanding of God.
It has been said by someone that "the proper study of mankind is man." I will not oppose the idea, but I believe it is equally true that the proper study of God's elect is God; the proper study of a Christian is the Godhead. The highest science, the loftiest speculation, the mightiest philosophy, which can ever engage the attention of a child of God, is the name, the nature, the person, the work, the doings, and the existence of the great God whom he calls his Father. There is something exceedingly improving to the mind in a contemplation of the Divinity. It is a subject so vast, that all our thoughts are lost in its immensity; so deep, that our pride is drowned in its infinity. Other subjects we can compass and grapple with; in them we feel a kind of self-content, and go our way with the thought, "Behold I am wise." But when we come to this master-science, finding that our plumb-line cannot sound its depth, and that our eagle eye cannot see its height, we turn away with the thought, that vain man would be wise, but he is like a wild ass's colt; and with the solemn exclamation, "I am but of yesterday, and know nothing." No subject of contemplation will tend more to humble the mind, than thoughts of God.
Forever seeking a deeper understanding of our Triune God,
Joseph Tkach
---
[1] For a short, amusing (tongue-in-cheek) and insightful video addressing some of the common analogies related to the Triune nature of God, watch the video at https://youtu.be/KQLfgaUoQCw. For a Trinity Sunday sermon by Weekly Update General Editor Ted Johnston, click here.
Pentecost – all are included!
Dear Brothers and Sisters,
I remember as a child lining up in the schoolyard where sides were chosen for a sports competition. Invariably, the most athletic or popular were picked first. Though kids lacking athleticism and popularity were some of the brightest in my class, they typically were picked last. I remember feeling sorry for them—some, no doubt, still bear emotional scars.
So that no child would suffer the humiliation of being picked last, a gym teacher in my school tried a different approach. He assigned two kids (ones that often were picked last) to serve as captains who then chose the other team members. One began by picking kids usually selected last. Unfortunately his team lost and the next time captains chose sides, they reverted to picking the most athletic and popular first.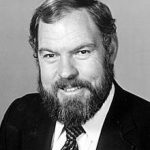 Perhaps you remember Merlin Olsen (pictured at right). As a child, he was one of the non-athletic, less-than-popular kids who got picked last. The embarrassment he felt apparently motivated him to work hard at sports. Eventually he excelled—during a 15-year career in pro football he was selected for the Pro Bowl 14 times! After retiring, he was inducted into the Pro Football Hall of Fame and went on to become a popular actor, portraying Jonathan Garvey on the TV show Little House on the Prairie.
Thinking about the humiliation of being picked last in sports got me thinking of the very different way God picks people to be invited into his kingdom. Instead of choosing on the basis of talent or popularity, God chooses on the basis of who he is and what he, in Christ and by the Spirit, has done. On that basis, as we say in GCI, all are included! [1]
Jesus made it clear that he came into the world not to reject or condemn, but to include and to save. In his economy, those who (by worldly standards) seem highly qualified, may end up going into his kingdom last, while the seemingly un-qualified may end up going in first. In his parable of the vineyard workers, Jesus declared that "the last will be first, and the first will be last" (Matthew 20:16). His point was that God invites all into his kingdom and so excludes none. Jesus made a similar point when, speaking of his death, he said, "I, when I am lifted up from the earth, will draw all people to myself" (John 12:32).
As the "son of man," Jesus (the "Son of God") is the elected (chosen) human. In and through him, and by the Spirit, we all have been chosen to share in all the benefits of God's grace—we all are invited to become participants in Christ's rule and reign. The Day of Pentecost (June 4, this year) celebrates this inclusive calling. It is made possible by Jesus' death, resurrection and ascension, followed by the Spirit's post-ascension ministry to lead all people to repentance and faith, and as followers of Jesus, to live into the reality of who they have been called to be—members of God's household. Pentecost is thus a joy-filled reminder that everyone has this calling—everyone has been selected to be on God's team. On Pentecost Sunday we celebrate that inclusion—the reality that, in Christ (the elected One) and by the Spirit, all are included!
The interesting twist here is that God does not force those he selects to play on his team. Each person must decide whether they will play or remain non-participants, watching from the sidelines. Though God loves all unconditionally, he loves each one of us enough to want us to participate and thus receive all he offers. But God does not force that participation—personal fellowship and communion with God cannot be impersonally coerced or mechanically caused (Hebrews 4:2). Instead, God sends the Spirit to free and enable us to share in all that Christ has accomplished for us, in our place and on our behalf. Though, in love, God permits people to reject his love, forgiveness and grace, he never stops loving them—he never stops calling them to participation.
As the captain of our salvation (Hebrews 2:10 KJV), Jesus continues to reach out to all people—and his training is available to all who say "yes" to his "Yes" to them. What a blessing it is to be on the Lord's team—and what a joy it is to share with him in reaching out to those who, though included, remain on the sidelines.
Happy Pentecost!
Joseph Tkach
PS: For a beautifully-produced meditation with readings from the Pentecost account in Acts 2, see the video from Fuller Studio at https://youtu.be/F5w3upHui48—it would make a great introduction to a Pentecost sermon.
---
[1] Regarding what GCI means by the phrase, "all are included," be sure to read Dr. Gary Deddo's essay "Clarifying our Theological Vision," being published serially in GCI Equipper—click here for the first and second parts, the third will be included in the June issue, published later this week.
What about evangelism?
Dear Brothers and Sisters,
Searching for something to listen to as I drove home, I landed on a Christian radio station where a preacher made this proclamation: "The gospel is good news only if it's not too late!" Seeking to motivate Christians to evangelize their neighbors, friends and family who have not yet accepted Jesus as Lord and Savior, his underlying message was clear: "You must share the gospel before it's too late!" Though that viewpoint is shared by many (though not all) evangelical Protestants, other viewpoints have been espoused by orthodox Christians both today and in the past. I'll briefly review some of those viewpoints here, concluding that we don't need to know exactly how and when God brings people to receive his salvation in order to actively participate today in the Holy Spirit's ongoing work of evangelism.
Restrictivism
The preacher I heard on the radio holds a perspective on evangelism (and salvation) sometimes referred to as restrictivism. That viewpoint asserts that if a person has not explicitly and consciously accepted Jesus Christ as Lord and Savior before they die, their opportunity for salvation has ended; for them, God's grace has run out. Restrictivism thus teaches that death is somehow stronger than God—like a pair of "cosmic handcuffs" it restrains God from saving people when they (even through no fault of their own) have failed to explicitly declare Jesus Christ as Lord and Savior before death. According to restrictivism, lacking the exercise of conscious faith that names Jesus as Lord and Savior before death even seals the fate of 1) those who die without hearing the gospel, 2) those who die having embraced a faulty gospel, and 3) those who die after a life of mental disability that kept them from understanding the gospel. By placing such severe conditional limits on who does and who does not enter salvation, restrictivism raises perplexing and provocative questions.
Inclusivism
Another viewpoint on evangelism held by many Christians is known as inclusivism. This viewpoint, which sees the Bible as authoritative, understands salvation as being possible only through Jesus Christ. Within inclusivism there are multiple perspectives concerning the fate of those who have not made an explicit profession of faith in Jesus before they die. That diversity has existed throughout church history. Justin Martyr in the second century and C.S. Lewis in the twentieth century both taught that though God saves people only because of the work of Christ, a person may be saved even if they do not know about Christ so long as they have an "implicit faith" that results from God's grace being active in their life by the Holy Spirit. They both taught that "implicit" faith then becomes "explicit" when God provides the circumstances that allow the person to understand who Christ is and how God, by grace, has provided for their salvation through Christ.
Postmortem evangelism
Another viewpoint (within the camp of inclusivism) involves belief in what is referred to as postmortem evangelization. This viewpoint asserts that people who die unevangelized can still receive God's salvation following death. This perspective was espoused in the late second century by Clement of Alexandria and made popular in our day by theologian Gabriel Fackre (born 1926). Theologian Donald Bloesch (born 1928) also taught that if someone has not had any opportunity in this life to know Christ and put their trust in him, God will give them that opportunity when they appear before Christ following death.
Universalism
Some Christians hold to a viewpoint known as universalism. It teaches that (in one way or another) everyone necessarily will be saved, regardless of whether they are good or bad, have repented or not, or have put their faith in Jesus as Savior or not. This deterministic perspective says that, in the end, all souls (whether human, angelic or demonic) will be saved by God's grace, making the response of the individual to God of no consequence. This viewpoint apparently arose with the Christian leader Origen in the second century and various versions have been espoused since then. Some (but not all) versions of universalism repudiate Jesus as Savior and regard one's response to God's free gift as irrelevant. The idea that one can repudiate grace, reject the Savior, yet still enter into salvation is repugnant to most Christians. GCI does not consider such versions of universalism as biblical.
What does GCI believe?
There are many other viewpoints held by Christians concerning evangelism and the related topic of the how and when of salvation. Some believe God will give all people multiple "chances" before death sufficient to enable them to have at least an implicit faith in Christ. Others believe God will ultimately save the vast majority of humans, though they do not try to explain the how or when. What does GCI believe? As with all doctrinal matters, our commitment is to begin with the truth revealed in Holy Scripture. There we find that God has reconciled all humanity to himself through the life, death, resurrection and ascension of his incarnate Son, Jesus Christ (2 Corinthians 5:19). Concerning that work of reconciliation, Jesus, dying on the cross, declared "It is finished!"
Thus we know from biblical revelation that whatever happens to people in the end, it will not be due to any deficiency in the motive, mind and purpose of God. Our Triune God has done everything possible to save every person from the terrible and horrific condition known as "hell." The Father has given us his one and only Son to be our representative and substitute, standing in for us as our High Priest. The Holy Spirit now works to draw each person so that they may share in all the benefits held for them in Christ. This is what we know and believe. But there is much we do not know and we must be careful not to draw conclusions (not make "logical inferences") beyond what we are given to know for sure.
For example we must not presume upon the grace of God by dogmatically declaring a universalistic perspective that God, in saving all people, will violate the deliberate choice of some who willfully and persistently reject his love, turning away from him and repudiating his Spirit. While it is hard to believe that anyone would make a choice like that, if we are to be faithful to Scripture (with its numerous warnings against resisting the Word and Spirit), we must acknowledge that some may, in the end, reject God and his love. The important thing to remember here is that such a rejection is their choice—it is not their destiny. As C. S. Lewis shrewdly observed, "The doors of hell are locked from the inside." In other words, hell is where you have to eternally resist the love and grace of God. Even though we cannot say for certain that all humans will ultimately accept God's grace, we can hope that will be the case. And that hope aligns with what God desires, that none perish but all reach repentance. Certainly we can and ought to hope for no less and we should join with the Spirit as he works to lead people to repentance.
As we've shared many times, the love of God and the wrath of God are not symmetrical opposites; they are not opposed to one another. God is against everything that is against his good purposes to reconcile and redeem his beloved creation. In other words, God opposes anything that opposes his good, loving purposes. God would not be loving if he did not do so. God hates sin because it is resistance against his love and good purposes for humanity. His wrath is thus an aspect of his love—God resists our resistance. In his grace, motivated by his love, God not only forgives us, he also disciplines and transforms us.
We must not put a limit on God's grace. Yes, there is the real possibility that some will choose to eternally resist God's loving and forgiving grace, but that will not be because God has changed his mind about them—his mind has been made up in Jesus Christ. I love the way our good friend Gary Deddo explains this reality:
We are living, as Paul says, living up into Christ, because we really belong to him. We belong first, and then we believe that we belong, and then, as we're believing we're belonging, we're going to be living up into it. The Holy Spirit is the power within us enabling us to live more and more fully and freely as the children—the reconciled children of God that we really are. We're living into a reality, we're not creating a new reality—that's been done in Christ—we're living up into the reality. Although there are those who are resisting the reality, nobody is going to change it. We either affirm the reality or live in denial of the reality—that's the nature of our choice. Sometimes we think our choice is to create an alternative reality. No, that would make us God. We're not. Our only choice, and the choice that God gives and enables us by his Spirit to make, is to live in the reality that God has established and created for us, out of his goodness, holiness, mercy and grace. (Quoted from "Those Who Never Heard the Gospel" at www.gci.org/yi/deddo27)
Looking through the lens of Jesus
Because salvation, being personal and relational, involves God and persons in relationship, in thinking about God's judgment we must not assume or impose limitations on God's desire for relationship. The purpose of God's judgment is always to save—it is for relationship. Through his judgment God sorts out what needs to be eliminated (condemned) so that a person can experience relationship (union and communion) with him. Thus we believe that God judges so that the sin and evil is condemned, but the sinner is saved and forgiven. He separates us from sin "as far as the east is from the west." Like the scapegoat of ancient Israel, God sends our sin away into the wilderness so that we might live a new life in Christ.
God's judgment sanctifies, burns away, purifies in Christ to save the person being judged. God's judgment is thus a sorting or sifting—a separation of what is right from what is wrong, what is against you and what is for you, what leads to life and what doesn't. To understand both the nature of salvation and of judgment, we must read Scripture, not through the lens of our own experience, but through the lens of the person and work of Jesus our holy, loving Savior and Judge. With that in mind, consider these questions and their obvious answers:
Is God limited in his grace? NO!
Is he handcuffed (stymied) by time and space? NO!
Does God have to work within physical constraints like humans do? NO!
Is he limited by our lack of consciousness? NO!
Is he the Lord of time? YES!
Can he squeeze into our time as many opportunities as he wants to open us to grace by his Spirit? CERTAINLY!
Knowing that we are limited and that God is not, we must not project our limitations upon a Father who perfectly and completely knows our hearts. We can count on him to be faithful, even if we do not have a final theory as to exactly how his faithfulness and grace will be exemplified in the life of each person both in this life and the next. We do know this: in the end no one will say, "God, if you had only been a little more gracious… so-and-so would have received your salvation." We will all find God's grace to be more than sufficient.
The good news is that the free gift of salvation for all humans relies entirely on Jesus' acceptance of us—not on our acceptance of him. Because "all who call upon the name of the Lord will be saved," there is no reason for us not to receive his gift of eternal life and live by his Word and in the Spirit who the Father sends to us so that, today, we might share fully in the life of Christ. There is thus every reason for Christians to do the good work of evangelism—to participate actively in what the Holy Spirit is doing to lead people to repentance and faith.
Loving the knowledge that Jesus both accepts and qualifies us,
Joseph Tkach
Did the Trinity break at the cross?
Dear Brothers and Sisters,
On Good Friday, many Christians will ponder a statement spoken by Jesus as he hung dying on the cross:
My God, my God, why have you forsaken me?
(Matthew 27:46)
Search the internet and you'll find multiple explanations for why Jesus spoke these words (quoting Psalm 22:1). A common one is that he made this anguished cry knowing that his heavenly Father, being holy, had turned away from him as the sins of the world were placed upon him. The problem with this explanation is that it posits a separation in the Holy Trinity. Did the Trinity break at the cross?
As we think about this issue, we must first remember that the doctrine of the Trinity declares that there is one God who exists eternally as three distinct Persons: Father, Son and Holy Spirit. Our Trinitarian faith is based on this doctrine. A key word is eternally—had there been a separation (even momentarily) between the Father and Son at the cross, eternally would no longer apply. But it does, and therefore the Trinity cannot have been broken. Here are some of the reasons for this conclusion:
Perichoresis. Early church teachers used the Greek word perichoresis to describe God's inseparable, tri-personal nature. The word makes clear that God is not composed of detachable parts. The three Persons of the Trinity are one—meaning that the Father, Son and Spirit mutually indwell (coinhere) one another from eternity. This unique relationship of the Triune Persons was revealed by Jesus to his apostles who, in turn, told us. Were God not Father, Son and Spirit in this way for all eternity the Father would not be the Father nor God, the Son would not be the Son nor God, and the Holy Spirit would not be the Holy Spirit nor God. God has no other way of being God except by being Triune. The only God that was, is and will be is the one Triune God.
God's omnipresence. Scripture teaches there is no place where God is not present. It also teaches God is three Persons who coinhere—they are inseparable, and thus everywhere present together. That being so, God's omnipresence calls into question how any sort of divine abandonment could have occurred, particularly considering that the "fullness" of the Godhead dwelt in Jesus (Col. 2:9).
God's omniscience. Scripture also teaches that there is nothing God has not known, seen or anticipated and has intended a providential response to. God knows the beginning from the end. At the moment he spoke everything into existence, he knew every sin that would ever be committed, and the remedy for it. If we take the metaphor that God cannot "look upon" sin in an absolute way, meaning not have any awareness of or have absolutely nothing to do with sin, then how did he know that humanity would continue to sin and send prophets to Israel with a warning message? If God cannot look upon sin, how could he ever deal with sin in any real way? To say that God could not look upon that which he already knew would occur, is nonsensical. The metaphor, taken from Hab. 1:3, simply means God does not in any way approve of sin and evil.
The whole God is Savior. Jesus declares in John 17:21 that he is in the Father and the Father is in him. Jesus was describing a unique, permanent reality that tells us who he is. That's why Scripture declares Jesus to be Immanuel (God with us). It's also why the New Testament tells us that the whole God (Father, Son and Spirit) is our Savior, not just Jesus, or just the Father or the Holy Spirit.
The teachings of the early church. That the idea of a breaking apart of the Trinity is unbiblical is attested by multiple leaders and teachers in the early church, and later, including Athanasius, Cyril of Alexandria, John of Damascus, Peter Abelard and Thomas Aquinas. Why? Because when they read all of Psalm 22 (which Jesus was quoting), they found unity and harmony between the Father and the Son, not separation and alienation.
Jesus' other statements on the cross. The other statements spoken by Jesus on the cross do not support the idea of a God-forsaken Son. In dialogue with his Father, Jesus says the following: "Father forgive them for they do not know what they are doing" (Luke 23:34); "It is finished" (John 19:30); and "Father, into your hands I commit my spirit" (Luke 23:46). Note also Peter's comment on Pentecost, giving voice to Jesus addressing his Father: "You will not abandon my soul to Hades, or let your Holy One see corruption" (Acts 2:27 ESV, making reference to Psalm 16:10 ESV). God is not defiled by sin, nor is he afraid to look on sin, even the sin of the whole world borne by his Son on the cross.
Jesus, who is not separate from sinners, is God. Jesus, who is fully God and fully human, dwelt on earth in the midst of sinful humanity in order to deal with evil and death. He touched lepers and raised the dead. He identified sin wherever he encountered it and warned against it. He fought temptation to sin directed at him from the source of sin itself, Satan. He experienced for us the temporal wages of sin, which is human death. Jesus did all this as the eternal Son of God incarnate. God, revealed to us in Jesus, does not separate himself from sin and evil. Instead, the incarnate Son of God came right into it, taking it upon himself, and thus bringing healing to sin-sick humanity.
God is not defiled by our sin. Had our sin defiled God, Jesus could not have been our perfect sacrifice, because as Paul explained in 2 Corinthians 5:21, Jesus, who "had no sin," was, by God, made "sin for us." This does not mean that Jesus became sinful (a sinner). Rather, it means he became a sin offering for us just as the Azazel goat was on the Day of Atonement as the representative of Israel's sin. Note this in Isaiah 53:10 (ESV):
Yet it was the will of the Lord to crush him;
he has put him to grief;
when his soul makes an offering ['asam] for guilt,
he shall see his offspring; he shall prolong his days;
the will of the Lord shall prosper in his hand.
Jesus did not become a sinner stained with impurity or immorality. Instead, by assuming our sinful nature and condition, and then sanctifying that nature in himself (ultimately on the cross), Jesus became the innocent, unblemished sin offering on our behalf, thereby reconciling us to God. The notion of an absolute separation of God the Father from Jesus the Son falls far short of the biblical facts.
God was not taking his wrath out on Jesus
The theory that God's separation from sin included pouring out his wrath on his Son is another wrong-headed idea that is not biblically defensible. The truth of the gospel is that the Father was not punishing the Son, as if the Father opposed the Son, was at odds with him, or willed at that moment that the Son's end would be the same as the end of sin and evil itself. God is not guilty of child abuse, as some who reject the cross of Christ altogether claim. That charge is based on a false inference that the church has never taught (even by those upholding a separation theory).
The idea that the Father took out his wrath on his Son is preposterous. It ignores the biblical facts that the Son was not forced by the Father to die, but that Jesus voluntarily laid down his life and took it up again (John 10:18; Hebrews 7:26). The Father and the Son (with the Spirit) are one in will and mind to do whatever it would take to rescue humanity from sin and the power of evil. The Son was no victim of a tragedy. You would expect no less from the tri-personal God who is eternally one in being.
The author of Hebrews contrasts animal sacrifices with the triune activity involved in bringing about our redemption: "How much more will the blood of Christ, who through the eternal Spirit offered himself without blemish to God, purify our conscience from dead works to worship the living God" (Heb. 9:14). Note here that it is the whole Triune God (Father, Son and Spirit) who accomplishes our salvation. And within God's triune nature, love and anger (wrath) are not at odds. Because God loves us, he is against all that is against us. Were God were not opposed to sin and evil he would not be loving towards us. God separates us from our sin, rescuing us, and condemning the sin and the power of sin. This he has done in the "flesh"—the human nature of the Son of God incarnate:
God has done what the law, weakened by the flesh, could not do. By sending his own Son in the likeness of sinful flesh and for sin, he condemned sin in the flesh… (Rom. 8:3 ESV)
It is not just the Father who is angry against sin. The Father and the Son are equally committed to our redemption and thus to the final judgment that condemns all evil. The whole triune God hates sin for what it does to his creation, yet he loves the sinner for whom Jesus died. The apostle Paul taught that "God was in Christ, reconciling the world unto himself" (2 Corinthians 5:19 ASV). The Father, Son and Spirit deal with our sin in the incarnate Son, regenerating our fallen nature in him (Titus 3:5) so that we might share in his new humanity by the continuing ministry of the Holy Spirit. The only opposition we find in God is his opposition to sin and evil. The only separation we find involving God is what God does to separate us (his beloved) from evil. This is what was accomplished by the redemptive work of the whole Triune God in and through the incarnate Son, Jesus Christ.
Like a surgeon eradicating cancer cells that threaten the life of the patient, the only object of the Triune God's wrath is the evil that has corrupted human nature—the nature assumed by the eternal Son of God, on our behalf for our salvation. God's wrath is his act of overcoming and eradicating evil because of his love for us. His wrath is not returning pain for pain. Only the Triune God can separate the sin from the sinner, thus rescuing and saving the patient whom he loves, while condemning the sin that he opposes so that in the end it will exist no more. That is what God has accomplished for us in and through the life, death and resurrection of the God-man Jesus Christ.
A new look at Jesus' statement on the cross
"My God, my God, why have you forsaken me?" begins the Psalm Jesus was quoting (Psalm 22); it does not end it. The desperate opening line is answered with repeated, reassuring acknowledgements of God's presence, not his absence. Verse 10 says, "From birth I was cast on you; from my mother's womb you have been my God." Verse 11 says, "Do not be far from me, for trouble is near and there is no one to help." Verses 19-21 declare, "But you, Lord, do not be far from me. You are my strength; come quickly to help me. Deliver me from the sword, my precious life from the power of dogs. Rescue me from the mouths of the lions; save me from the horns of wild oxen." Then verse 24 is the clincher: "For he [God] has not despised or scorned the suffering of the afflicted one; he has not hidden his face from him but has listened to his cry for help."
In typical rabbinic fashion, when Jesus quotes the opening line of Psalm 22, he is thereby referencing the entire Psalm, which speaks not of separation or abandonment but of God's rescuing presence. Because Jesus suffered terribly in the flesh, there is no problem understanding that he felt, in his humanity, a sense of abandonment. But this did not surprise Jesus, or make him question the Father's love for him. He could identify with the writer of Psalm 22—not just the opening line, but the entire Psalm. Thus Jesus spoke to God, knowing that his Father was listening. Perhaps most fully there on the cross, Jesus felt and knew the Father's implacable opposition to evil and his commitment to eradicate it. And that is what his cry of dereliction indicates. But we are not justified in asserting or even implying that the Trinity experienced some sort of break or that the Father was pouring out his wrath on his Son.
Jesus died for us in "the flesh," that is, in his human nature. But his divine nature did not die (by definition, being divine means not subject to death). However, since both natures are joined in the Person of the eternal Son of God, we can say that his divine nature did accompany his human nature in death. And that is why a regenerated human nature rose with Jesus in his resurrection. The perichoresis of the Trinity was not suspended during the time Jesus was dead, as if there were temporarily only two Persons in the Trinity. With the death of his humanity, Jesus did not cease being the eternal Son of God who is one in being with the Father and the Spirit.
As our ascended and ever-faithful High Priest, Jesus Christ, still fully human, identifies with us in our human feelings of abandonment, alienation, shame and scorn because of sin. Jesus voluntarily identified with sinners by experiencing these emotions, while remaining sinless. God—Father, Son and Spirit—allowed evil men to crucify Jesus and allowed him to die a cursed, humiliating death. He assumed our experience of forsakenness to overcome that death, to heal it, thus renewing our communion with and belonging to God. Never, however, did God abandon Jesus! Never was the Trinity broken asunder. Never was Jesus left alone, abandoned by God. And never are we left alone or abandoned, for God says, "Never will I leave you; never will I forsake you" (Hebrews 13:5), and Jesus says, "I give them eternal life, and they shall never perish; no one will snatch them out of my hand" (John 10:28).
I wish you all a blessed Maundy Thursday, Good Friday and Easter Sunday,
Joseph Tkach
The one, tri-Personal God
Dear Brothers and Sisters,
A common misunderstanding of the doctrine of the Trinity is to think that it teaches three gods (tritheism). But that is not the case. The historic, orthodox doctrine of the Trinity upholds one God (monotheism) while teaching that God is Father, Son and Holy Spirit. How can God be one and three? The answer is important to understand, not merely as a point of doctrine, but as a way for us to understand and thus relate to the one, tri-Personal God.
Three

Persons,

 one

being
To be faithful to the biblical revelation, early church teachers declared that God is one in being and three in Persons. In indicating what each of the three are, they utilized the Greek New Testament word hypostasis (ὑπόστασις), which in ancient Greek has a range of meanings: nature, substance, image, essence. This range is reflected in the various translations of Hebrews 1:3 where the Son of God is declared to be "the express image of [God's] person [hypostasis]" (KJV translation). The NASB and ESV translate hypostasis as "nature," the ASV as "substance," and the NRSV and NIV as "being." Down through the ages (including in the ancient creeds of the church), when referring to the Trinity, hypostasis was most often translated into the Latin word persona (and thus person in English—I have more to say below about the limitations of this word).
Having chosen hypostasis to refer to the three personal distinctions of God, these same teachers chose the Greek word ousia (meaning being) to refer to God's oneness. Put together, hypostasis and ousia convey the reality revealed in Scripture that God is one in being (ousia) and three in Persons (hypostases). Thus the early church theological consensus used hypostasis (person) to refer to the three personal and eternal realities that stand forth in distinction and in relationship to each other in God's one ousia (being).
The personal names of the three Persons that constitute the one God (the Father, the Son and the Holy Spirit) were, of course, given to us by revelation. And with that revelation came the fact that there are three Persons, not two or four or an infinite number. Note that these teachers did not say that God is one being and also three beings, or one person and also three persons. How God is one is different from how God is three. Therefore, speaking precisely, we would say that there are "three real and eternal distinct Persons in the one God."
Limitations of language
Theologians realize that the word "person" in English is not perfectly adequate to use in speaking of God's three personal distinctions (hypostases) in relationship. This is because the way we understand persons in our creaturely experience carries with it the idea of separate individuals or different beings—an idea that does not apply in reference to God. As Athanasius noted, we must think of God theologically, not mythologically whereby we would project human, creaturely concepts onto God, as if God were a created thing.
It's important to understand that theological language about God is necessarily analogical wherein there can only be partial overlap of meaning of the two things being compared—a prime example being the use of the word "persons" in speaking of the hypostases (the three distinct Persons) of the one God. There are points of overlapping meaning between the Persons of the Godhead and human persons that we can affirm, but there are then points that do not overlap—things that apply only to creatures and not to God and vice versa. When it comes to humans, persons remain distinct in being—they remain individuals, no matter how close ("one") they might be relationally. But when it comes to God, the distinctions of the divine Persons (hypostases) occur within the one being (ousia) of God.
Because God is not a creature (a created being), we do not use the word Persons when speaking of God in the exact same way we use persons when speaking of human relationships, including relationships within the human family. While there are real relationships within God's one being, those relationships are not between separate beings. The three Persons of the Trinity, through their absolutely unique relationships with one another, constitute the one being (ousia) of God in a way that is quite unlike the oneness within a human family. The relations between the Persons of God are very different from the relations that we creatures experience. In God, the relationships constitute them one in being. That is not the case for human beings. Recognizing that we are thinking analogically, we must keep in mind that the uncreated God cannot be explained in terms of the relationships within a created human family. Trying to do so would lead us into mythology and even idolatry. Recall that some pagans taught and believed that the gods are family. They also believed that the gods were sexual beings!
God is tri-personal
The relationships that occur between the three Persons within the one eternal being (ousia) of God are neither external to the Persons or to the being of God. The Father, Son and Holy Spirit can and do communicate with one another. Within the one being of God there is communion (fellowship) from all eternity, even before creation (John 17:1-26; Hebrews 1:8-9). The tri-personal God was never lonely.
When the Bible speaks of the Father, the Son and the Holy Spirit, each are called God, each speak and, as Jesus tells us, each act and exhibit attributes of personhood such as knowing, loving and glorifying one another. Capitalizing the word Person is one way we indicate that the word is being used in a special way in referring to the personal distinctions within the Godhead. The word Person, understood rightly, gives us a word that emphasizes God's personal-ness in his own being (nature), and in relationship to us as human creatures.
Grounded in the biblical revelation, early church teachers found various ways to speak of God as one in being and three in Person. Following Jesus' teaching concerning his being "in" the Father and the Father being "in" him (John 10:38; 14:10), they spoke of the Persons "in-existing" one another (enousios in Greek). They also coined the theological term perichoresis to signify that the divine Persons "mutually indwell" or "envelope" one another, making room or space for one another. Other ways perichoresis has been translated is that the divine Persons "co-inhere" or "interpenetrate" or are "convoluted" or "involuted" with one another. The idea being conveyed is that the whole of God is present in each of the divine Persons and that all the works of the Triune God are indivisible—the three Persons always work jointly, each contributing uniquely to that work. Such a perichoretic relationship only pertains to God and to no creature or creaturely reality. God is God alone; there is none other like him.
Upholding God's oneness, distinction and equality
The framers of the Trinity doctrine understood it to be vital to uphold simultaneously three things about God: the eternal oneness or unity of being, the eternal distinction or differentiation of the three divine Persons, and the eternal equality of divinity of the three Persons. Thus, the historic, orthodox doctrine of the Trinity preserves for us both the biblical revelation that there is but one God and no other, as well as the biblical testimony that the Father, the Son and the Holy Spirit are equally divine and true God of true God. It should also be noted that the doctrine of the Trinity was never meant to explain all of what God was or how exactly God exists in a triune way. It was meant to protect the mystery of God while affirming the most faithful way to understand, as far as we can, the revelation of God in Christ and according to Scripture. It was meant to lead us to faithful worship!
Those who claim that the doctrine of the Trinity teaches three gods demonstrate a lack of understanding of the doctrine, which as I've already noted is monotheistic, not tritheistic. There is only one being that is God, and this one being is tri-personal, with each of the three divine Persons having full possession of the divine nature. All three Persons of the one triune God possess all the attributes of deity. British theologian Colin Gunton explained it this way:
The Father, Son and Spirit are persons because they enable each other to be truly what the other is: they neither assert at the expense of nor lose themselves in the being of the others. Being in communion is being that realizes the reality of the particular person within a structure of being together. There are not three gods, but one, because in the divine being a person is one whose being is so bound up with the being of the other two that together they make up the one God. (The Forgotten Trinity, page 56)
The three-in-one God at work
As we approach Holy Week followed by Ascension Sunday and Pentecost, keeping in mind what these days remind us of, let's be inspired and comforted knowing that the one God who is three in Person brought about our salvation. Our Redemption was accomplished by the whole God: Father, Son and Holy Spirit. Our Triune God is actively at work in our world—in our lives! In that regard, note this from Colin Gunton:
If you were to ask him how God works in the world, what are the means by which he creates and redeems it? Irenaeus would answer: "God the Father achieves his creating and redeeming work through his two hands, the Son and the Holy Spirit." Now this is an apparently crude image, but is actually extremely subtle. Our hands are ourselves in action; so that when we paint a picture or extend the hand of friendship to another, it is we who are doing it. According to this image, the Son and the Spirit are God in action, his personal way of being and acting in his world—God, we might say, extending the hand of salvation, of his love to his lost and perishing creation, to the extent of his only Son's dying on the cross. Notice how close this is to the way in which we noticed John speaking in his Gospel. The Son of God, who is one with God the Father, becomes flesh and lives among us. This movement of God into the world he loves but that has made itself his enemy is the way by which we may return to him. The result of Jesus' lifting up—his movement to cross, resurrection and ascension—is the sending of the Holy Spirit—another paraclete, or second hand of God the Father. The Spirit is the one sent by the Father at Jesus' request to relate us to the Father through him. (The Triune God of Christian Confession, p. 10)
The next time you hear someone object to the doctrine of the Trinity, claiming it teaches three gods, I hope you'll be able to explain to them the difference between tritheism and the actual doctrine of the Trinity. Perhaps you'll also be able to share with them the wonderful truth of the mystery and glory of the tri-personal God revealed to us in Jesus Christ.
I wish you all a blessed Holy Week,
Joseph Tkach
PS: To learn more about the doctrine of the Trinity, I recommend that you read Delighting in the Trinity by Michael Reeves (IVP). Note also that we have a wonderful course at Grace Communion Seminary titled "The Doctrine of the Trinity."
It really is finished
Dear Brothers and Sisters,
Addressing a group of Jewish leaders who were persecuting him, Jesus made a revealing declaration concerning the Scriptures: "It is these that testify about me" (John 5:39 NASB). This truth was confirmed years later in this proclamation from an angel of the Lord: "The testimony of Jesus is the spirit of prophecy" (Revelation 19:10 NASB).
Unfortunately, the Jewish leaders in Jesus' day turned a blind eye to these truths concerning Scripture and Jesus' identity as the Son of God. Instead, they focused on the religious rituals of the Temple of Jerusalem, which they then abused for their own benefit. As a result, they lost sight of the God of Israel and failed to recognize the fulfillment of prophecy in the person and ministry of Jesus, the promised Messiah.
The Temple of Jerusalem was truly magnificent—Jewish historian and scholar Flavius Josephus noted that its shimmering white marble exterior, accented with gold, was awe-inspiring. Imagine then the people's surprise and shock when they heard Jesus prophesy that this glorious Temple, the center of old covenant worship, would be utterly destroyed—a destruction signaling that God's plan for the salvation of all humanity, apart from the Temple, was right on schedule.
Jesus didn't seem particularly impressed with Jerusalem's Temple—and for good reason. First, he knew that God's glory is far greater than any building of human construction, no matter how grand. Second, Jesus knew that the Temple would be replaced—a fact he shared with his disciples. Third, he saw that the Temple no longer served the purpose for which it had been constructed, saying, "Is it not written, 'My house shall be called a house of prayer for all the nations'? But you have made it a den of robbers" (Mark 11:17). Note also what is recorded in Matthew's Gospel:
Jesus left the temple and was walking away when his disciples came up to him to call his attention to its buildings. "Do you see all these things?" he asked. "I tell you the truth, not one stone here will be left on another; every one will be thrown down." (Matt. 24:2, and see Luke 21:6)
On two occasions Jesus foretold the coming destruction of Jerusalem and its Temple. The first occasion was his triumphal entry into the city as people laid their clothes on the ground before him—a customary way to honor someone of great importance. Note Luke's account:
As he approached Jerusalem and saw the city, he wept over it and said, "If you, even you, had only known on this day what would bring you peace—but now it is hidden from your eyes. The days will come upon you when your enemies will build an embankment against you and encircle you and hem you in on every side. They will dash you to the ground, you and the children within your walls. They will not leave one stone on another, because you did not recognize the time of God's coming to you." (Luke 19:41-44)
The second occasion was when Jesus predicted Jerusalem's destruction while being led through the city to the place of his crucifixion. The streets were packed with people—both his enemies and his enthusiastic followers. Jesus foretold what would happen to the city, the Temple and the people as a result of the destruction about to be meted out by the Romans. Note again Luke's account:
A large number of people followed him, including women who mourned and wailed for him. Jesus turned and said to them, "Daughters of Jerusalem, do not weep for me; weep for yourselves and for your children. For the time will come when you will say, 'Blessed are the childless women, the wombs that never bore and the breasts that never nursed!' Then they will say to the mountains, 'Fall on us!' and to the hills, 'Cover us!'" (Luke 23:27-30)
History tells us that Jesus' prophecy was fulfilled some 40 years after he made these statements. In A.D. 66, the Jewish inhabitants of Judea rebelled against the Romans and then in A.D. 70, the Temple was demolished, much of Jerusalem was razed, and the people suffered horribly—all as Jesus had, with great sorrow, predicted.
When Jesus cried out on the cross, "It is finished," he not only was referring to the completion of his atoning work of redemption, but also declaring that the old covenant (Israel's life and worship as defined by the Law of Moses) had served the purpose for which God gave it. With Jesus' death, resurrection, ascension, and sending of the Spirit, the work that God, in and through Christ and by the Spirit, did to reconcile all humanity to himself was accomplished, thus bringing to pass the fulfillment of Jeremiah's prophecy:
"The days are coming," declares the Lord, "when I will make a new covenant with the people of Israel and with the people of Judah. It will not be like the covenant that I made with their ancestors when I took them by the hand to lead them out of Egypt, because they broke my covenant, though I was a husband to them," declares the Lord. "This is the covenant I will make with the people of Israel after that time," declares the Lord. "I will put my law in their minds, and write it on their hearts. I will be their God, and they will be my people. And no longer will they teach their neighbor or say to one another, 'Know the Lord,' because all will know me, from the least of them to the greatest," declares the Lord. "For I will forgive their iniquity, and I will remember their sin no more." (Jeremiah 31:31-34)
In saying, "It is finished," Jesus was declaring the good news of the inauguration of the new covenant. The old had gone, the new had come. Sin had been nailed to the cross, and God's purposes of grace were fulfilled by the reconciling atonement of Christ that made possible the deeper work of the Holy Spirit to transform our hearts and minds. Such transformation gives us a share in the regenerated human nature renewed in Jesus Christ. What was promised and signified in the old covenant thus now found its fulfillment in the new (renewed) covenant in Christ.
As the apostle Paul taught, Christ (who is the new covenant) accomplished for us what the Law of Moses (the old covenant) could not do nor was it intended to do:
What then are we to say? Gentiles, who did not strive for righteousness, have attained it, that is, righteousness through faith; but Israel, who did strive for the righteousness that is based on the law, did not succeed in fulfilling that law. Why not? Because they did not strive for it on the basis of faith, but as if it were based on works. They have stumbled over the stumbling stone…" (Romans 9:30-32)
It was sin and pride that made the Pharisees of Jesus' day and the Judaizers of Paul's day think that their own religious efforts could accomplish what only God himself, by grace, in and through Jesus, is able to achieve for us. Approaching the old covenant as they did (on the basis of works-righteousness) was a distortion brought about by the power of sin. Grace and faith were certainly not absent from the old covenant, but as God knew she would, Israel turned her back on that grace. Thus the new (renewed) covenant was, from the beginning, envisioned as the fulfillment of the old covenant—a fulfillment worked out in the person and work of Jesus and through the Spirit, rescuing humankind from pride and the power of sin, and forging a new depth of relationship for all humanity, throughout the world, in a relationship that leads to eternal life in the presence of the Trinity.
So as to mark the magnitude of what was occurring on Calvary's cross, shortly after Jesus cried out, "It is finished," an earthquake shook the city of Jerusalem, leading to four events that rocked human existence, and fulfilled the prophecies concerning the destruction of Jerusalem, the Temple and the inauguration of the new covenant:
The veil in the Temple, blocking access to the Holy of Holies, was torn from top to bottom
Tombs were opened and several dead people were raised to life
Jesus was acknowledged by bystanders to be the Son of God
The old covenant gave way to the new covenant
In saying "it is finished," Jesus was declaring that God's presence would no longer dwell in a building made with human hands, or in a particular location within that building (the Holy of Holies). Rather, as Paul noted to the church at Corinth, God now dwells in a non-physical temple, formed by the Spirit:
Don't you know that you yourselves are God's temple and that God's Spirit dwells in your midst? If anyone destroys God's temple, God will destroy that person; for God's temple is sacred, and you together are that temple. (1 Cor. 3:16-17, also see 2 Cor. 6:16)
The apostle Peter put it this way:
As you come to him, the living Stone—rejected by humans but chosen by God and precious to him—you also, like living stones, are being built into a spiritual house to be a holy priesthood, offering spiritual sacrifices acceptable to God through Jesus Christ…. You are a chosen people, a royal priesthood, a holy nation, God's special possession, that you may declare the praises of him who called you out of darkness into his wonderful light. (1 Pet. 2:4-5, 9)
On the basis of Jesus' earthly ministry, God made a way to live in and among us, making us holy as we, by the Spirit, share in Christ's own sanctified and regenerated human nature (Titus 3:5-7). Further, all our time is set aside and being made holy as we live under the new covenant, which means participating, by the Spirit, with Jesus in his continuing ministry. Whether we are at our jobs at work or engaged in recreation, we are citizens of heaven—living the new life in Christ—and so we shall live until either our death or Jesus' return.
Dear ones, the old order is finished—in Christ we are new creations, called and equipped by the Spirit to be on mission with Jesus to live and share the good news. Let us be about our Father's business!
Sharing in Jesus' life, by the Spirit, with you,
Joseph Tkach
What Jesus says about the Holy Spirit
Dear Brothers and Sisters,
I sometimes talk with believers who struggle to understand how the Holy Spirit, like the Father and the Son, is divine—one of the three Persons of the Trinity. I typically offer them examples of how, in Scripture, the things said about the Father and the Son, which assume they are personal, are also said about the Holy Spirit. I then note the many titles ascribed in the Bible to the Holy Spirit (see the list below). Lastly, I share some of what Jesus taught concerning the Spirit. In this letter, I'll focus on that teaching.
In the Gospel of John, Jesus refers to the Holy Spirit in three ways: Holy Spirit, Spirit of Truth and Paraklētos (a Greek word translated Advocate in the NIV, Counselor in the RSV, Helper in the ESV and Comforter in the ASV). Scripture shows that Jesus did not view the Spirit as a mere reservoir of power. The word paraklētos, which means "one called to the side of," is commonly used in Greek literature to refer to a person who takes up the cause of another and defends them. In John's writings, Jesus refers to himself as a paraklētos, then refers to the Holy Spirit using the same term.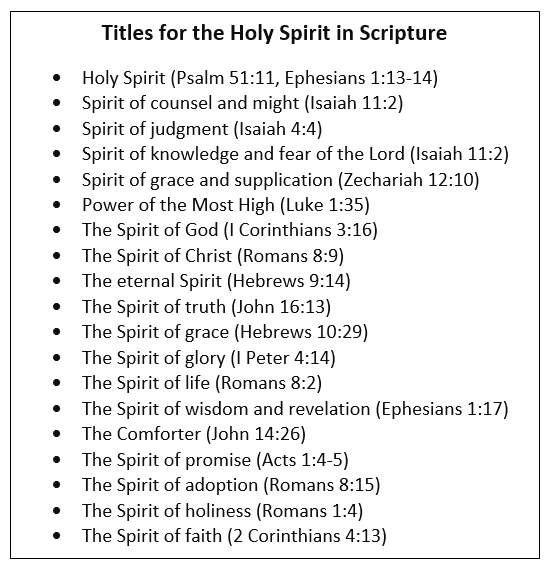 On the evening before his crucifixion, Jesus told his disciples that he was going away (John 13:33), though he promised not to leave them "as orphans" (John 14:18). Instead, he promised to ask the Father to send "another Comforter [Paraklētos]" to be with them (John 14:16, ASV). By saying "another," Jesus was indicating that there was a first (himself), and that the one to come, like himself, would be a divine Person of the Trinity, not just a power. Jesus had been serving as their Paraklētos—in his presence (even in the midst of terrible storms), the disciples found the courage and strength to go outside their "comfort zones" to participate with Jesus in the ministry he was doing on behalf of all humanity. But now Jesus was going to leave and they were, understandably, deeply disturbed.
Up to that time, Jesus had been the disciples' Paraklētos (note 1 John 2:1, where Jesus is called "an Advocate" [Paraklētos]). But now (particularly post-Pentecost), the Holy Spirit would be that Advocate—their ever-present counselor, comforter, helper and teacher. What Jesus promised his disciples, and what the Father sent, was not a mere power, but a Person—the third Person of the Trinity, whose ministry is to lead and guide the disciples in the way of Jesus.
We find the Holy Spirit operating in personal ways throughout the Bible: in Genesis, he hovers over the waters; in Luke's Gospel, he overshadows Mary. He is mentioned 56 times in the four Gospels, 57 times in Acts, and 112 times in Paul's epistles. In these references we find the Spirit, in distinctly personal ways, comforting, teaching, guiding, warning, determining and distributing gifts, interceding for us when we don't know what to pray, assuring us of our adoption, and freeing us to call out to God as our Abba (Father) just as Jesus did. Note Jesus' instruction:
When he, the Spirit of truth, comes, he will guide you into all the truth. He will not speak on his own; he will speak only what he hears, and he will tell you what is yet to come. He will glorify me because it is from me that he will receive what he will make known to you. All that belongs to the Father is mine. That is why I said the Spirit will receive from me what he will make known to you. (John 16:13-15)
In communion with the Father and the Son, the Holy Spirit has a distinctive ministry. Instead of speaking about himself, he points people to Jesus who then takes them to the Father. Instead of doing what he wills, the Holy Spirit implements the Father's will in accordance with what the Son declares. The divine will of the one, united, triune God is thus expressed by the actions of the Father, through the Word (Jesus), performed by the Holy Spirit. We now can enjoy and benefit from the personal presence of God ministering among us by the Holy Spirit, our Paraklētos. United in being, act, will and purpose, yet distinct in three divine Persons, we worship and adore the Trinity.
Thankful for the Holy Spirit and his ministry,
Joseph Tkach
Interpreting the Bible rightly
Dear Brothers and Sisters,
In GCI, our high view of the Bible aligns with Jesus' declaration concerning the Hebrew Scriptures (the Old Testament): "These are the very Scriptures," he said, "that testify about me" (John 5:39). Believing that Jesus is God's self-revelation to humanity, it is our commitment and practice to follow this important teaching from our Lord, reading the Bible through what we might refer to as the interpretive lens of Jesus Christ. Doing so means reading Scripture in a way that both prepares us for Jesus, then leads us to him as Scripture's intended, ultimate fulfillment. Unfortunately, not everyone follows this Christ-centered method of biblical interpretation, often falling, instead, into one of two ditches as I'll now explain.
Ditch one: Viewing Scripture as outdated and thus irrelevant
The first ditch involves the erroneous belief that Scripture, being ancient, is not relevant in our modern era. With this perspective, Scripture is seen as "past truth," "dusty truth" or a bunch of "old love letters." People fall into this ditch when they fail to understand that the Holy Spirit inspired the writing of the Bible in a way that makes it relevant in all times (including our own). They also fail to understand that the Spirit works in all times to illuminate the understanding of the believing and worshiping church so that it can discern the application of Scripture in its time. In GCI, we believe that the Bible, being timeless, has relevance for all people in all times. As God's gift to humanity, it is authoritative, compassionate and reliable, providing wise instruction in good and right living (relationships). As we trust in that gift, and in the Spirit's ongoing work of illuminating our minds to receive it, we will avoid the ditch of believing that the Bible is an irrelevant relic of the past—a false belief that leads to confusion, speculation and captivity to the prejudices of our current time.
Ditch two: Idolizing Scripture (

bibliolatry

)
The second ditch people fall into is called bibliolatry (or biblio-idolatry). This error turns the Bible into an idol by elevating it to a level not intended by God. It seems that Jesus had this error in mind in John 5:39-40: "You study the Scriptures diligently" he said, "because you think that in them you have eternal life. These are the very Scriptures that testify about me, yet you refuse to come to me to have life."
Reading Scripture apart from the "interpretive lens" of Jesus' person, life and work leads to multiple errors of interpretation including ones that justify blatantly un-Christian behavior. For example, some people neglect their God-given responsibilities toward society in a belief that Christ's soon return will take care of the problems of society. Such errors arise when Scripture is interpreted using self-contrived methods that impose meanings on the Bible unrelated to what is conveyed by reading Scripture through the "lens" of Jesus. Those who fall into the ditch of idolizing Scripture transfer their trust in God's gift of the Bible, and the working of the Holy Spirit in and through that gift, over to their own powers and methods of rational analysis. The result is an interpretation at odds with the character and purposes of God expressed to us in and through Jesus Christ.
Some will take my comments concerning bibliolatry as an attack on the idea of the primacy of Scripture (Sola Scriptura). But I am not demeaning the Bible, instead I am pointing out that it is a mistake to elevate the Bible (the written Word of God) to the point of seeing it as equal with Jesus, the Living Word of God. Here are three examples of that error:
Several years ago, I explained to an unmarried church member that he should not greet everyone at church with "a holy kiss." In his desire to "live by every word of God" (including 2 Corinthians 13:12), he was failing to understand that Paul was not issuing a mandate on how Christians should greet one another, but advocating the Christian use of a common custom of Paul's day. That practice is not a cultural norm in North America in our day (though it's still followed in some parts of the world). Paul's instruction on this custom was like writing your married son and saying "Give your wife and children hugs and kisses from Grandma every day." These are not general instructions for everyone in the church in all ages.
Some insist that the Hebrew language must be used when we speak or write the names of God (this is typically referred to as the "sacred names" teaching). There are various problems with this teaching. First, there are no manuscripts of the Bible in Hebrew that are older than Dead Sea Scrolls. Second, in the New Testament, which was originally written in Greek (with a few passages in Aramaic), God's name in Hebrew (Yahweh) is translated into the Greek words Kyrios (Lord) or Theos (God). These Greek (non-Hebrew) names are then used in quoting Jesus speaking about God. Given these facts, and in the absence of any biblical verse telling us otherwise, it is clear that there is no justification for claiming we must use the Hebrew names for God.
A Christ-centered approach to biblical interpretation does not support bibliolatry in any way. It does not view the Bible in any sense as on par with (equal to) God. The Bible, which has a derivative authority, does not have more authority than Jesus—unlike Jesus, the Bible does not forgive our sins or raise us from the dead. Therefore we do not pray to the Bible or in any other way worship it. When we read Scripture through the lens of Jesus, we see that it has a limited (though very important) scope. It does not contain all of God's eternal knowledge (as does Jesus). And while the Bible gives us principles that apply to all situations in life, it does not explicitly give us all the information on every subject we need for daily living. For example, it does not tell us to brush our teeth, eat a balanced diet, whether or not to drive a car, or what kind of clothing to wear.
Bibliolatry typically involves a strict, woodenly literalistic approach to interpreting Scripture—seeking to get it to speak authoritatively to every conceivable topic. This practice distorts what is essential and central to the purpose of God's gift of Holy Scripture, namely to reveal to us who God is, and who we are in relationship to him. In that context, it also reveals ethical principles concerning how we are to relate to one another. These principles, like all that Scripture declares, are fulfilled in Jesus Christ who directs us to the shape of the life we are to live as members of his Body under the new covenant. In short, the purpose of Holy Scripture is to reveal to us the triune being (love) and doing (loving) of God incarnate in Jesus Christ, along with our proper responses involving loving God (with all we are and have), then passing on that love to others, our neighbors.
Bibliolatry fails to distinguish between the authoritative sign (witness) and its source (author). We see this distinction when John the Baptist (sign/witness) points away from himself to Jesus (Source). Jesus the eternal, incarnate Son of God, is the Living Word (Source) and the Bible is the written Word (sign/witness). The written Word is authored by and points to the Living Word. The Living Word authorizes the written Word. Our relationship with the Living Word will necessarily lead to following what is revealed in the written Word—indeed, that is its designed purpose.
Conclusion
Though the Bible is our authoritative and irreplaceable connection to God, we worship God, not the connection. This is what Jesus was attempting to teach the scribes and Pharisees. While they likely knew the Hebrew Scriptures well, in saying to them, "you don't know me or my Father" (John 8:19), Jesus was making it clear that we must distinguish the written Word of God from the Living Word of God, but not in ways that would separate them (as some erroneously do). God has joined the sign/witness and the Source and instead of pulling them apart, we must keep them together in proper relationship.
Practices that spring from bibliolatry (like mandating a holy kiss, hands lifted in prayer, or use of Hebrew in speaking God's name) do not make us more "spiritual." Our focus must be on what the Bible was written for: to help us know and then abide in a relationship with the triune God. We are spiritually alive as we live in communion with the Father, Son and Holy Spirit. That communion involves a life in which God knows our thoughts, and we embrace his revelation to us of his nature, seen in the person of Jesus. This communion with God, through Christ, by the Spirit is both the source and the content of true spirituality. The Bible, then, is God's gift to lead us to and within that communion.
Thankful for the Bible, rightly understood,
Joseph Tkach
PS: To learn more about this topic, check out these GCI resources:
For a You're Included interview in which Mike Feazell interviews Jeff McSwain, click here.
For a review from Terry Akers of the book, How to Read the Bible for All Its Worth by Gordon Fee and Douglas Stuart, click here.
 Jesus: God's ultimate act of speech
Dear Brothers and Sisters in Christ,
An undergraduate speech class professor of mine taught that there are three aspects of a speech: 1) what is said; 2) how it is said; and 3) who says it. I sometimes reflect on this insight when preparing sermons—focusing particularly on how these aspects of a speech relate to the Bible where what is said, in both the Old and New Testaments, is the message of salvation in Christ; where how it is said has largely to do with the Spirit inspiring the retelling of Israel's story, which includes Christ; and where who says it is the living Word of God, Jesus Christ—God's ultimate act of speech.
The author of Hebrews refers to Jesus Christ (God's "Son"), as "the radiance of the glory of God and the exact imprint of his nature" (Hebrews 1:3 ESV)—or as the NIV has it, "the exact representation of his being." Jesus Christ, the incarnate Son of God, is the ultimate, definitive speech of God. He is the life, the way and the truth of God personified in order to communicate with us. We rightly, therefore, refer to Jesus as the living Word of God, knowing that he transcends the written word (Scripture) because the totality of God cannot be reduced to a text. Jesus' life exudes the character of God and embodies God's kingdom rule. As the Word made flesh, he interprets for us what it looks like to live in relationship with God in anticipation of the coming fullness of the kingdom.
The declaration that Jesus is "the exact imprint" of God's "nature" should create new connections in our minds in telling us the truth that God is like Jesus. To express this truth, the apostle John calls Jesus the Word (Logos/Logic) of God. Centuries later, in The Trinity, Augustine explained the triune relationship of love that God is using this analogy: If Jesus is the Word, then there must be speech (the Spirit), and a speaker (the Father). Augustine's analogy expresses both the three-ness of the divine Persons and the one-ness of God's being as Trinity. Though all analogies ultimately fall short, this one helpfully conveys the wonderful truth concerning God's nature, and his revelation to us in and through Jesus, by the Spirit. I enjoy the way Gary Deddo put it at one of our conferences:
Jesus was the self-revelation of God, and the self-giving of God. He was the embodiment of God's love for the world. Everything else then shifted around that new and living Center, and a renewed grasp of who God was. He was identical to Jesus Christ. There was no other God, no God behind Jesus Christ, no Old Testament God in contrast to Jesus Christ. God is like Jesus all the way down.
Think back to the prophetic promise given to Abram in Genesis 12: "I will make of you a great nation, and I will bless you and make your name great, so that you will be a blessing… and in you all the families of the earth shall be blessed" (Genesis 12:2-3 ESV). As Scripture goes on to make clear, Jesus, the Seed of Abraham, is the ultimate fulfillment of this promise. In the book of Acts we read this about Jesus: "There is salvation [ultimate blessing] in no one else, for there is no other name under heaven given among men by which we must be saved" (Acts 4:12 ESV). God gave us the written word of God (Holy Scripture) to point us to our Savior, Jesus Christ, the Living Word of God. The Bible is the only ancient book that can be read with the author still present with us, and Jesus, through the Spirit, uses the written word to tell us about himself, and also about his bride, the church.
To help us better understand the nature of the church and its ministry, Gary Deddo has written a lengthy essay that addresses the related topics of ecclesiology and missiology. You'll find the introduction and part one of his essay in this issue (click here). Additional parts will be posted once a month, leading up to our Denominational Conference in Orlando, Florida, in August 2017. I believe you will enjoy reading how Jesus is the foundation of the church, and about the nature and purpose of the church that Jesus continues to build.
I wish you all a blessed Advent as we rejoice in the coming of Christ into the world for our salvation.
Loving the Living Word,
Joseph Tkach
How to understand the Bible
Dear Brothers and Sisters,
The Bible is one of the world's most accessible books, having been translated into most of the world's major languages [1], and in many of those languages, made available in multiple versions. People with computers, tablets, or smartphones are able to download the Bible for free, and even hear it read aloud. Yet, with this accessibility, many people do not read the Bible. Thankfully, most Christians do, but do they understand what they are reading?
Few of the early Christians had access to Scripture, and even when they did, most were unable to read. As a result, learning in the early church came mostly through oral teaching, which often included the reading of letters from the apostles that were circulated among the churches. A few churches had scrolls of the Old Testament translated into Greek, but again, most early Christians could not read.
Some house churches had cabinets (similar to those used in Jewish synagogues) in which they stored letters from the apostles and others. Which letters each congregation possessed varied. Most probably had copies of some or all of the Gospels, a few of Paul's letters, a letter or two from John and other apostles, and perhaps a copy of the Acts of the Apostles. Many had a copy of a story from someone called The Shepherd, along with letters from a Roman pastor named Clement. Most would not have had copies of some of the letters we now find in the New Testament—Hebrews and 2 Peter, for example. When gathering for worship, many early Christians made use of what we call the Apostles' Creed (they called it the Rule of Faith), which summarized the apostles' teaching concerning God—Father, Son and Holy Spirit.
Despite this diversity in teaching resources, the New Testament churches experienced great unity, due largely to the oral teaching based on stories of Jesus and letters from the apostles, understood in light of the rule of faith. This teaching gave them the common, grand understanding that Scripture holds out for us today, namely that all Scripture is about Jesus. Jesus was what the early Christians taught, and what they shared with others. Jesus was (and still is) the gospel.
One thing is sure—when early Christians gathered, they were not arguing over the correct days for ancient Israel's festivals, the meaning of Hebrew words, or the necessity of learning Hebrew to know God's love and plan for them. Even the apostles, who as good Jews had observed the festivals, understood that the festivals were part of the old covenant of promise, which pointed to the ultimate fulfillment of the covenant in Jesus (through his life, death, resurrection and ascension). They never taught that Israel's holy days revealed anything but Jesus.
It is disappointing that among those who read and even regularly study the Bible, interpretations have developed ranging from slight variations in understanding, to totally missing the point. This happens for a number of reasons, but I want to point out one that plagues Sabbatarians in particular. Reading that God rested on the seventh day, then gave Israel the command to rest on the seventh day, Sabbatarians use the Sabbath as the "lens" through which they read and interpret all Scripture. In doing so they completely miss that the Sabbath command was about a covenant grounded in a particular place and time, having largely to do with promises concerning the Promised Land. But before we judge the flaw in their thinking, we must admit that many of us have had the experience of hardening our mental defenses against those who tell us that seventh-day Sabbath observance is not part of an obedient Christian's life.
Sabbatarians are mistaken in using a lens other than Jesus to interpret Scripture. Jesus warned of this error when he said this to the experts in the Law of Moses (the Torah):
You study the Scriptures diligently because you think that in them you have eternal life. These are the very Scriptures that testify about me, yet you refuse to come to me to have life. (John 5:39-40)
Jesus was not saying there is something wrong with the Torah—he was criticizing their use of it as their lens to interpret Scripture. Jesus is to be that lens, and that is why he proclaimed himself Lord of the Sabbath (Luke 6:5). Jesus called upon the experts in the Law (and all people) to interpret the Sabbath in terms of who he is, not in terms of any preunderstanding they might have concerning the Sabbath.
The apostle John had this truth concerning Jesus' primacy emphasized to him by an angel:
The angel said to me, "Write this: Blessed are those who are invited to the wedding supper of the Lamb!" And he added, "These are the true words of God." At this I fell at his feet to worship him. But he said to me, "Don't do that! I am a fellow servant with you and with your brothers and sisters who hold to the testimony of Jesus. Worship God! For it is the Spirit of prophecy who bears testimony to Jesus." (Revelation 19:9-10)
Scripture and prophecy are not unlocked and understood by anything other than the One to whom they point—Jesus Christ. He (and he alone) is the focus of all Scripture—not geo-political alliances, not British-Israelism, and not Israel's seven festivals. God has given us the New Testament, which, through the lens of Jesus, interprets the Old Testament. When we use the Old Testament to interpret the New Testament, we make the mistake of doing it "bass-ackwards," as the old spoonerism goes. An insistence on keeping the Sabbath on a particular day in order to be righteous before God is a prime example of this mistake. Beware of anyone telling you differently!
The Sabbath was given to point us to Jesus, not the other way around. The Old Testament Sabbath is a sign, which like all signs is given to point to its fulfillment—its reality. The commandment to "keep the Sabbath holy" is magnified under the New Covenant. Under the old covenant, the tabernacle and later the temple were holy because God made them his place of dwelling among his people. This was a temporary arrangement designed to point to Jesus coming and making his dwelling among us. Once Jesus fulfilled his atoning work on the cross, leading to his resurrection and ascension, he moved from dwelling among us (John 1:14) to living in us through the Spirit (Ephesians 3:16-17). God, through Jesus, by the Spirit, now dwells in us, making us and all our time holy. Under the old covenant, God's people sought a holy closeness to God once a week; under the new covenant, we are given a new life with Jesus living in us and transforming us from the inside out. It is no longer a once-a-week time with God, it is now a new life in him and he in us. Jesus, and not any day, is our Sabbath rest, and so we celebrate him when we gather as his people.
When we read the Bible, we do so to help us see Jesus—to help us learn from and about him. We read the Bible to help us understand that, by the Spirit, Christ lives in us as we respond to him in faith, hope and love. We read Holy Scripture to help us see God's faithfulness for his beloved throughout all history—working all things in preparation for the turning point of history—the Incarnation, which was God's plan from before the foundation of the world. We read the Bible to remind us that we are God's chosen ones—made holy and righteous through Jesus. We read the Bible to see how God has invited us to join him in his continuing work of revealing himself to others so they too can know the true lens of life, Jesus Christ. We read the Bible because it is the written word of God designed to always point us to the living Word, Jesus, our Lord.
Reading the Bible with joy, through the lens of Jesus,
Joseph Tkach
______________
[1] As noted by Wycliffe Global Alliance, though there has been much progress in recent years, much more needs to be done to get the Bible into the hands of all people groups on earth. There currently are about 7000 languages in active use in the world, and at least one book of Scripture exists in over 2,900 of these languages. However, of the (approximately) 7.2 billion people on earth, about 1.5 billion of them do not have the full Bible available in their first language, though over 663 million of these have the New Testament. For more information on this topic, click here.
How big is hell?
Dear Brothers and Sisters in Christ,
Unless Tammy is flying on the plane with me, I never know whom I'll be sitting beside. Most do not seem to want much conversation, especially after they ask me, "So what do you do?" If I say I'm a pastor, there is often a polite comment made as they put on their headphones and/or open a book to read. If I say I supervise missionary work, then a bit more conversation takes place. On a recent flight, however, after the initial courteous exchanges, my row partner paused and then asked, "How big do you think hell is?"
As we talked, it became clear that he was wondering how many people are now in hell and will go there. Will hell be larger than we imagine and heaven smaller? It's interesting he didn't ask about my definition of hell, or what the Bible says about hell. He just wanted to know how big it is.
I joked with him and asked if he was familiar with the pictures of Dante's Inferno. He said no, and I said, "Well, he makes it look as though hell is already full." I went on to explain that this topic seems to suffer from more misinformation circulating about hell than is realized.
Most are surprised to learn that the early church did not dogmatize the topic of hell, nor was there a singular view of the subject. In fact, hell is not mentioned in either the Apostle's Creed or the Nicene Creed. Perhaps this was because the early church fathers realized humans aren't qualified to judge such matters of eternal consequence—only Jesus Christ is (a good realization, indeed!)
.
If we take Jesus seriously when he teaches about mercy, we should also take him seriously when he teaches about punishment. After all, mercy only has meaning if we are escaping a real punishment. Jesus used a variety of word-pictures for the punishment of those who refuse the loving mercy of God: fire, darkness, pain and destruction. Jesus is describing the result of a life of perpetual resistance to God's love. Whatever hell is, it is a state of alienation from God for those who refuse his unconditional love, grace and mercy. However, this does not mean that God is the one who dispenses the pain and anguish. It is not the equivalent of parents who spank or abuse their children.
Tragically, the all-too-common misperception of God dispensing pain arises from a faulty view of God's nature. It ignores the eternal relationship between the Father, Son and Spirit, which is lived out in the life of Jesus. It misses the point of God's kind of humility, which is expressed in mutual self-deference to the other. We should always bear in mind that Jesus said he came to reveal the Father (Matthew 11:27; John 17:25-26). And the Holy Spirit was sent to reveal Jesus' mission (Hebrews 10:15-16). Jesus taught that when the Spirit comes, he'll not bear witness to himself but to Jesus (John 15:26). We see that mutual, reciprocal love in Jesus' teaching about his purpose for coming to earth, saying he did not come to condemn the world but to save or rescue it (John 3:17).
Even more tragically, many people view God as if he suffers from manic depression or a multiple personality disorder. They struggle with the idea that on the one side, God is a being of wrath and then on the other he is a God of love. Some go so far as saying the Father has wrath, but Jesus came to bring love. But if Jesus is the "exact representation" of the Father (Hebrews 1:3) we cannot separate the Father's nature from the Son's nature or the Son's nature from the Father's. The same is true of the Spirit.
Rather than seeing God in such an inconsistent and dissected manner, it is vital to realize that wrath and love are two aspects of a single attribute that is the fundamental character of God. Our talk about God is only accurate when based on the reality of Jesus Christ. He came from the Father to reveal the Father. And what we see in his life and ministry, including at the cross, is that God's love and God's wrath are not finally separate.
At the cross, God's love in Christ is patently real, but so is God's hatred toward sin. It isn't that God loves the elect and hates the reprobate—rather, he loves us all, but hates the sin in our lives. Therefore we should think of hell in the same framework as we think of heaven by relating both to the love of God in Christ. God tells us to love our enemies and does no less himself. Because he loves us, he must be against whatever is against us—whatever damages us, harms us and ruins our relationships with God and with others. Anything less would not be loving. The sin in us is the object of God's wrath because we are objects of his love.
At the cross, we see that the wrath of God has been meted out against human sin, guilt and alienation. Sin was literally put to death there. And it is of paramount importance to see that Christ assumed our broken, diseased humanity, turned it back to God and took on himself the judgment against our sin and guilt. As a result, we have been rescued from our sin, while our sin is condemned and sent away. The punishment due sin was (note the past tense) endured on the cross and does not take place in hell.
Systematic theologian Colin Gunton uses an interesting analogy to understand the love of God on the cross. He equates it to the cosmos suffering from cancer and Jesus taking all of that cancer into his being to heal it. His point is that at the cross we see both God's judgment against evil and God's love for sinners. Since God loves sinners, our understanding of hell must account for both the judgment and the love of God that takes place on the cross.
A person who rejects God's love is not going to enjoy heaven, and God is not going to force them to be part of the heavenly celebration. Even if he did, they would not enjoy it or experience its benefits. Instead, he permits those who repudiate his mercy to follow their own direction—one decisively shaped by their rejection of God's love and their perpetual choosing of evil. They cannot see love and mercy as a good choice since they insist on having their own way, saving their pride, no matter what the consequences. Hell is therefore created by those who eternally resist God's love—it is for those who will not and thus cannot be in the presence of God's holy love.
C.S. Lewis describes it well in his novella, The Great Divorce:
There are only two kinds of people in the end: those who say to God, "Thy will be done," and those to whom God says, in the end, "Thy will be done." All that are in hell, choose to be there. Without that self-choice there could be no hell. No soul that seriously and constantly desires joy will ever miss it. Those who seek find. Those who knock it is opened.
When we talk about the glories of heaven compared to the agonies of hell, we should bear in mind that we really cannot conceive the reality of either. It is, to paraphrase the apostle Paul, what no eye has seen, what no ear has heard and what no mind has conceived. The best way to contrast heaven and hell is the way C.S. Lewis described it:
And yet all loneliness, angers, hatreds, envies, and itchings that it [hell] contains, if rolled into one single experience and put into the scale against the least moment of the joy that is felt by the least in heaven, would have no weight that could be registered at all. Bad cannot succeed even in being bad as truly as good is good.
We've all experienced loneliness in feeling separate from God and we've all experienced joy in understand that we are loved, forgiven, adopted and included by God in the love and life shared by the Father, Son and Spirit. One simply cannot compare one experience with the other.
Here is a final thought to bear in mind when we think of hell as the culmination of judgment: Not only should we see that hell is related to the love of God, but that heaven is also part of the judgment of God. Those who turn to Christ are overjoyed and overwhelmed in realizing that Jesus is the real Judge, a judge who died for the people he judges. "The Father judges no one," said Jesus, "but has entrusted all judgment to the Son" (John 5:22). Jesus, our Judge, has paid the penalty for the sin of all. Being in heaven means being in fellowship and communion with the Judge who saves by means of his judgment.
The one who judges the righteous, the unevangelized and the wicked, is the one who gave his life so that others might live eternally. Jesus Christ already has taken the judgment of sin and sinfulness upon himself. Therefore judgment should signal a time of joy for everyone, as it will usher in the glory of the everlasting kingdom of God where nothing but goodness will exist throughout eternity. Evil is banished forever. Those who want to live with Christ in that goodness will be able to; those who do not want to will not be forced to.
Our hope is in God who sent his Son who ministered to the cosmos through the Spirit to make hell a smaller, rather than larger place. The real answer to my seatmate's question is that it is only God who knows how big hell will be. And he has done everything he can to make it as small as possible. Given who God is in Jesus Christ, there is no good reason for anyone to go to hell—only the foolish "reason" of repudiating God's love and forgiveness in order to keep one's pride.
Trusting Jesus,
Joseph Tkach