Weekly Worship Service
Join us for our worship service each Sunday at 10am. Worship service location: Carina Senior Citizens Centre, 1 Edmond St, Carina.
Weekly update
Celebrate Church
Dear GCI Family and Friends,
I recently had the opportunity to visit a church in the Carolinas and give the sermon. The main passage in the Revised Common Lectionary for that day was in Luke 15. This chapter has three stories about lost things.
Whether Jesus was talking about a lost sheep, a lost coin, or a lost son, he masterfully wove these stories together with the theme of rejoicing and celebrating by throwing a party.
After finding the lost sheep the Shepherd says:
And when he comes home, he calls together his friends and neighbors, saying to them, "Rejoice with me, for I have found my sheep that was lost" (Luke 15:6 ESV).
After the woman finds her lost coin, she follows the same pattern:
When she has found it, she calls together her friends and neighbors, saying, "Rejoice with me, for I have found the coin that I had lost" (Luke 15:9 ESV).
And it's even a bigger deal when the prodigal returns home:
But the father said to his servants, "Quickly, bring out a robe—the best one—and put it on him; put a ring on his finger and sandals on his feet. And get the fatted calf and kill it and let us eat and celebrate;  for this son of mine was dead and is alive again; he was lost and is found!" And they began to celebrate (Luke 15:22-24 ESV).
The object of celebration in these stories is abundantly clear—the joy of a rescued sinner whose heart is turned toward his or her heavenly Father. And the earthly celebration is augmented by the party that is happening in heaven of the angels before the presence of Father, Son and Spirit. This is a good place to pause with wonder. When a person comes to their senses and understands their belonging as a son or daughter to the divine Father, that they are already loved and accepted in Jesus, and they take hold of this reality, the only response is to celebrate and throw a party.
In 2019, the regional gatherings in the U.S. are being called Regional Celebrations. Though the past conferences have been good and informative, we want to go beyond conferring and sharing information; we want to join together in a spirit of joy and to have a festive spirit of a God-honoring party.
As believers, we have more to celebrate than any other people on earth. The sense of rejoicing over our salvation, over the relationships we share in the community of the church, and over our enduring focus is that we anticipate the hope of the lost sinner being rescued and participating in the party that happens on earth and in heaven.
A Healthy Church is a church that regularly celebrates and throws parties over people who were lost but now are found. Let's continue to celebrate the Good News.
Party on, Church!
Greg Williams
Priesthood of All Believers
Dear GCI Family and Friends,
Martin Luther promoted the idea that every Christian believer is a priest regardless of his or her full-time occupation. He likely based this on the writings of Peter and Jude and from which comes the phrase, the "priesthood of all believers." Ministry is for all of us. Therefore, if you are a Christian you are a priest.
Notice Peter's words, "But you are a chosen race, a royal priesthood, a holy nation, God's own people, in order that you may proclaim the mighty acts of him who called you out of darkness into his marvelous light" (1 Peter 2:9 NRSV).
We are all priests in that we join Jesus and participate with him in his active ministry to the world around us. As active participants with Jesus, we each play different roles as we are uniquely gifted. For example, not all Christians are called to preach or lead, yet we are all called to serve according to our giftedness. Notice what Paul says to the Christians in Rome.
For just as each of us has one body with many members, and these members do not all have the same function, so in Christ, we, though many, form one body, and each member belongs to all the others. We have different gifts, according to the grace given to each of us. If your gift is prophesying, then prophesy in accordance with your faith; if it is serving, then serve; if it is teaching, then teach; if it is to encourage, then give encouragement; if it is giving, then give generously; if it is to lead, do it diligently; if it is to show mercy, do it cheerfully. (Romans 12:4-8 NIV)
God calls you to use your gift diligently and cheerfully. There is incredible joy in Christian service, and it is even greater when we experience this together in community.
You have probably noticed that we in GCI have been teaching and practicing "team-based" ministry. We believe we are better together. I recently heard Scott Ridout, President of Converge, make the statement, "Team will out think, out produce, and out live the individual leader." That statement is confirmation of what we've been up to in GCI.
Our Media Team has produced some outstanding tools to help us better understand the concepts of team-based ministry. In the Team-Based Pastor-Led Prezi presentation, there is a slide that provides a macro view. At first view it may look like the solar system, and with further examination you see how multiple ministries flow out from the foundational venues of Faith, Hope and Love. This slide is only a basic beginning of what ministries could exist within the life of the church, and we encourage the local church to expand the expressions of ministry based on the unique giftedness of their members and the opportunities their context makes possible.
Our Lord has made you with a unique mix of spiritual gifts. When you add those gifts to the gifts of others in your fellowship group or congregation, much can be done. We can always do more together than we can in isolation because this is how God planned it. In his first letter to the Corinthians the apostle Paul makes it clear that the Holy Spirit distributes the gifts and that Jesus is Lord over the church. The church is a body made up of many parts, and God has placed us within the body as he wills. All of this is for a common good, that the Triune God gets the glory and that the church is built up.
In our divine participation, we are also called to participate with one another. So, brothers and sisters, I encourage you to diligently and cheerfully take your place in the body and together, we can all take another step forward into Healthy Church.
Joining all GCI priests,
Greg Williams
Mother's Love
Greg Williams
Dear GCI Family and Friends,
Can a parent ever forget their child? In the time of Isaiah, Israel's literal complaint was that God had forgotten and forsaken them in their Babylonian captivity. "But Zion said, 'The LORD has forsaken me; my Lord has forgotten me'" (Isa. 49:14). I love God's response: "Can a woman forget her nursing child, that she should have no compassion on the son of her womb? Even these may forget, yet I will not forget you" (Isa. 49:15).
This most tender and affectionate picture that God gave, describing his love for his people, is one most of us can relate to—the picture of a mother's love for her newborn child. After carrying a child in her womb for nine months, this new living creature, who is nourished and protected by her own body, is nursing at her breast. You can imagine the longing gaze shared between mother and baby. I can recall this very picture as I remember Susan with each of our three sons (doubly with twins Glenn and Garrett).
The wonder and sense of awe of mother to child are best expressed in the thoughts and response of Mary to her precious baby Jesus. The events of Luke chapter two are grander and greater than words can describe, but I shall give it a try.
At the birth of Jesus, in the humble setting of a stable, a visitation was made by shepherds who had been in the surrounding fields. They brought the tidings of good news—the Messiah had come. This was followed by a heavenly host of angels praising God and saying, "Glory to God in the highest heaven, and on earth peace to those on whom his favor rests" (Luke 2:14).
Can you imagine the conversation between the shepherds and Joseph and Mary as each of them recounted their encounters with angels? They confirmed that each of these angelic meetings and announcements was connected and pointed to the one truth—the incarnation of Jesus is real, and God truly is with us. Glory to God in the highest!
Then Luke 2:19 tells us: "But Mary treasured up all these things and pondered them in her heart." This became Mary's private meditation and her treasured storehouse of memories for her son Jesus. Isn't this what mothers do? Mothers relish the quiet moments with their dear babies; they remember all the details and intricacies, and they have an overflow of positive hope and promise for their dear child. This is the mother's heart.
Mother's Day is a special day that pays tribute to our mothers. Appropriately, it is celebrated in many countries around the world at different points during the year. In the United States and Canada, Mother's Day is held on the second Sunday in May (May 12th for 2019). In some other countries, such as Argentina and Ethiopia, mothering is celebrated in the autumn. No matter what specific day or season, let me echo GCI's deep love and appreciation for all mothers. We celebrate you for who you are and what you do to care for our precious children.
As beautiful a picture as a mother's love paints, please know that the love that Father, Son, and Spirit have for every human being far surpasses even that. You are beloved by the majestic God of the universe, so on this Mother's Day and every other day – "Be loved!"
Love Is a Verb
A deeper look at Jesus' New Command
Most of us can recite John 13:35, "By this everyone will know you are my disciples, if you love one another." I've spent most of my life wondering why Jesus referred to this as a "new command." After all, it was very similar to the great commandment discussion Jesus had earlier in Matthew.
"Teacher, which is the greatest commandment in the Law?" Jesus replied: "'Love the Lord your God with all your heart and with all your soul and with all your mind.' This is the first and greatest commandment. And the second is like it: 'Love your neighbor as yourself.'  All the Law and the Prophets hang on these two commandments" (Matthew 22:36-40).
So why did Jesus, on his last night with his disciples before heading to the cross, say he was giving them a new command, and then say the new command was to love one another? Wasn't this already a command?
The answer is in the preceding verse in John 13 – and this is what we need to unpack for our congregations as we focus on reaching out in mission.
A new command I give you: Love one another. As I have loved you, so you must love one another" (John 13:34).
If Jesus says he is giving us something new, it seems imperative we pay attention. This isn't just anyone giving us a new command, this is Jesus, the Son of God, the Messiah, Emmanuel – God with us.
So what is new?
I would suggest it is in the phrase, "as I have loved you, so must you love one another." Let's look at how Jesus loves us and discuss how that relates to our GCI Love Venue.
Jesus came to us – Love Venue: Identify Target Community
"For God so loved the world that he gave his one and only Son…" The reason Jesus came was because of love. He didn't come presenting himself as God to rule over us and make us conform. Rather, he came and presented himself as one of us—fully human—and lived among us. The fact that he took the initiative is the key to understanding how his command to love is "new."
Jesus didn't demand we come to him; he came to us. He entered our world. He ate our food. He lived as we live. He walked the roads we walk. He dressed the way we dress. He spoke our language. He didn't wait for us to come to a certain level of understanding, or change our behavior, or demand a certain lifestyle—he simply entered our world. As GCI congregations, we can't just wait for people to come to us—we need to go to them. We want to be intentional about going to others—loving outside the doors of the church. We want to enter the neighborhood God has called us to. We want to walk the streets, eat the food, speak the language, spend time with others.
Jesus didn't go all over the world; he came to a specific region to start his ministry. Jesus had a target community where he did his ministry and mission.
Where do you meet for church? Is this your target community? Is this where God has placed you? (In some cases, we may find we are not meeting in the best place for mission. If this is the case, please talk to your regional director for guidelines to help you identify your target community.)
Your target community is the area (neighborhood) surrounding where you meet. It's not the whole township, city, county, or state. Be specific in determining where Jesus is inviting you to love others as he loves them. Then ask God to help you see people the way he sees them, and to love them the way he loves them.
Jesus built relationships – Love Venue: Ongoing Relationship Building
Jesus didn't stay at home and wait for people to come to him. He went to them – into their neighborhoods, into their communities. He went where people were gathering. He went to those who were hurting, and had needs, and he went to those who were ostracized by others.
When he encountered others, he didn't just say "follow me" and then go about his business hoping they would follow. He spent time with his disciples. He built relationships with them, and with many others. People followed him because he was relational. He was invited into people's homes because he showed them love and they reciprocated. He was enjoyable to be around. And note that some relationships were closer than others. Jesus was intentional in his mission.
The way we show love to our target community is to go out and spend time in that community talking to people. Get to know them. Find out what their interests are. Find out what the neighborhood needs. Be present at community events so you can build relationship. Be interested before being interesting – in other words, get to know their views, their hopes, their fears, before sharing your hope and your faith. When they see you are interested in them, they will show interest in you. Again, ask God to help you see the people in the neighborhood through his eyes. See them as his beloved – those he loves so much he sent his Son, and now he is sending you.
Jesus got involved – Love Venue: Missional Activities and Events
Jesus loved people by getting involved in their communities and in their lives. He spent time in public places – going where the people were celebrating, mourning, meeting, learning, shopping, debating.
A way to show love for a community is to go where the people go: school events, local sporting events, community picnics, celebrations and meetings. Go to funerals of family members of those you've met. Go to restaurants and coffee shops in your target community. Let people see you and become familiar with your presence. Let them know the congregation cares for this neighborhood or community. Let them know they can call you when they go through trauma or need to share. This is being interested before being interesting.
Jesus gave us this new command—to actively love others as he loves us—because he knew he was going to send us just as the Father sent him. He knew he was going to invite us to participate in his mission of sharing his love and his life with others.
The new command Jesus gave us—to love as he loves—is to reinforce that love a verb.
Continually learning to love,
Rick Shallenberger
Bondservant Leadership
Dear GCI Family,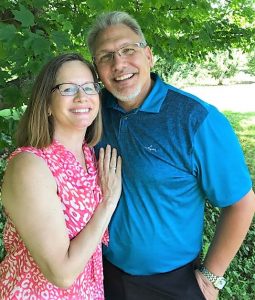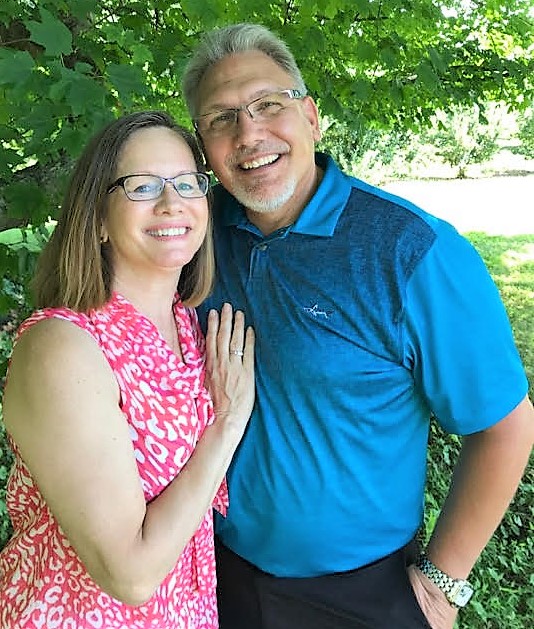 We are entering our first round of Regional Conferences – renamed "Regional Celebrations." So, what's changing? The emphasis is different. Rather than a focus on training, we will emphasize worship, inspiration and relationship building. There will be activities for families, youth, and all ages. No doubt, this will be a GCI good time!
The celebration will begin on Friday evening in your region and will end with a worship service and communion on Sunday. In addition, we will offer specific training for pastors and ministry leaders on Friday. (Check with your Regional Director for details.) This training will follow the theme of Healthy Leaders for Healthy Churches. In preparation for this time we ask that you and your team review and discuss the video series REAL Teams. U.S. Superintendent Michael Rasmussen and I are excited to join with your regional director in this day of helpful, valuable training.
As we prepare to gather at the Regional Celebrations let's ask ourselves, "What is the attitude of a healthy leader?" For the answer, let's go straight to the leader of all leaders.
Have this attitude in yourselves which was also in Christ Jesus, who, although he existed in the form of God, did not regard equality with God a thing to be grasped, but emptied himself, taking the form of a bond-servant, and being made in the likeness of men. Being found in appearance as a man, he humbled himself by becoming obedient to the point of death, even death on a cross. (Philippians 2:5-8 NASB)
Jesus took on the form of a "doulos," a bondservant. A permanent role of service – in his case it was absolute subjugation to the will of the Father, fulfilling the divine purpose of humanity's salvation and the ever-present vision of the kingdom of God.
Both Peter and Paul identify themselves as bondservants to Jesus; knowing that they were bought at the highest of all prices and that their position of servitude was permanent. They were totally comfortable with the title of bondservant of Jesus Christ.
Being a bondservant to Christ means that at some point in our spiritual development as we explore the magnitude of who Jesus is, and then who we are in him that we become sold out. It becomes our desire to serve him with all that we are. Our simple faith grows to a point we can truly trust and say, "I am his." In other words, "I totally belong to Christ as his property, his doulos. Jesus Christ is Lord over all of me. He is my Lord and my Master, my Savior, my King, my Friend and there is no better place for me to be."
This is the heart of a healthy leader – being sold out for Jesus. Of course, there is no way we would or could become bondservants to Jesus without him being the first and perfect bondservant. Join me in trying to wrap your mind around this – Jesus, God in the flesh, accepted the limitations of humanity, set aside his divine powers, and masked his glory in the role of a suffering servant. This is our King and Lord who lives and moves in us and beckons us to walk in his tracks.
No matter your title or position in GCI think deeply about your status in Jesus as a bondservant to him. This is where healthy leadership begins. I look forward to sharing more on this topic at the regional celebrations. See you there!
His bondservant,
Greg Williams
Healthy church
Dear GCI Family and friends,
Health is a relative term. According to the World Health Organization, health is a state of complete physical, mental and social well-being and not merely the absence of disease or infirmity. This is an important distinction – especially as we focus on Healthy Church.
We all experience the ups and downs of health in our physical bodies. My very first week of serving as president was likely the busiest and most demanding of my life. Among the ceremonies and retirement parties, there were a number of planning meetings accompanied by informal breakfast and lunch meetings. The dinners included rich foods, robust wines and always some fancy, hard-to-say-no-to dessert. The physical, mental and social challenges were at an all-time high.
I came out of that first week with my heart full due to the overwhelming high support I received; I also came out with my sinuses and lungs filled with congestion due to the long days and late nights. My second week as president involved a lot of hot tea, vitamins, chicken soup, and extra rest. This experience gave me even more thought on the concept of healthy church.
You are aware that I have been preaching and promoting healthy church, and we are just beginning to focus on what this means. Caring for our bodies and caring for our churches have many similarities. The ebb and flow of how we manage our work schedules, our diets and workout routines is a good platform to convey my thoughts. Let's ask a couple of important questions:
What is the activity level of the church? Almost all our churches host a weekly worship service (some fellowship groups meet less frequently). So, what is the activity level during this gathering? Does the worship team have to come early to get their worship set together, or have they met at some other time during the week? Do we spend too much time on announcements because this is the one time to communicate with the members, or is communication happening through the week with emails or posts on the church's website? Does fellowship go unusually long because we only see each other at worship services, or do the members' lives intersect during the week between services? Are the majority of leadership meetings held on the day of services or do these meetings take place on a different day? (Video conferencing can be utilized when it is simply too hard to physically meet.) When do outreach activities and community-building events like picnics, campouts take place? Working toward and creating a balanced rhythm to the overall schedule is crucial to church health.
What is the diet of the church? Ultimately, we should be feeding on Jesus, the Bread of Life. This is why we have some of our best writers creating sermon outlines for the cycle of the Revised Common Lectionary (RCL). We believe that preaching through the Bible over a three-year process creates a steady diet that is nourishing to all church members. We also promote the practice of Bible-based Small Groups because the diet of one weekly meal needs to be supplemented.
What is the spiritual exercise of the church? Exercise (working out) for Christian believers is tantamount to becoming equipped for Christian ministry. This can include formal education – I highly recommend our stellar institutions of Grace Communion Seminary and Ambassador College of Christian Ministry. Learning the art and skills of Christian ministry is more caught than it is taught, so we also strongly suggest the practice of mentoring. It is imperative that veteran ministers and ministry leaders pass along their skills and knowledge for the perpetuation of the church. If you are a veteran please find an apprentice to invest in, and if you are a new believer then search out an area of service that fits your personal interests and latent skills and dive in.
Please understand when I promote the vision of Healthy Church, I am not intending any church to assume the label of being unhealthy. All churches go through ups and downs as they attend to their health; good health is an ongoing process. When we write about church health or create ministry tools for you to use, it is based on our desire to provide support that assists you toward better health. Better ministry practices implemented over time will yield better church health. Every congregation and fellowship group is important to us and we pray all of GCI is on a path to better health.
My sentiment to you is the same as the Apostle John's to Gaius, a beloved church member in Ephesus –
The elder to the beloved Gaius, whom I love in truth. "Beloved, I pray that all may go well with you and that you may be in good health, as it goes well with your soul. For I rejoiced greatly when the brothers came and testified to your truth, as indeed you are walking in the truth. I have no greater joy than to hear that my children are walking in the truth" (3 John :1-4 ESV).
As you continue your faithful walk in the truth, which is your walk with Jesus, I will constantly pray for your congregation to be healthy and prosperous in your collective efforts to point others to Jesus.
Working toward better health,
Greg Williams
In His Steps
Dear GCI Family,
While touring the most popular attraction in Charlotte, I was struck by some coincidental characteristics between myself and the personality for whom the museum was honoring. The video film introduced our main character as, "A southern farm boy from North Carolina who became a gospel preacher and worldwide evangelist." You may have guessed that I was touring the Billy Graham Library and my "aha moment" was, "Hey, I too am a southern farm boy from North Carolina, and a preacher of the gospel." It feels good to associate with the likes of Billy Graham (though I don't have any notions of filling stadiums as he did).
Over the course of the tour I saw more insights into Graham that intrigued me. He had a friendly relationship with every US President from Harry Truman forward. There were pictures of him playing tennis and golf with a few presidents. There were other shots with him at retreat sites or their personal properties, like Lyndon Johnson's farm in Texas, or George Bush's vacation home in Maine. Billy Graham was active, athletic and a rather "normal" guy who was good company to presidents and ordinary people alike. I aspire to be rather normal myself.
During his long and storied life of 99 years, Graham displayed humility. He readily admitted that his wife Ruth was a better Bible student then he was. He touted Ruth as being his chief spiritual counselor throughout his ministry. Again, I felt a kinship with him knowing just how important Susan is to me.
Another similarity is that Billy Graham's greatest attribute was pointing others to Jesus. At his best, Graham was simply reflecting the Jesus in him. More than any aspiration to be like Billy Graham or any other spiritual leader, my greatest aspiration is to be like Jesus. I'm sure this is your aspiration as well.
In several gospel accounts, Jesus was a regular party guest, and I bet he would have fit very well into the social scene of spending time with the presidents of our modern era. Both Matthew and Luke identify Jesus as a "friend of sinners," and they add glutton and drunkard to their critical review. Ironically, the "friend of sinners" label was meant as a criticism and yet it is one of the highest compliments awarded Jesus. I hope the same label will be awarded to the leadership of GCI. It is a mystery how religious people want their leaders to be other-worldly instead of approachable and likable.
The apostle Peter challenges believers to be like Jesus and to follow in his steps. In his first letter, he reminds us we have been called to be like Jesus in our patient endurance, especially in the light of unmerited suffering. What!?! How am I supposed to do that in a world that has programmed me to stand up for my rights and to fight back against any type of abusive treatment? It is only in the vicarious humanity of Christ that I find the strength to walk in his steps; it is Jesus who has saved me from sin and death, and only him living in me can empower me to endure the struggles of this life.
Following in the steps of Jesus is different from the typical protégé coming along behind a senior mentor and trying to follow his or her pattern of life. Following Jesus is also more than reading about Jesus in the pages of the Bible and then, through our determination and human effort, striving somehow to be like him. Following in the steps of Jesus means actively walking with him, in communion, continually relying on him, and becoming more and more like him in this Christian journey known as sanctification.
The bottom line is that Jesus is more than a historical example. He is the God-Man who is real, relational, and desires to make his home in every single human. Following Jesus means more than admiring him and hoping to be like him. It means participating with him and coming to the realization that we can do all things only through him (Phil 4:13; John 15:5).
From this southern farm boy who shares some commonalities with the late Billy Graham, allow me to echo the sentiment of pointing you to a day-by-day vibrant relationship with your Lord and Savior, Jesus. As the great evangelist said, "I have never known anyone to accept Christ's redemption and later regret it."
Walking with him,
Greg Williams
God's Answer to Suffering
By Gary Deddo, President, Grace Communion Seminary
Sadly, some Christians embrace the non-biblical belief that if they have sufficient faith, God will not allow them to suffer severe trials. This erroneous belief is part of a false gospel called the "prosperity gospel" or, sometimes, the "health and wealth gospel." It not only places huge burdens on believers who suffer (sometimes even overthrowing their faith), it badly misrepresents God and his plan for his people.
Perhaps there have been times in your life when you were suffering and asked, Why is God allowing this to happen? Where is God? We all relate with the feelings that accompany those challenging questions. To answer them, it's vital that we understand what God tells us in Holy Scripture.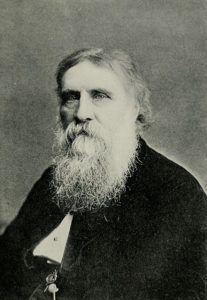 Scottish pastor and theologian George MacDonald (pictured at right) summed up the New Testament teaching on the suffering of God's people by noting that God has not promised us a life free of suffering. Instead, God has promised that he will make our sufferings to be like those of Christ. By that he meant that, in the end, our sufferings will be redeemed and will lead to eternal life. Because that is so, when we, or a beloved family member or friend, suffer, we can be reassured by the words of Scripture, including these from the apostle Paul:
I consider everything a loss because of the surpassing worth of knowing Christ Jesus my Lord, for whose sake I have lost all things. I consider them garbage, that I may gain Christ and be found in him, not having a righteousness of my own that comes from the law, but that which is through faith in Christ—the righteousness that comes from God on the basis of faith. I want to know Christ—yes, to know the power of his resurrection and participation in his sufferings, becoming like him in his death, and so, somehow, attaining to the resurrection from the dead. (Phil. 3:8-11)
Though none of us enjoys suffering, as believers our suffering is a place where we come to know Christ in his sufferings, and where we are able to witness to the reality that, because of Christ, our suffering is not the last word. For us, the last word is the resurrection that Jesus has promised.
By God's grace, in suffering we experience intimate fellowship with our Lord—sharing in both his suffering and in his new (resurrection) life. It's thus terribly wrong-headed to think that God's will for us is that we never suffer, and that he has promised we won't suffer so long as our faith in him is strong enough.
God's answer to the questions that we understandably have concerning suffering does not come in the form of an explanation of the why of suffering, but as a promise that God will be near to all who suffer. Similarly, God does not explain why he allows evil in the world—in fact, he makes it known that there is no good reason for what some theologians call "the mystery of evil." What God tells us is that evil is something that simply ought not be, and so he promises that, in the end, it will not be. In the new heavens and new earth that is coming following the resurrection, evil (and the suffering it causes) will have no place (2 Peter 3:13).
Jesus is the ultimate end of suffering and evil. Born into this fallen world, he suffered here with us, was crucified for us, raised to new life, ascended and, in the end, will return to make all things new. In the meantime, we offer him our sufferings, trusting that the one who intimately knows us and our sufferings will lead us through such times, including when we "walk through the valley of the shadow of death" (Ps. 23:4, KJV).
As we journey with Jesus, the reality of his reassuring, compassionate presence is sufficient for our need. By faith, we are reassured that our triune God will redeem our times of suffering, making them, somehow, serve his glorious purposes for us and for all people. We see how this works out in the suffering and resurrection of Jesus.
Whether we find ourselves in a "wide space" of peace and tranquility (Ps. 18:19) or in a time of suffering and sorrow, there is no way around trusting in God. Though faith does not assure us that we will be delivered immediately from all suffering, it does reassure us that God is with us and using what we are going through to accomplish his good purposes in our lives. We are reminded that Paul and Barnabas told a group of believers that it will be through "many tribulations" that we enter the kingdom of God (Acts 14:22). Paul also said this: "I consider that our present sufferings are not worth comparing with the glory that will be revealed in us" (Rom. 8:18).
Let us remember that it was for the joy that he saw ahead that Jesus willingly endured the suffering of his crucifixion (Heb. 12:2). Because he trusted that all he was going through was worth the pain, so too can we—joining Jesus in fighting the good fight of faith. Exercising the faith that Jesus shares with us, we return again and again to our faith in God—entrusting to him every aspect of our lives, the times of suffering included.
Our prayer for all who suffer (perhaps including you at this time) is that in the midst of their trials they will not be overwhelmed, but discover that God's grace is sufficient to sustain them in all they are going through.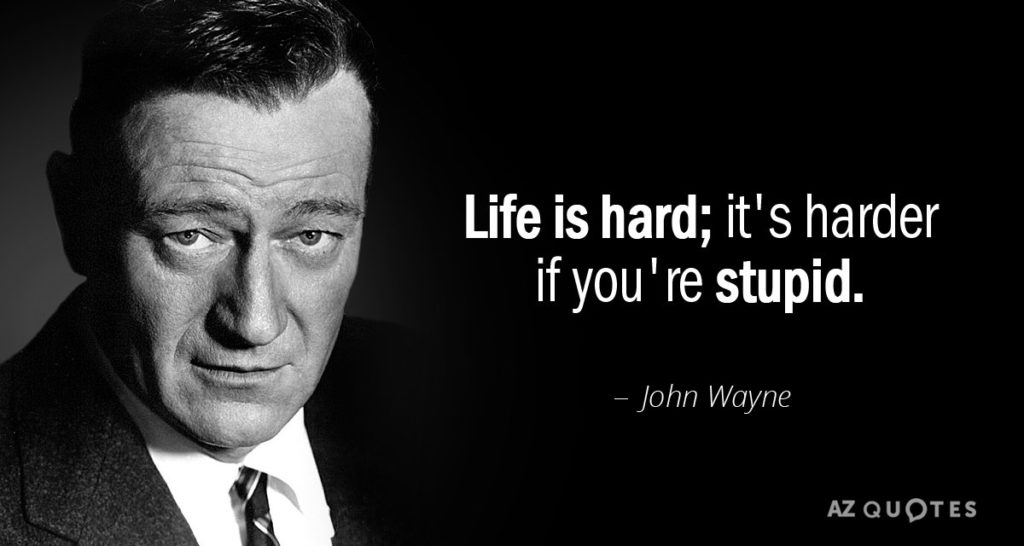 Understanding God's Triune nature
Dear Brothers and Sisters,
In the Western liturgical calendar, the Sunday after Pentecost is Trinity Sunday—a day to rejoice in what theologians call "the divine mystery." Though much about God is beyond our comprehension, by grace we are able to understand that God is one in Being and three in Person—the Trinity.
The nature of understanding
Thinking about understanding, we acknowledge that, at times, it comes suddenly—like a flash of light seemingly out of nowhere. But most often, it comes gradually—the way I came to understand mathematics when I was young. As I began to grasp the concepts of algebra, many of my classmates remained perplexed. The further we progressed in math, the smaller the classes became—many of my classmates did not want to torture their brains that way! But for those who stuck it out, the reward was a broader and deeper understanding of the marvelous world of mathematics, which tells us so much about the intricacies of God's amazing creation.
Why it's vital to study theology
I share this math illustration because I see a similarity in the way we grow in our understanding of God's Triune nature. For various reasons, some Christians are unwilling to study theology, which includes challenging concepts like God's three hypostases (Persons). Though not "lesser Christians," these folks (who believe in and love God), remain uninformed concerning the history of how the church came to understand the doctrine of the Trinity. While this understanding is important for all Christians, it's vital for those who teach within the church. If preachers and teachers don't have an accurate understanding of the nature of God, what they teach may be a fuzzy (even distorted) picture of God. Lacking understanding of theology, they will be unable to answer the questions members have about God and unable to counter the false teachings about God that undermine the faith of many of God's children.
Brothers and sisters, because this is a serious matter, I strongly encourage our pastors, preachers and teachers to carefully study theology, abandoning all false notions concerning church history and misinterpretations of Scripture, in order to embrace the historic, orthodox teaching of the church concerning the doctrine of the Trinity, which can be summarized in three fundamental truths:
There is one God (Mark 12:29; John 14:9; Heb. 1:2-3).
God is three distinct (not separate) Persons (Matt. 3:13-17; Matt. 28:19; John 1:1; Col. 1:15-16; John 14:17).
Each Person is fully God (Phil. 2; Col. 2:9; Acts 5:3-4).
Avoid flawed analogies
Over the centuries, several analogies have been used to help people understand the Trinity. Unfortunately, in one way or another, most of them advance false ideas. Here are four examples: [1]
The Trinity is like the three forms of water: ice, liquid and vapor. While it is true that water exists in these three forms, looking at God this way advances the false idea (a heresy called Modalism) that God merely represents himself in three different forms, but is not three distinct Persons. Historically, the primary proponents of Modalism taught that God first manifested himself as Father, then as Jesus, then as the Holy Spirit. These modes were viewed as consecutive, temporary and thus never co-existent, thus denying the distinctiveness of the three eternal Persons of the Trinity.
The Trinity is like the three parts of an egg: shell, white and yolk. By viewing God as existing in parts, this analogy teaches a heresy called Tritheism. But the three Persons of the Trinity are not three unalike parts (as with the parts of an egg). God is revealed to be three divine Persons who share one divine nature and are one in Being.
The Trinity is like a three-leaf clover: one entity with three parts. This is perhaps the most well-known analogy, purported to have been used by St Patrick. Like the analogy of the three parts of an egg, this analogy fails to account for the fact that the Godhead is not simply split into thirds.
The Trinity is like a man who is a father, a son and a husband: one man, three functions. The problem here is that the Father, Son and Holy Spirit are not merely functions of God—they are three distinct Persons. A typical man may have a wife (and so be a husband), children (and so be a father), but he acts out these differing roles depending on whom he is interacting with at the time. This analogy is another form of Modalism.
The careful use of human language
When it comes to teaching the truth concerning God's nature, human language (which is always analogical) falls short in one way or another because it is unable to fully embody all that God is. For example, we use the word "Persons" to refer to the three "distinctions" of God. Doing so is helpful because out of all created reality, the Father, Son and Holy Spirit are most like human persons in nature (or we might say that human persons are in their nature most like the Father, Son and Holy Spirit). We capitalize Persons to indicate that the word is being used in a special manner in describing God's nature. Thus we exercise great care in selecting words knowing that, as the apostle Paul wrote, "The mystery of godliness is great," humbly acknowledging that God is much greater than we can say or understand. Not being a creature, God cannot be understood in the same way we understand created things. However, because God has revealed himself to us, we can apprehend God even though we cannot exhaustively comprehend God.
A common shorthand version of the doctrine of the Trinity says that "God is three in one." Some anti-Trinitarians say this is a contradiction, but they are wrong—it's a paradox. Knowing of paradoxes in the physical realm (e.g., light is both a wave and a particle) it should not surprise us to learn that, when it comes to God's nature, there are paradoxes. To say that "God is three in one" is not to say that God is one in Being and three in Being, or that God is one in Person and three in Person (those statements are contradictions). Instead it is saying that, paradoxically, God is one in Being and three in Person.
It is not the intent of the doctrine of the Trinity to explain how God is triune. That, as Paul reminds us, is a "mystery." The teachers of the early church taught that proper doctrine preserves this mystery, for God cannot be exhaustively explained as though God were a creature. In humility we confess that our understanding of God's nature has limitations, though Jesus did reveal to us the personal names of the three Persons of the one God: the Father, the Son, and the Holy Spirit.
We also learn from Jesus that rather than a lonely being, God is a fellowship (communion) of Father, Son and Holy Spirit who have their very being by being in a relationship of holy love—knowing and glorifying one another for all eternity. That is why John tells us that God, who is love (1 John 4:16), out of love sent his only Son to reconcile the world to himself (John 3:16). Thus it makes perfect sense that the central will of our Triune God for us is that we would love God with all our heart, soul, mind and strength, and love our neighbors as we are loved by God (Matthew 22:37-39).
With these thoughts about God in mind, GCI's Statement of Beliefs says this:
God, by the testimony of Scripture, is one divine Being in three eternal, co-essential, yet distinct Persons—Father, Son, and Holy Spirit. The One God may be known only in the Three and the Three may be known only as the one true God, good, omnipotent, omniscient and omnipresent, and immutable in his covenant love for humanity. He is Creator of heaven and earth, Sustainer of the universe, and Author of human salvation. Though transcendent, God freely and in divine love, grace and goodness involves himself with humanity directly and personally in Jesus Christ, that humanity, by the Spirit, might share in his eternal life as his children. (Mark 12:29; Matthew 28:19; John 14:9; 1 John 4:8; Romans 5:8; Titus 2:11; Hebrews 1:2-3; 1 Peter 1:2; Galatians 3:26)
Why seek to grow in understanding God?
I'll end now with one of my favorite quotes from Charles Haddon Spurgeon—it says well why we seek a deeper understanding of God.
It has been said by someone that "the proper study of mankind is man." I will not oppose the idea, but I believe it is equally true that the proper study of God's elect is God; the proper study of a Christian is the Godhead. The highest science, the loftiest speculation, the mightiest philosophy, which can ever engage the attention of a child of God, is the name, the nature, the person, the work, the doings, and the existence of the great God whom he calls his Father. There is something exceedingly improving to the mind in a contemplation of the Divinity. It is a subject so vast, that all our thoughts are lost in its immensity; so deep, that our pride is drowned in its infinity. Other subjects we can compass and grapple with; in them we feel a kind of self-content, and go our way with the thought, "Behold I am wise." But when we come to this master-science, finding that our plumb-line cannot sound its depth, and that our eagle eye cannot see its height, we turn away with the thought, that vain man would be wise, but he is like a wild ass's colt; and with the solemn exclamation, "I am but of yesterday, and know nothing." No subject of contemplation will tend more to humble the mind, than thoughts of God.
Forever seeking a deeper understanding of our Triune God,
Joseph Tkach
---
[1] For a short, amusing (tongue-in-cheek) and insightful video addressing some of the common analogies related to the Triune nature of God, watch the video at https://youtu.be/KQLfgaUoQCw. For a Trinity Sunday sermon by Weekly Update General Editor Ted Johnston, click here.
The one, tri-Personal God
Dear Brothers and Sisters,
A common misunderstanding of the doctrine of the Trinity is to think that it teaches three gods (tritheism). But that is not the case. The historic, orthodox doctrine of the Trinity upholds one God (monotheism) while teaching that God is Father, Son and Holy Spirit. How can God be one and three? The answer is important to understand, not merely as a point of doctrine, but as a way for us to understand and thus relate to the one, tri-Personal God.
Three

Persons,

 one

being
To be faithful to the biblical revelation, early church teachers declared that God is one in being and three in Persons. In indicating what each of the three are, they utilized the Greek New Testament word hypostasis (ὑπόστασις), which in ancient Greek has a range of meanings: nature, substance, image, essence. This range is reflected in the various translations of Hebrews 1:3 where the Son of God is declared to be "the express image of [God's] person [hypostasis]" (KJV translation). The NASB and ESV translate hypostasis as "nature," the ASV as "substance," and the NRSV and NIV as "being." Down through the ages (including in the ancient creeds of the church), when referring to the Trinity, hypostasis was most often translated into the Latin word persona (and thus person in English—I have more to say below about the limitations of this word).
Having chosen hypostasis to refer to the three personal distinctions of God, these same teachers chose the Greek word ousia (meaning being) to refer to God's oneness. Put together, hypostasis and ousia convey the reality revealed in Scripture that God is one in being (ousia) and three in Persons (hypostases). Thus the early church theological consensus used hypostasis (person) to refer to the three personal and eternal realities that stand forth in distinction and in relationship to each other in God's one ousia (being).
The personal names of the three Persons that constitute the one God (the Father, the Son and the Holy Spirit) were, of course, given to us by revelation. And with that revelation came the fact that there are three Persons, not two or four or an infinite number. Note that these teachers did not say that God is one being and also three beings, or one person and also three persons. How God is one is different from how God is three. Therefore, speaking precisely, we would say that there are "three real and eternal distinct Persons in the one God."
Limitations of language
Theologians realize that the word "person" in English is not perfectly adequate to use in speaking of God's three personal distinctions (hypostases) in relationship. This is because the way we understand persons in our creaturely experience carries with it the idea of separate individuals or different beings—an idea that does not apply in reference to God. As Athanasius noted, we must think of God theologically, not mythologically whereby we would project human, creaturely concepts onto God, as if God were a created thing.
It's important to understand that theological language about God is necessarily analogical wherein there can only be partial overlap of meaning of the two things being compared—a prime example being the use of the word "persons" in speaking of the hypostases (the three distinct Persons) of the one God. There are points of overlapping meaning between the Persons of the Godhead and human persons that we can affirm, but there are then points that do not overlap—things that apply only to creatures and not to God and vice versa. When it comes to humans, persons remain distinct in being—they remain individuals, no matter how close ("one") they might be relationally. But when it comes to God, the distinctions of the divine Persons (hypostases) occur within the one being (ousia) of God.
Because God is not a creature (a created being), we do not use the word Persons when speaking of God in the exact same way we use persons when speaking of human relationships, including relationships within the human family. While there are real relationships within God's one being, those relationships are not between separate beings. The three Persons of the Trinity, through their absolutely unique relationships with one another, constitute the one being (ousia) of God in a way that is quite unlike the oneness within a human family. The relations between the Persons of God are very different from the relations that we creatures experience. In God, the relationships constitute them one in being. That is not the case for human beings. Recognizing that we are thinking analogically, we must keep in mind that the uncreated God cannot be explained in terms of the relationships within a created human family. Trying to do so would lead us into mythology and even idolatry. Recall that some pagans taught and believed that the gods are family. They also believed that the gods were sexual beings!
God is tri-personal
The relationships that occur between the three Persons within the one eternal being (ousia) of God are neither external to the Persons or to the being of God. The Father, Son and Holy Spirit can and do communicate with one another. Within the one being of God there is communion (fellowship) from all eternity, even before creation (John 17:1-26; Hebrews 1:8-9). The tri-personal God was never lonely.
When the Bible speaks of the Father, the Son and the Holy Spirit, each are called God, each speak and, as Jesus tells us, each act and exhibit attributes of personhood such as knowing, loving and glorifying one another. Capitalizing the word Person is one way we indicate that the word is being used in a special way in referring to the personal distinctions within the Godhead. The word Person, understood rightly, gives us a word that emphasizes God's personal-ness in his own being (nature), and in relationship to us as human creatures.
Grounded in the biblical revelation, early church teachers found various ways to speak of God as one in being and three in Person. Following Jesus' teaching concerning his being "in" the Father and the Father being "in" him (John 10:38; 14:10), they spoke of the Persons "in-existing" one another (enousios in Greek). They also coined the theological term perichoresis to signify that the divine Persons "mutually indwell" or "envelope" one another, making room or space for one another. Other ways perichoresis has been translated is that the divine Persons "co-inhere" or "interpenetrate" or are "convoluted" or "involuted" with one another. The idea being conveyed is that the whole of God is present in each of the divine Persons and that all the works of the Triune God are indivisible—the three Persons always work jointly, each contributing uniquely to that work. Such a perichoretic relationship only pertains to God and to no creature or creaturely reality. God is God alone; there is none other like him.
Upholding God's oneness, distinction and equality
The framers of the Trinity doctrine understood it to be vital to uphold simultaneously three things about God: the eternal oneness or unity of being, the eternal distinction or differentiation of the three divine Persons, and the eternal equality of divinity of the three Persons. Thus, the historic, orthodox doctrine of the Trinity preserves for us both the biblical revelation that there is but one God and no other, as well as the biblical testimony that the Father, the Son and the Holy Spirit are equally divine and true God of true God. It should also be noted that the doctrine of the Trinity was never meant to explain all of what God was or how exactly God exists in a triune way. It was meant to protect the mystery of God while affirming the most faithful way to understand, as far as we can, the revelation of God in Christ and according to Scripture. It was meant to lead us to faithful worship!
Those who claim that the doctrine of the Trinity teaches three gods demonstrate a lack of understanding of the doctrine, which as I've already noted is monotheistic, not tritheistic. There is only one being that is God, and this one being is tri-personal, with each of the three divine Persons having full possession of the divine nature. All three Persons of the one triune God possess all the attributes of deity. British theologian Colin Gunton explained it this way:
The Father, Son and Spirit are persons because they enable each other to be truly what the other is: they neither assert at the expense of nor lose themselves in the being of the others. Being in communion is being that realizes the reality of the particular person within a structure of being together. There are not three gods, but one, because in the divine being a person is one whose being is so bound up with the being of the other two that together they make up the one God. (The Forgotten Trinity, page 56)
The three-in-one God at work
As we approach Holy Week followed by Ascension Sunday and Pentecost, keeping in mind what these days remind us of, let's be inspired and comforted knowing that the one God who is three in Person brought about our salvation. Our Redemption was accomplished by the whole God: Father, Son and Holy Spirit. Our Triune God is actively at work in our world—in our lives! In that regard, note this from Colin Gunton:
If you were to ask him how God works in the world, what are the means by which he creates and redeems it? Irenaeus would answer: "God the Father achieves his creating and redeeming work through his two hands, the Son and the Holy Spirit." Now this is an apparently crude image, but is actually extremely subtle. Our hands are ourselves in action; so that when we paint a picture or extend the hand of friendship to another, it is we who are doing it. According to this image, the Son and the Spirit are God in action, his personal way of being and acting in his world—God, we might say, extending the hand of salvation, of his love to his lost and perishing creation, to the extent of his only Son's dying on the cross. Notice how close this is to the way in which we noticed John speaking in his Gospel. The Son of God, who is one with God the Father, becomes flesh and lives among us. This movement of God into the world he loves but that has made itself his enemy is the way by which we may return to him. The result of Jesus' lifting up—his movement to cross, resurrection and ascension—is the sending of the Holy Spirit—another paraclete, or second hand of God the Father. The Spirit is the one sent by the Father at Jesus' request to relate us to the Father through him. (The Triune God of Christian Confession, p. 10)
The next time you hear someone object to the doctrine of the Trinity, claiming it teaches three gods, I hope you'll be able to explain to them the difference between tritheism and the actual doctrine of the Trinity. Perhaps you'll also be able to share with them the wonderful truth of the mystery and glory of the tri-personal God revealed to us in Jesus Christ.
I wish you all a blessed Holy Week,
Joseph Tkach
PS: To learn more about the doctrine of the Trinity, I recommend that you read Delighting in the Trinity by Michael Reeves (IVP). Note also that we have a wonderful course at Grace Communion Seminary titled "The Doctrine of the Trinity."
It really is finished
Dear Brothers and Sisters,
Addressing a group of Jewish leaders who were persecuting him, Jesus made a revealing declaration concerning the Scriptures: "It is these that testify about me" (John 5:39 NASB). This truth was confirmed years later in this proclamation from an angel of the Lord: "The testimony of Jesus is the spirit of prophecy" (Revelation 19:10 NASB).
Unfortunately, the Jewish leaders in Jesus' day turned a blind eye to these truths concerning Scripture and Jesus' identity as the Son of God. Instead, they focused on the religious rituals of the Temple of Jerusalem, which they then abused for their own benefit. As a result, they lost sight of the God of Israel and failed to recognize the fulfillment of prophecy in the person and ministry of Jesus, the promised Messiah.
The Temple of Jerusalem was truly magnificent—Jewish historian and scholar Flavius Josephus noted that its shimmering white marble exterior, accented with gold, was awe-inspiring. Imagine then the people's surprise and shock when they heard Jesus prophesy that this glorious Temple, the center of old covenant worship, would be utterly destroyed—a destruction signaling that God's plan for the salvation of all humanity, apart from the Temple, was right on schedule.
Jesus didn't seem particularly impressed with Jerusalem's Temple—and for good reason. First, he knew that God's glory is far greater than any building of human construction, no matter how grand. Second, Jesus knew that the Temple would be replaced—a fact he shared with his disciples. Third, he saw that the Temple no longer served the purpose for which it had been constructed, saying, "Is it not written, 'My house shall be called a house of prayer for all the nations'? But you have made it a den of robbers" (Mark 11:17). Note also what is recorded in Matthew's Gospel:
Jesus left the temple and was walking away when his disciples came up to him to call his attention to its buildings. "Do you see all these things?" he asked. "I tell you the truth, not one stone here will be left on another; every one will be thrown down." (Matt. 24:2, and see Luke 21:6)
On two occasions Jesus foretold the coming destruction of Jerusalem and its Temple. The first occasion was his triumphal entry into the city as people laid their clothes on the ground before him—a customary way to honor someone of great importance. Note Luke's account:
As he approached Jerusalem and saw the city, he wept over it and said, "If you, even you, had only known on this day what would bring you peace—but now it is hidden from your eyes. The days will come upon you when your enemies will build an embankment against you and encircle you and hem you in on every side. They will dash you to the ground, you and the children within your walls. They will not leave one stone on another, because you did not recognize the time of God's coming to you." (Luke 19:41-44)
The second occasion was when Jesus predicted Jerusalem's destruction while being led through the city to the place of his crucifixion. The streets were packed with people—both his enemies and his enthusiastic followers. Jesus foretold what would happen to the city, the Temple and the people as a result of the destruction about to be meted out by the Romans. Note again Luke's account:
A large number of people followed him, including women who mourned and wailed for him. Jesus turned and said to them, "Daughters of Jerusalem, do not weep for me; weep for yourselves and for your children. For the time will come when you will say, 'Blessed are the childless women, the wombs that never bore and the breasts that never nursed!' Then they will say to the mountains, 'Fall on us!' and to the hills, 'Cover us!'" (Luke 23:27-30)
History tells us that Jesus' prophecy was fulfilled some 40 years after he made these statements. In A.D. 66, the Jewish inhabitants of Judea rebelled against the Romans and then in A.D. 70, the Temple was demolished, much of Jerusalem was razed, and the people suffered horribly—all as Jesus had, with great sorrow, predicted.
When Jesus cried out on the cross, "It is finished," he not only was referring to the completion of his atoning work of redemption, but also declaring that the old covenant (Israel's life and worship as defined by the Law of Moses) had served the purpose for which God gave it. With Jesus' death, resurrection, ascension, and sending of the Spirit, the work that God, in and through Christ and by the Spirit, did to reconcile all humanity to himself was accomplished, thus bringing to pass the fulfillment of Jeremiah's prophecy:
"The days are coming," declares the Lord, "when I will make a new covenant with the people of Israel and with the people of Judah. It will not be like the covenant that I made with their ancestors when I took them by the hand to lead them out of Egypt, because they broke my covenant, though I was a husband to them," declares the Lord. "This is the covenant I will make with the people of Israel after that time," declares the Lord. "I will put my law in their minds, and write it on their hearts. I will be their God, and they will be my people. And no longer will they teach their neighbor or say to one another, 'Know the Lord,' because all will know me, from the least of them to the greatest," declares the Lord. "For I will forgive their iniquity, and I will remember their sin no more." (Jeremiah 31:31-34)
In saying, "It is finished," Jesus was declaring the good news of the inauguration of the new covenant. The old had gone, the new had come. Sin had been nailed to the cross, and God's purposes of grace were fulfilled by the reconciling atonement of Christ that made possible the deeper work of the Holy Spirit to transform our hearts and minds. Such transformation gives us a share in the regenerated human nature renewed in Jesus Christ. What was promised and signified in the old covenant thus now found its fulfillment in the new (renewed) covenant in Christ.
As the apostle Paul taught, Christ (who is the new covenant) accomplished for us what the Law of Moses (the old covenant) could not do nor was it intended to do:
What then are we to say? Gentiles, who did not strive for righteousness, have attained it, that is, righteousness through faith; but Israel, who did strive for the righteousness that is based on the law, did not succeed in fulfilling that law. Why not? Because they did not strive for it on the basis of faith, but as if it were based on works. They have stumbled over the stumbling stone…" (Romans 9:30-32)
It was sin and pride that made the Pharisees of Jesus' day and the Judaizers of Paul's day think that their own religious efforts could accomplish what only God himself, by grace, in and through Jesus, is able to achieve for us. Approaching the old covenant as they did (on the basis of works-righteousness) was a distortion brought about by the power of sin. Grace and faith were certainly not absent from the old covenant, but as God knew she would, Israel turned her back on that grace. Thus the new (renewed) covenant was, from the beginning, envisioned as the fulfillment of the old covenant—a fulfillment worked out in the person and work of Jesus and through the Spirit, rescuing humankind from pride and the power of sin, and forging a new depth of relationship for all humanity, throughout the world, in a relationship that leads to eternal life in the presence of the Trinity.
So as to mark the magnitude of what was occurring on Calvary's cross, shortly after Jesus cried out, "It is finished," an earthquake shook the city of Jerusalem, leading to four events that rocked human existence, and fulfilled the prophecies concerning the destruction of Jerusalem, the Temple and the inauguration of the new covenant:
The veil in the Temple, blocking access to the Holy of Holies, was torn from top to bottom
Tombs were opened and several dead people were raised to life
Jesus was acknowledged by bystanders to be the Son of God
The old covenant gave way to the new covenant
In saying "it is finished," Jesus was declaring that God's presence would no longer dwell in a building made with human hands, or in a particular location within that building (the Holy of Holies). Rather, as Paul noted to the church at Corinth, God now dwells in a non-physical temple, formed by the Spirit:
Don't you know that you yourselves are God's temple and that God's Spirit dwells in your midst? If anyone destroys God's temple, God will destroy that person; for God's temple is sacred, and you together are that temple. (1 Cor. 3:16-17, also see 2 Cor. 6:16)
The apostle Peter put it this way:
As you come to him, the living Stone—rejected by humans but chosen by God and precious to him—you also, like living stones, are being built into a spiritual house to be a holy priesthood, offering spiritual sacrifices acceptable to God through Jesus Christ…. You are a chosen people, a royal priesthood, a holy nation, God's special possession, that you may declare the praises of him who called you out of darkness into his wonderful light. (1 Pet. 2:4-5, 9)
On the basis of Jesus' earthly ministry, God made a way to live in and among us, making us holy as we, by the Spirit, share in Christ's own sanctified and regenerated human nature (Titus 3:5-7). Further, all our time is set aside and being made holy as we live under the new covenant, which means participating, by the Spirit, with Jesus in his continuing ministry. Whether we are at our jobs at work or engaged in recreation, we are citizens of heaven—living the new life in Christ—and so we shall live until either our death or Jesus' return.
Dear ones, the old order is finished—in Christ we are new creations, called and equipped by the Spirit to be on mission with Jesus to live and share the good news. Let us be about our Father's business!
Sharing in Jesus' life, by the Spirit, with you,
Joseph Tkach
What Jesus says about the Holy Spirit
Dear Brothers and Sisters,
I sometimes talk with believers who struggle to understand how the Holy Spirit, like the Father and the Son, is divine—one of the three Persons of the Trinity. I typically offer them examples of how, in Scripture, the things said about the Father and the Son, which assume they are personal, are also said about the Holy Spirit. I then note the many titles ascribed in the Bible to the Holy Spirit (see the list below). Lastly, I share some of what Jesus taught concerning the Spirit. In this letter, I'll focus on that teaching.
In the Gospel of John, Jesus refers to the Holy Spirit in three ways: Holy Spirit, Spirit of Truth and Paraklētos (a Greek word translated Advocate in the NIV, Counselor in the RSV, Helper in the ESV and Comforter in the ASV). Scripture shows that Jesus did not view the Spirit as a mere reservoir of power. The word paraklētos, which means "one called to the side of," is commonly used in Greek literature to refer to a person who takes up the cause of another and defends them. In John's writings, Jesus refers to himself as a paraklētos, then refers to the Holy Spirit using the same term.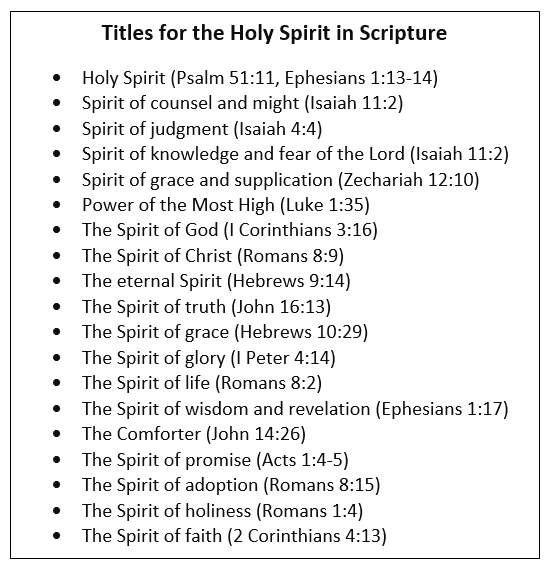 On the evening before his crucifixion, Jesus told his disciples that he was going away (John 13:33), though he promised not to leave them "as orphans" (John 14:18). Instead, he promised to ask the Father to send "another Comforter [Paraklētos]" to be with them (John 14:16, ASV). By saying "another," Jesus was indicating that there was a first (himself), and that the one to come, like himself, would be a divine Person of the Trinity, not just a power. Jesus had been serving as their Paraklētos—in his presence (even in the midst of terrible storms), the disciples found the courage and strength to go outside their "comfort zones" to participate with Jesus in the ministry he was doing on behalf of all humanity. But now Jesus was going to leave and they were, understandably, deeply disturbed.
Up to that time, Jesus had been the disciples' Paraklētos (note 1 John 2:1, where Jesus is called "an Advocate" [Paraklētos]). But now (particularly post-Pentecost), the Holy Spirit would be that Advocate—their ever-present counselor, comforter, helper and teacher. What Jesus promised his disciples, and what the Father sent, was not a mere power, but a Person—the third Person of the Trinity, whose ministry is to lead and guide the disciples in the way of Jesus.
We find the Holy Spirit operating in personal ways throughout the Bible: in Genesis, he hovers over the waters; in Luke's Gospel, he overshadows Mary. He is mentioned 56 times in the four Gospels, 57 times in Acts, and 112 times in Paul's epistles. In these references we find the Spirit, in distinctly personal ways, comforting, teaching, guiding, warning, determining and distributing gifts, interceding for us when we don't know what to pray, assuring us of our adoption, and freeing us to call out to God as our Abba (Father) just as Jesus did. Note Jesus' instruction:
When he, the Spirit of truth, comes, he will guide you into all the truth. He will not speak on his own; he will speak only what he hears, and he will tell you what is yet to come. He will glorify me because it is from me that he will receive what he will make known to you. All that belongs to the Father is mine. That is why I said the Spirit will receive from me what he will make known to you. (John 16:13-15)
In communion with the Father and the Son, the Holy Spirit has a distinctive ministry. Instead of speaking about himself, he points people to Jesus who then takes them to the Father. Instead of doing what he wills, the Holy Spirit implements the Father's will in accordance with what the Son declares. The divine will of the one, united, triune God is thus expressed by the actions of the Father, through the Word (Jesus), performed by the Holy Spirit. We now can enjoy and benefit from the personal presence of God ministering among us by the Holy Spirit, our Paraklētos. United in being, act, will and purpose, yet distinct in three divine Persons, we worship and adore the Trinity.
Thankful for the Holy Spirit and his ministry,
Joseph Tkach